The gunman suspected of fatally shooting 12 people at a California bar has been identified as a 28-year-old former Marine who had been experiencing emotional issues, authorities said.
Ian Long opened fire inside the Borderline Bar & Grill in Thousand Oaks during a "college country night," authorities said. He was found dead in the bar of a suspected self-inflicted gun shot wound, authorities said.
"We have no idea what the motive is at this point," said Ventura County Sheriff Geoff Dean.
Police were called to Long's home in Newbury Park in 2018 for a domestic dispute where he was found to be "somewhat irate and acting irrationally," Dean said.
Dean said mental health workers examined Long at the time, but decided not to take him in for further observation.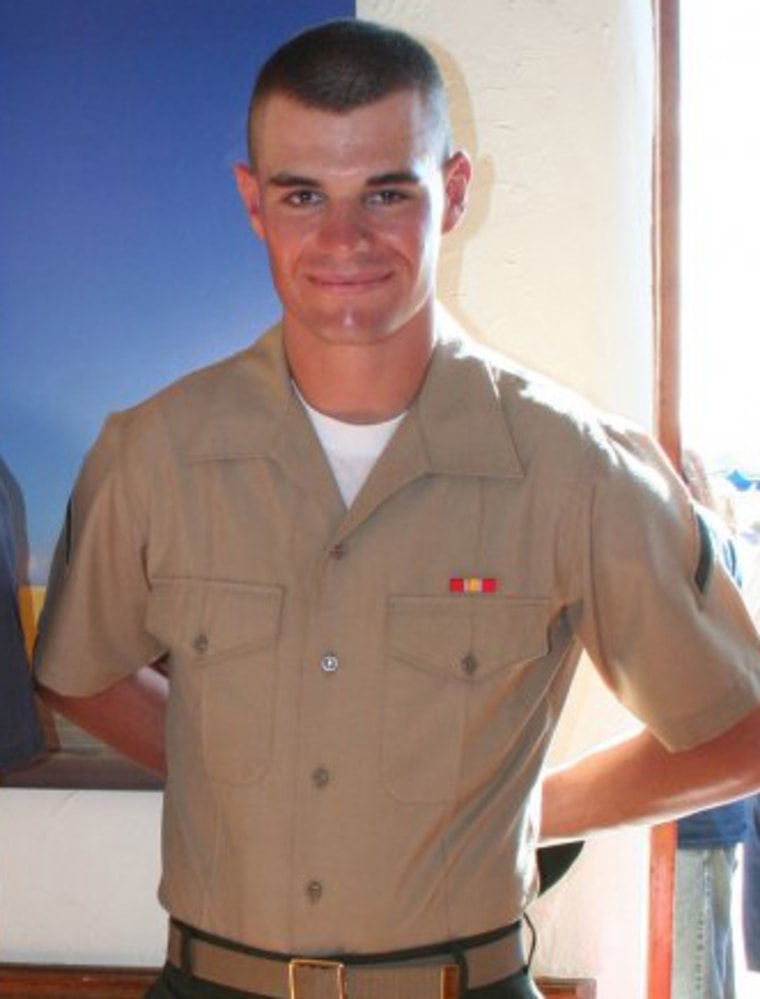 Were it not for the row of news trucks lined up out front, Long's block in Newbury Park would look like another slice of sleepy Americana.
There are stucco homes with well-kept yards and festive decorations left over from Halloween. Many of the residents fly American flags.
But neighbors say the placid street belied the tempestuous behavior of Long, who arrived with his mother about a dozen years ago as a teenagers.
Neighbors said they sporadically heard screaming matches from inside the home, often punctuated with profanities from the young man.
The man seemed more agitated and unsettled when he returned from the military a few years ago, said Don and Effie MacLeod, who live over the back fence.
"One look at the guy and you could tell something was wrong," said Don MacLeod. "He was full of bad temper."
Near the end of one argument about 18 months ago, MacLeod heard what he was sure was a gunshot from the home but the voices continued, so he was convinced no one had been hurt and did not call the police.
Neighbors recalled the response of Ventura County sheriff's deputies in April. Law enforcement was summoned based on reports of loud noises coming from Long's residence, they said.
But whoever evaluated Long apparently did not think he was a threat to himself or others, the standard for authorities executing an involuntary psychiatric evaluation.
"I can't see how he got through two checkpoints, being in the military and then being evaluated by the police," said Don MacLeod. "Why? Why?"
Tom Hanson said he called authorities after hearing what he described as loud noises that sounded like his neighbor was tearing down the walls of his house.
"I didn't know if he was hurting himself," Tom Hanson told reporters.
Hanson said deputies spoke to Long and then left. "Everything seemed to go back to normal after that," Hanson said.
Long left the Marine Corps in March 2013 after a five-year stint that included a tour in Afghanistan's restive Helmand Province.
A machine gunner, Long's Afghanistan deployment stretched from Nov. 2010 to June 2011.
A year later, Long appears to have posted a revealing message in an online military forum in reply to a note from another member.
The member posted about not knowing "how long you want to be in the fight until you've been in the fight?"
Long apparently replied, "yup, it's either an addiction or a nightmare."
Blake Winnett says he shared a house with Long for more than two years after Long answered a Craigslist advertisement for a roommate in 2012.
He described the man as a recluse who liked motorcycling, electronic music and dancing by himself in a closed garage "in 100 degree weather."
"I would try to take him out to the bars and, you know, it was like pulling teeth sometimes, but I'd get him out there," Winnett said.
"I want to set things straight," he said. "He wasn't a bad person."
In March 2017, Long appears to have written that he was two months away from a bachelor's degree in "Athletic Training," but no longer desired to work in that field.
"I found out a little too late that just wasn't the job for me," read the post. "Maybe the ego got the better of me but it took only one time for a 19 year old D-2 athlete to talk down to me and tell me how to do my job that I realized this wasn't the career I wanted to head."
Long also apparently wrote that he was choosing to stay enlisted because of "how much quicker (with my prior service) it would be to get into the regiment rather than going to the dark side."
Long is a former student at California State University, Northridge, where he last attended in 2016, according to a statement from the university's president, Dianne F. Harrison.
A Marine Corps spokesperson released a statement Thursday morning. "The Marine Corps extends its deepest condolences to the families of the victims in this senseless tragedy," the statement read.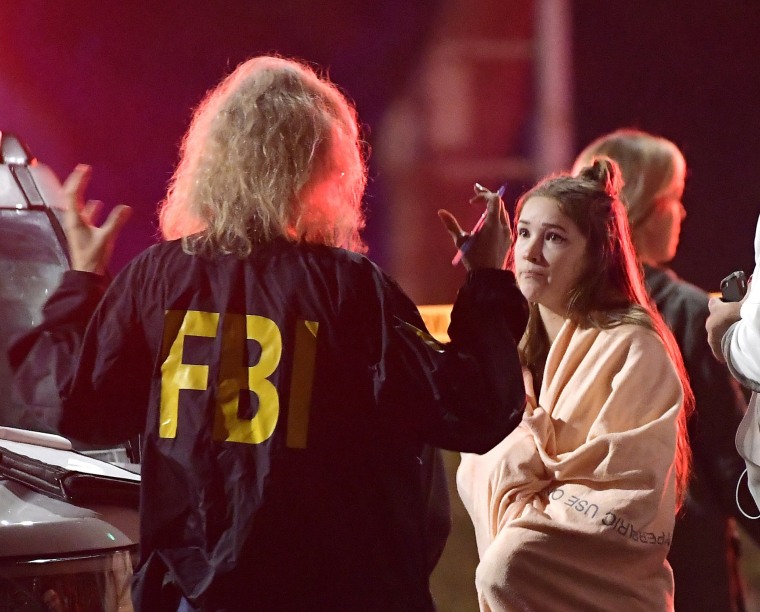 A woman believed to be Long's mother posted a series of photos on her Facebook page showing a young man in military tactical gear.
In one photo, he's seen standing in front of a cement wall with a white puppy peeking out of his backpack.
"Now that's cute," she wrote.
Court records show that Long was arrested for speeding in Ventura County in 2013. That same year, he appears to have divorced his wife, according to court records.
Long was dressed in all black and wearing a hood when he entered the bar and squeezed off multiple rounds at unsuspecting revelers, according to witnesses.
The victims included Ventura County Sgt. Ron Helus, a 29-year veteran of the department.
Dean said Long was armed with a legally purchased .45-caliber Glock handgun with an extended magazine.
In addition to his run-in with police earlier this year, Long was the victim of an assault at a local bar in Thousand Oaks and had been involved in two traffic accidents, Dean said.