SPOKANE, Wash. — A northern Idaho police officer shot by a man who stole his patrol car died of his injuries Tuesday evening, police said.
Sgt. Greg Moore died at 5:50 p.m. at Kootenai Health in Coeur d'Alene, Idaho, police spokeswoman Sgt. Christie Wood said in a statement. Moore was shot about 1:30 a.m. Tuesday after checking on a suspicious person in a neighborhood, Coeur d'Alene Police Chief Lee White said.
"He was out doing routine random patrols in an area that we have experienced some auto burglaries in. So he was doing what we do. It's just incredibly tragic," Wood told KREM-TV of Spokane.
Police arrested a 26-year-old man after a car chase that reached speeds of 125 mph and ended when a police dog dragged the man from his hiding place underneath a commercial truck.
Jonathan Renfro appeared in court Tuesday afternoon and was charged with attempted murder, theft of a police vehicle, theft of an officer's gun and being a felon with a gun. Bail was set at $2 million. He was held in the Kootenai County, Idaho, jail.
A large crowd turned out Tuesday evening in Coeur d'Alene for a candlelight vigil for Moore, a 16-year veteran of the city police department.
"Our community has been wounded," said Coeur d'Alene Mayor Steve Widmyer. "We have lost a great man."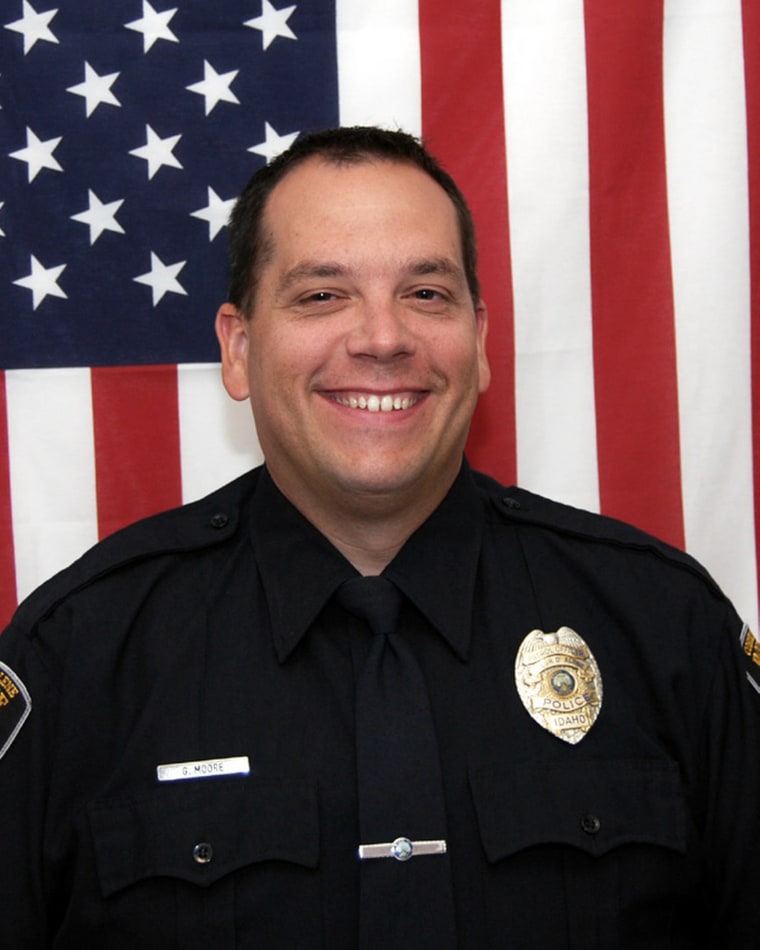 — The Associated Press