Anti-abortion measures gained ground across the country this week, with lawmakers in Kentucky passing a measure that, if signed into law, would be one of the most restrictive measures in the nation, and Idaho's governor signing a law requiring doctors to report to the state how many abortions a woman has had.
In Mississippi, a federal judge temporarily blocked a law banning abortions after 15 weeks.
State legislators in typically conservative Utah, however, bucked the trend a bit by unanimously supporting a bill that makes it easier for women to purchase birth control.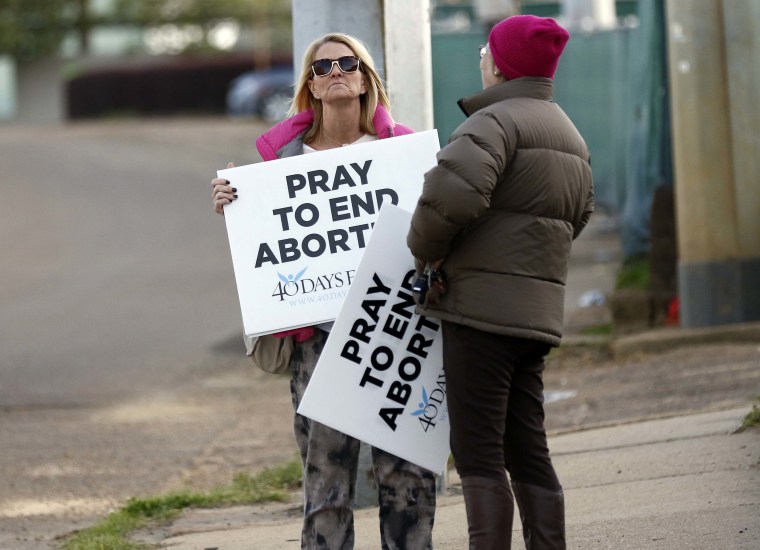 In Kentucky, the Republican-controlled state Senate approved legislation on Thursday that seeks to ban an abortion procedure known as dilation and evacuation after 11 weeks of pregnancy.
The procedure makes up 16 percent of all abortions performed in Kentucky, according to Reuters. After being approved by the Senate, 31-5, the measure will now be voted on by Kentucky's House of Representatives, which passed another version of the legislation on March 12 with a 71-11 vote.
The state's governor, Matt Bevin, a Republican, has described himself as "a 100 percent pro-life legislator."
In Idaho, Gov. Butch Otter, a Republican, signed legislation on Thursday requiring that abortion providers report how many times their patients have terminated pregnancies, along with other personal information, such as the patient's age, race and how many children she has. The information will be compiled by the state into an annual report to be made public, although without identifying details.
The legislation came on the heels of another law that Otter signed on Tuesday that requires that women looking to have an abortion be notified that the procedure can be stopped halfway — despite multiple medical experts who said that is not true.
"Claims regarding abortion 'reversal' treatment are not based on science and do not meet clinical standards," the American Congress of Obstetricians and Gynecologists state in a fact sheet on their website. "Yet, politicians are pushing legislation to require physicians to recite a script that a medication abortion can be 'reversed' with doses of progesterone, and to steer women to this care. Unfounded legislative mandates represent dangerous political interference and compromise patient care and safety."
Both Idaho laws will go into effect on July 1.
The passage of a Mississippi bill that also highly restricts abortion was temporarily blocked by a federal judge on Tuesday, after the state's only clinic that provides abortions, the Jackson Women's Health Organization, sued the state on behalf of its patients.
The 10-day block will buy the organization some time to fight HB 1510, a measure signed into law by Gov. Phil Bryant, a Republican, that would ban abortions after 15 weeks of gestation, five weeks fewer than under the previous state law.
In his two-page ruling, Judge Carlton W. Reeves cited the landmark Supreme Court decision Row v. Wade, writing: "The Supreme Court says every woman has a constitutional right to 'personal privacy' regarding her body. That right protects her choice 'to have an abortion before viability.' States cannot 'prohibit any woman from making the ultimate decision' to do so."
Planned Parenthood leaders harshly criticized the proposed ban in a statement on Monday.
"Mississippi already ranks last nationwide when it comes to the health of our women and children. If Gov. Bryant truly cared about the health and well-being of Mississippi women and families, he would be working to expand access to health care — not taking it away," said Felicia Brown-Williams, Mississippi state director for Planned Parenthood Southeast Advocates. "This law was written by politicians, not doctors. HB 1510 is just the latest in a series of attacks targeting women and access to safe, legal abortion."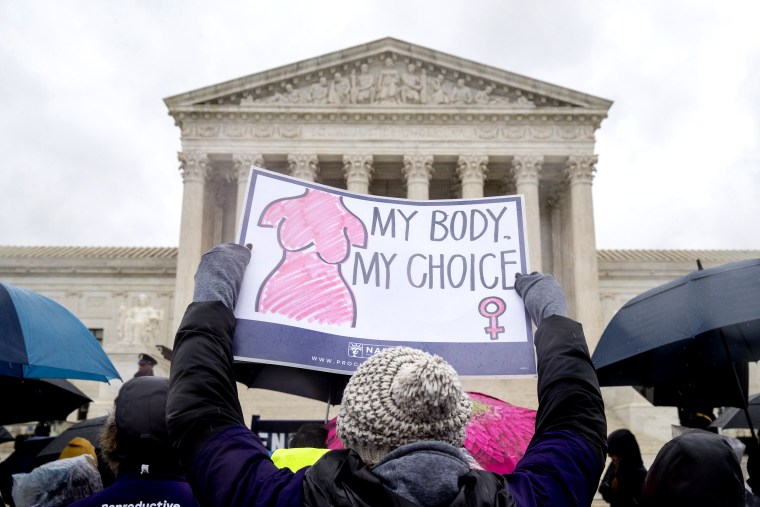 In Utah, Gov. Gary Herbert, a Republican, signed a measure on Tuesday that will allow women to obtain birth control directly from a pharmacy, instead of requiring a doctor's prescription.
The measure, unanimously passed by the state legislature, was sponsored by state Sen. Todd Weller, a Republican who highlighted that the policy would save the state money. The law, which will go into effect May 8, will still require that women fill out a form that assesses their risks of using birth control, as well as require that they check in with a doctor every two years to continue receiving the medication.