MOSCOW, Idaho — Some students at the University of Idaho will be carrying mace and heavy flashlights when they return to campus this week for a new semester, less than two weeks after a suspect was arrested in the murders of four fellow students.
As they unpacked bags and boxes over the weekend, students at the University of Idaho and Washington State University in nearby Pullman, where the suspect had been enrolled, expressed relief and caution in the aftermath of the arrest following a six-week search.
Bryan Christopher Kohberger, 28, was arrested Dec. 30 and charged with four counts of murder in the Nov. 13 stabbing deaths of Ethan Chapin, 20, of Conway, Washington; Madison Mogen, 21, of Coeur d'Alene, Idaho; Xana Kernodle, 20, of Avondale, Arizona; and Kaylee Goncalves, 21, of Rathdrum, Idaho.
At the University of Idaho, where classes begin Wednesday, senior Lucy Selph was moving into her on-campus residence, less than 10 minutes from the off-campus house where the victims were stabbed to death with what investigators believe was a large, fixed-blade knife.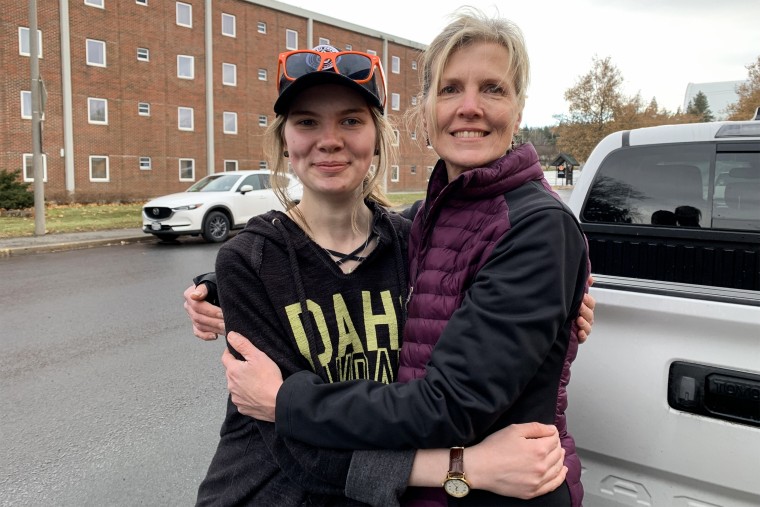 Among her must-have accessories this semester is a heavy flashlight with a strobe function that doubles as a baton. It's one of several safety items wary students said they would be carrying.
"I'm already a pretty cautious person, so I think this is just going to reinforce my antisocial behavior," she said jokingly. 
A self-described loner, Selph said that despite the arrest, she will likely take extra precautions during her final semester at the university, including always keeping her flashlight nearby when it's dark. 
Selph's mother, Heather, said she has been anxious about sending her daughter back to campus even with a suspect in jail.
"Oh my gosh — that's all I can say," Heather Selph said as tears filled her eyes. "Kids just shouldn't be afraid to go to school.
"I'm a teacher and with everything in the news ... schools should be a safe place."
University of Idaho sophomore Michaela Green, who recently transferred from Boise State University, said she intends to take a self-defense class offered by the school later this week.
Green's mother, Jennifer, said she feels better knowing her daughter will learn how to protect herself should the unthinkable happen.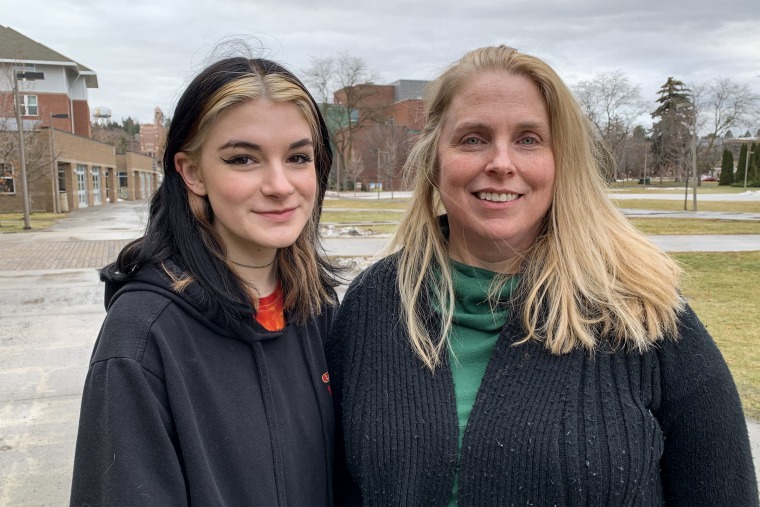 "I didn't want to necessarily talk her out of transferring, but I was hoping he would get caught," Jennifer Green said. "They've done so much for school safety, I now feel 100% fine. I'm excited for her to start the semester." 
At the time of the murders, Kohberger had been working toward his doctorate in criminal justice and criminology at WSU in Pullman, a short drive across the state line from Moscow.
At WSU, where classes started Monday, freshman Brandon Moore said he plans to adjust his habits on campus, including walking with friends at night and always locking his door.
"It's still a little scary even knowing they caught the guy," he said.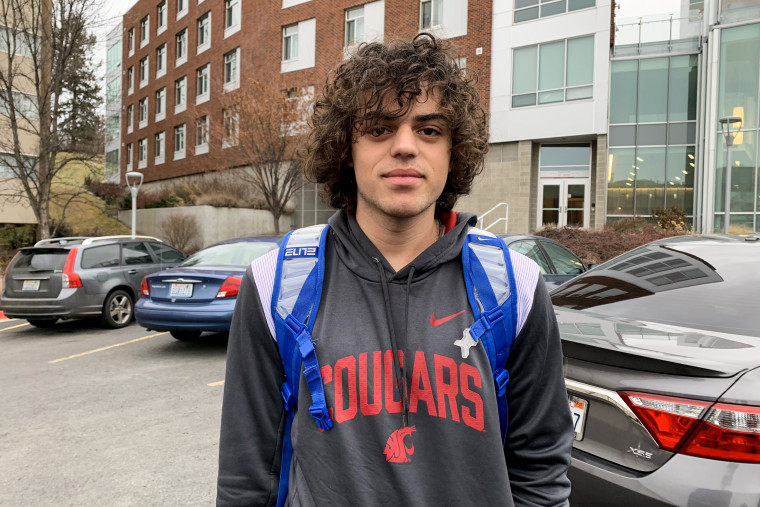 Koryn Damiano, a sophomore at WSU who took classes in the same building as Kohberger, said she was "creeped out" after learning she could have walked right past him without realizing it.
"It's terrifying just knowing that someone our age on our campus is capable of something like that," she said. "It definitely makes you more aware of everyone around you."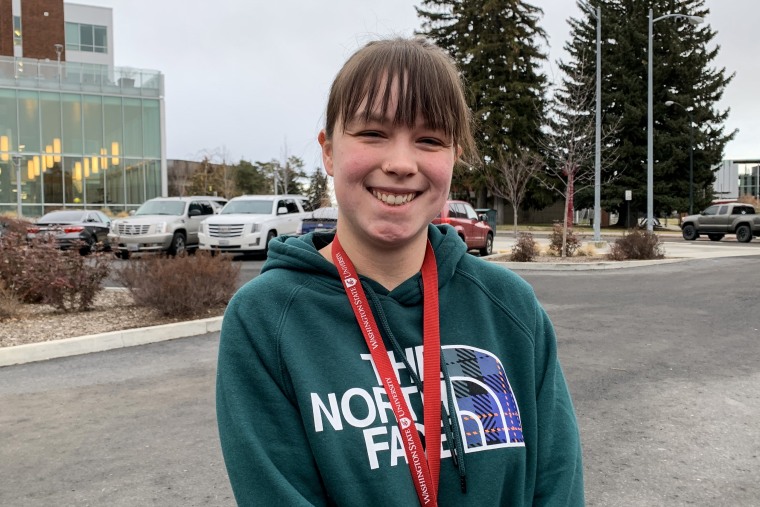 Damiano said she shares a sense of relief that the suspect has been caught.
"We're all excited to be back and feel better knowing he's locked up," she said.
WSU freshman Brynn Nygaard walked briskly to her dorm room Saturday afternoon, wearing just one earbud, a new habit that allows her to listen to music while maintaining situational awareness.
"It's important as a young woman in any scenario," she said. "I also have mace and am just being really cautious and alert."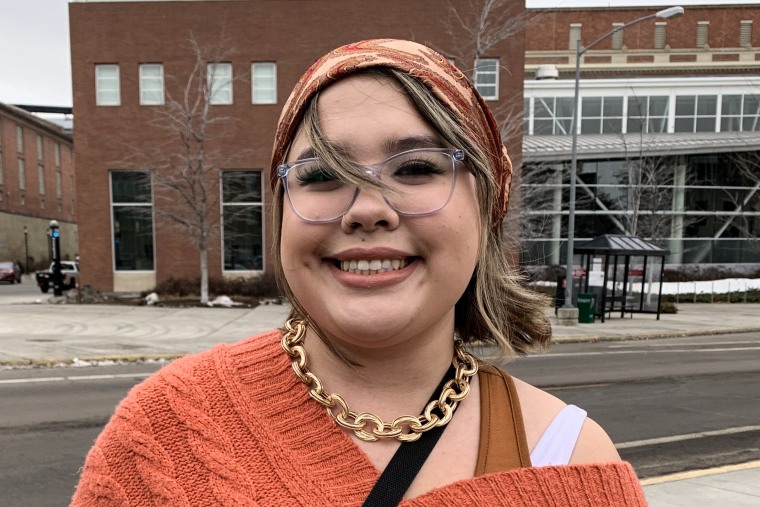 Nygaard said that while she feels relatively safe returning to campus, her mother needed some convincing. "I tried to console her," she said.
"Those kids were my age," she added. "Seeing someone lose their child in such a tragic and horrible way probably affected" my mother, she said, "so I just wanted to let her know that the police were doing their best work to solve this and find the person who did it."
Officials at both campuses have attempted to assuage the fears of students and parents heading into a new term by beefing up campus patrols and working more closely with local and state law enforcement agencies, among other measures.
At the University of Idaho, students will have the option to take classes in self-defense, vigilance and stalking awareness. Although the school allowed students to finish last semester remotely after the murders, remote learning will be limited this semester as most students are expected to return to campus, the Idaho Statesman reported.
Personnel have been added to the school's security team and local law enforcement will increase patrols on campus and in the surrounding neighborhoods, school officials said.
"While we cannot bring back Maddie, Kaylee, Xana and Ethan, we can thoughtfully and purposefully carry their legacy forward in the work we do," University of Idaho President Scott Green said in a statement Dec. 30.
"The next few months will be tough on their friends and families as the legal system begins the process of publicly prosecuting these crimes to bring justice. Let's keep them in our thoughts and prayers and continue to stand #vandalstrong."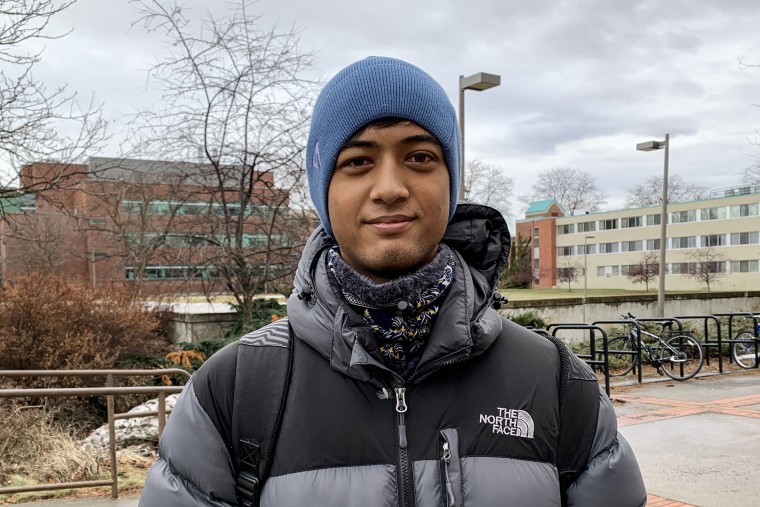 Incoming University of Idaho freshman Riyan Shrestha, from Nepal, said his parents were worried about letting him travel so far from home amid a murder investigation.
They chose the University of Idaho because it appeared to be in a safe community far from crowded cities and nestled near mountains that reminded them of home. With a suspect charged, their sense of anxiety has given way to excitement for his new life in the United States.
"I honestly am more worried about being homesick," he said.