This takes campus housing to an entirely new level.
Four male University of Utah students were found in a well concealed igloo on after a security guard heard voices and detected the smell of marijuana coming from the area.
The igloo was an impressive five feet high, with solid ten-inch thick walls, and even had a crudely-hinged cardboard door. It was built in a wooded area on campus grounds.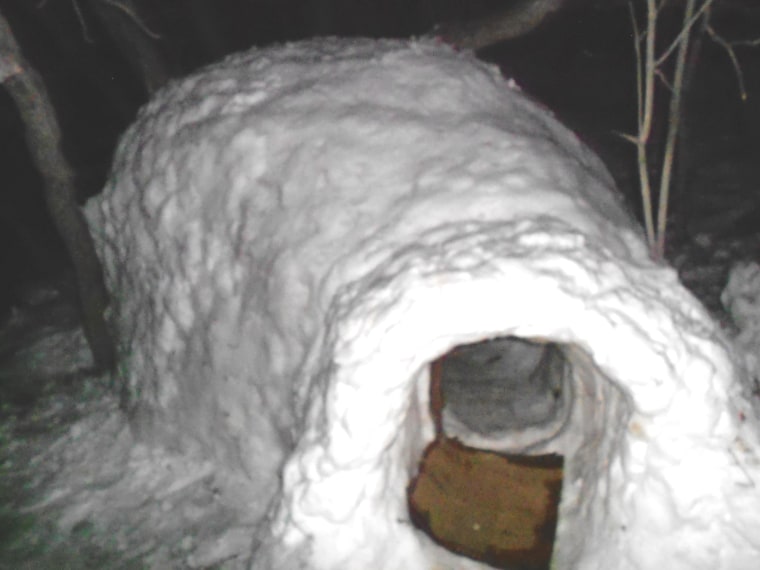 Traditional Eskimo igloos have a chimney vent in the center that allows smoke to escape. This igloo was lacking that amenity.
"We have an issue with transient camps in the area," University of Utah police Sergeant Garth Smith told NBC News. "We try and keep the area clear."
One student was cited with possession of drug paraphernalia, and all were referred for possible disciplinary action. It was unclear if the students themselves had constructed the igloo, or simply taken advantage of its presence. The igloo was taken down by campus security with a sledgehammer.