Illinois' child services agency was in contact with Andrew Freund's parents multiple times during the past seven years to investigate allegations of abuse and neglect, records released Friday reveal as state officials called for a review of their practices days after the five-year-old was found dead.
The last contact the Department of Children and Family Services had with JoAnn Cunningham, 36, and Andrew Freund Sr., 60, prior to the child's death was in December 2018 after Andrew was taken to the emergency room for a bruise on his leg.
On Wednesday, police found Andrew's body wrapped in plastic buried in a shallow grave in Woodstock, Illinois, and arrested his parents in connection with his murder.
While Marc Smith, DCFS acting director, calls Andrew's death "heartbreaking," others are calling for a deeper look into the agency's handling of the boy's case as it was revealed a caseworker and a supervisor assigned to investigate the allegations were placed on administrative duty.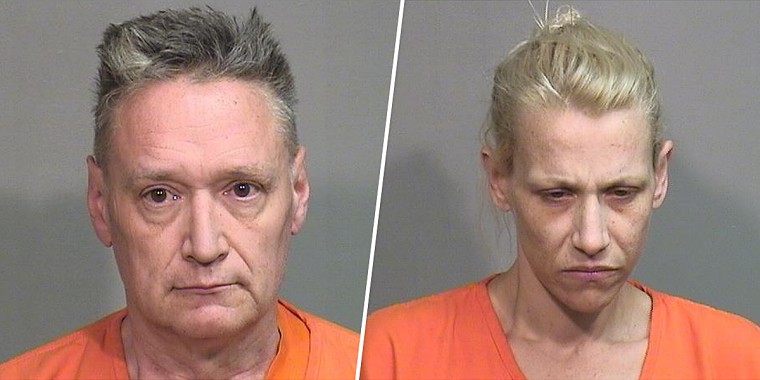 "As with many other deaths, it seems the system designed to protect Illinois' children did not work in AJ Freund's case," state Sen. Julie Morrison said in a statement on Facebook. "It is our duty as legislators to investigate why this happened. Therefore, I am calling for an independent, comprehensive audit of the DCFS hotline."
DCFS' first interaction with Cunningham and Freund was in June 2012 after someone called the agency's hotline to report that Cunningham, a foster parent, was allegedly "abusing prescription drugs and neglecting her foster child," records state. The allegations were "unfounded and expunged," according to DCFS.
Six months later in December 2012, another tip was made to the agency claiming once again that Cunningham was abusing prescription drugs, suffered from mental health issues and was neglecting her child, who is now 18 and living with a family member, according to the agency. That report was also found to be unsubstantiated.
In 2013, DCFS was granted protective temporary custody of Andrew after he was born with opiates in his system. He was returned to his family in 2015 after Cunningham and Freund took parenting classes and did a drug treatment program.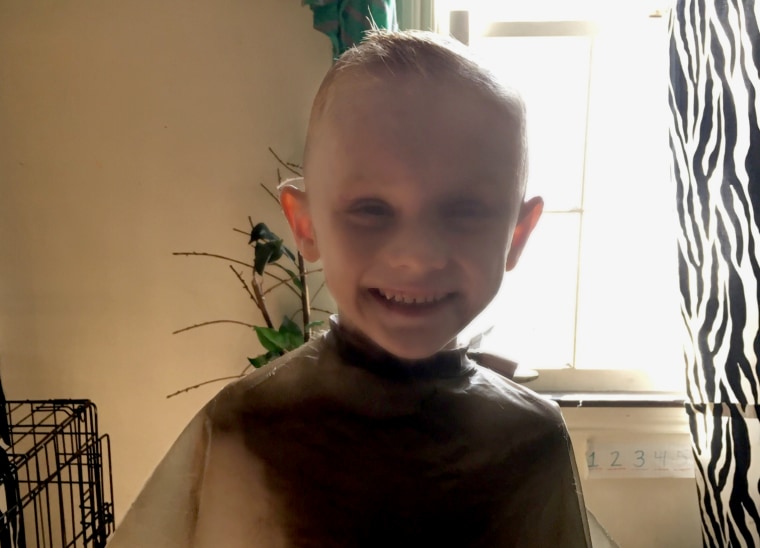 Records reveal that Andrew's case was closed in 2016 and DCFS did not have contact with the family again until March 2018 when someone called the agency's hotline to report that Cunningham was taken to the emergency room after she was found unresponsive in a car and that Andrew was seen at the hospital with "odd bruising on his face."
When a welfare worker met with Cunningham a month after the hospital visit, they noted that Andrew and his younger brother, Parker, 4, appeared "clean" and they did not find "signs of maltreatment." The case was later closed, according to records. But DCFS continued to receive tips to its hotline alleging Cunningham was abusing and neglecting Andrew and his brother.
The Crystal Lake Police Department also expressed concern and noted in a December 2018 incident report following Cunningham's arrest for driving with a suspended license that the family's home was "cluttered, dirty and in disrepair."
One police officer said the smell of dog feces in the home was "overwhelming" and noted that Andrew had a large bruise on his right hip.
According to DCFS, a child welfare worker interviewed Andrew about the bruise and he said it was from the family's dog. A doctor expressed concern after Andrew said he may have been hit with a belt and said his mother didn't mean to hurt him.
"DCFS unfounded the report due to lack of evidence for cuts, welt and bruises allegation," the agency noted in January.
The next time the agency was contacted was three months later when Andrew was reported missing by his father April 18. In a criminal complaint, police said they believe Andrew was killed days earlier after his parents beat him and made him remain in a cold shower for an "extended period of time."
Freund is also accused of burying his son's body, according to court documents.
The McHenry County Coroner's office Thursday ruled Andrew's cause of death as craniocerebral trauma as a consequence of multiple blunt force injuries. Cunningham and Freund both face multiple charges, including five counts of first-degree murder. They are being held on $5 million bonds.
Andrew's younger brother has since been removed from the home, DCFS said, and the caseworker and supervisor assigned to his case "have been placed on administrative duty" and won't be allowed to work on cases as the agency reviews its "work with AJ's family."
It was not clear when they were removed from working cases and the agency did not return a request for comment.
Smith of DCFS said Friday he wants 126 staff members added to help alleviate the pressures that current staffers are under, according to the Associated Press. He also said the agency is evaluating its training protocol and working with community partners to get families the help they need to provide a safe environment for their children.
A spokesman for Illinois Gov. JB Pritzker told NBC News that an independent review of the DCFS' "intact services program" is being conducted following Andrew's death.
"The governor is heartbroken over the news of AJ's death. There are no words that can comfort those who knew AJ, a vibrant young boy whose future was stolen from him far too soon," the spokesman said in a statement. "Gov. Pritzker believes we have a moral responsibility to provide the best possible outcomes for children in the state's care and to protect them when no one else will."
In a statement Wednesday, the Illinois chapter of the Foster Care Alumni of America, a nonprofit led by alumni of the foster care system, suggested implementing policies that address how DCFS cases are reviewed "after they are deemed unfounded."
"This family was in constant crisis, however even after a number of police calls and investigations, Illinois has failed to protect AJ," chapter president James McIntyre said.