An immigrant who was apprehended after attempting to cross the border died by suicide in a jail cell in Texas, according to authorities.
Marco Antonio Muñoz was found dead of an apparent suicide at a jail in Starr County, Texas, on May 13, according to a statement from a U.S. Customs and Border Protection spokesperson on Sunday.
He was apprehended on May 11 by agents with the Weslaco, Texas Border Patrol Station and allegedly became "disruptive and combative" while at a processing center for people in the country illegally, according to CBP. He was transferred to the jail as a result, the statement said.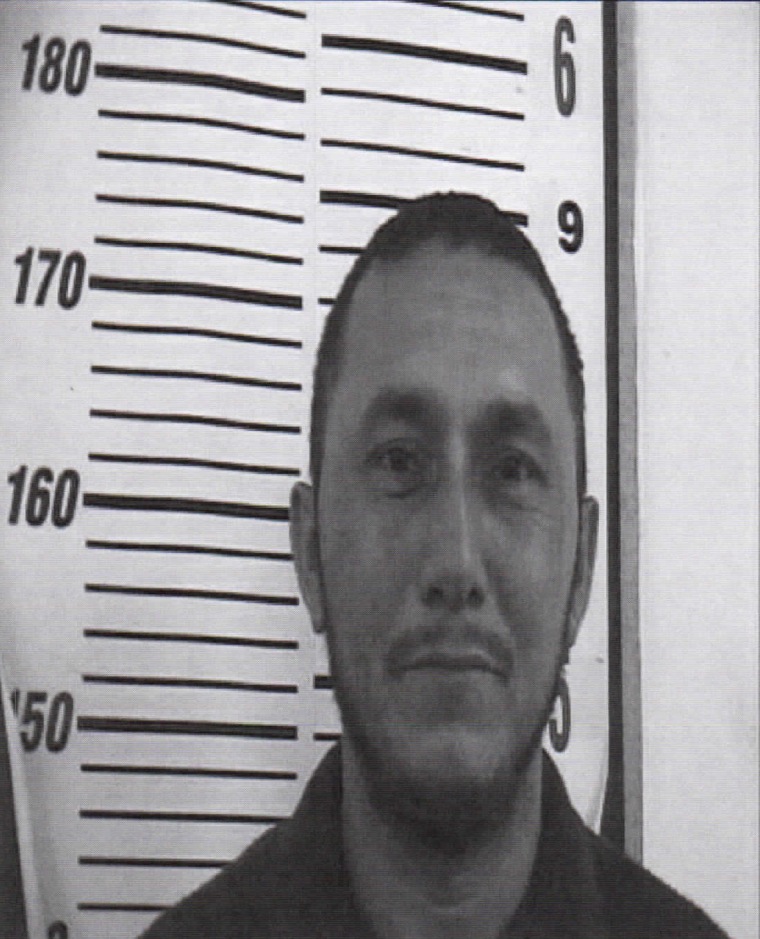 Muñoz's death was attributed to suicide caused by self-strangulation, according to an incident report filed to the Texas attorney general's office by the Starr County Sheriff's Office. He died despite being checked on by officers every half an hour and the presence of a cell camera, according to the report, which was obtained by The Associated Press Sunday.
The Washington Post, which first reported the death, said that the Muñoz, 39, was a Honduran father who suffered a breakdown after he was separated from his wife and 3-year-old son. The Post cited Border Patrol Agents with knowledge of the incident.
An agent told the newspaper that Muñoz "lost it" after Border Patrol told the family they would be separated and that, "They had to use physical force to take the child out of his hands."
Neither the incident report nor the CBP statement mention if Muñoz was separated with his family, but both describe his behavior after his detention as combative.
CBP did not respond to NBC News' follow up questions on whether Muñoz was separated from his wife and young child.
The incident report said that while he was being processed for an overnight stay on May 12, Muñoz had a combative incident with officers and a scuffle ensued. He was then placed in a padded cell at around 10:47 p.m. (11:47 p.m. ET) and checked on every 30 minutes, according to the report.
During the morning shift, officers noticed Muñoz was lying on the floor, sideways and motionless, the report said. They found him to be unresponsive and he was later declared dead.
Officers watched camera footage of Muñoz cell and saw that he had wrapped a piece of clothing around his neck, according to the report.
President Donald Trump's administration has been widely criticized over its policy seeking to prosecute 100 percent of people crossing the border illegally, a process that results in separating families after parents are jailed and children are placed in the Office of Refugee Resettlement, part of the Department of Health and Human Services.
Reports of Muñoz's death came just before an Eritrean national who was denied asylum in the U.S. died in an apparent suicide at a holding area at Cairo International Airport while being sent back to his homeland, the AP reported on Saturday. Zeresenay Ermias Testfatsion, 34, was found dead on Wednesday and had been detained in the U.S. for 16 months, according to the AP.
If you or someone you know is in crisis, call the National Suicide Prevention Lifeline at 800-273-8255, text TALK to 741741 or visit SpeakingOfSuicide.com/resources for additional resources.