A suspect in the shooting deaths of at least four people in Kansas Monday was in the country illegally and had been fingerprinted last September, but immigration officials sent a detainer to the wrong agency, federal officials said Tuesday.
Pablo Antonio Serrano-Vitorino, 40, charged in the shotgun slayings of four in Kansas City and wanted for questioning in a Missouri killing, was kicked out of the country in 2004 but returned illegally, Immigration and Customs Enforcement said Tuesday.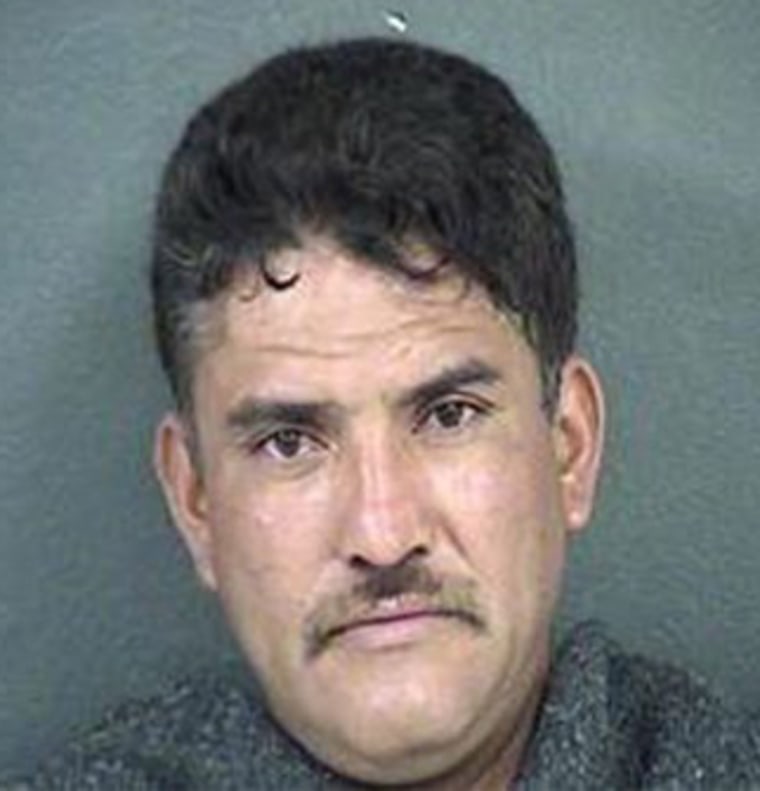 "Mr. Serrano-Vitorino was fingerprinted Sept. 14, 2015 at the Overland Park Municipal Court, which generated the issuance of an ICE detainer," the federal immigration agency said in a statement.
"Further records checks indicate that ICE erroneously issued the detainer to the Johnson County Sheriff's Office, instead of to the Overland Park Municipal Court. Mr. Serrano-Vitorino was not in Johnson County custody on Sept. 14, 2015. ICE regrets the error."
Overland Park is in Johnson County, and the circumstances of the fingerprinting at the municipal court weren't immediately clear.
Serrano-Votorino, a citizen of Mexico, was charged Tuesday with four counts of first-degree murder for the Kansas City killings, which occurred at a next-door neighbor's home Monday night. He was arrested in Missouri, Kansas City Police Chief Terry Zeigler announced early Wednesday.
Serrano-Votorino is also wanted for questioning in the shooting death of a fifth man later near New Florence, Missouri, about 175 miles away from Kansas City, the Missouri State Highway Patrol said.
Immigration and Customs Enforcement did not say why Serrano-Votorino was originally deported in 2004.