The text message Alabama Gov. Robert Bentley sent his wife read: "I love you Rebekah."
But her name is Dianne.
And now the conservative Republican's days in office could be numbered as the state's House Judiciary Committee began impeachment hearings Monday over his alleged adulterous affair with former top political adviser Rebekah Caldwell Mason.
The developments came in the wake of the release of a tawdry report compiled by Jack Sharman, the attorney for the House committee investigating Bentley.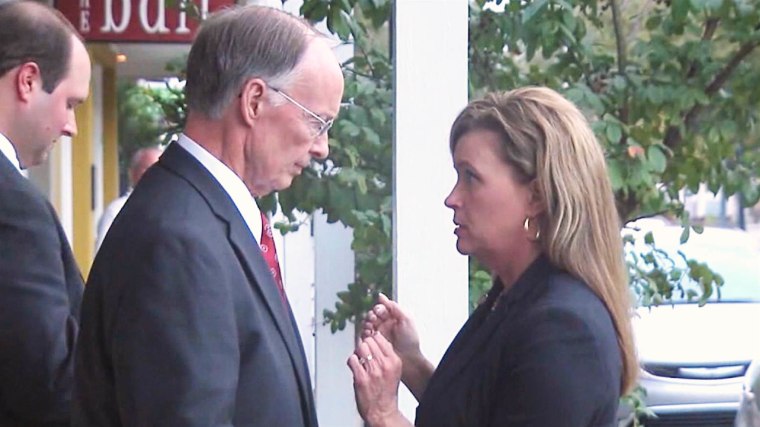 It revealed, among other things, that the governor's now ex-wife, Dianne, found the tell-tale texts, including one in which Bentley professes his love for Mason — but mistakenly sent it to his wife of 50 years.
The report also included revelations that Bentley routinely called Mason "baby" in meetings, that Mason sometimes spent the night in the pool house at the Governor's Mansion, and about how the governor on a trip once opened a door while wearing only boxer shorts thinking that she was there only to be confronted by hotel staffers.
It revealed Bentley "encouraged an atmosphere of intimidation" to silence his staff and "protect his reputation." And it noted that neither the governor nor his staff "meaningfully" cooperated with the investigation, which could be grounds "for his impeachment."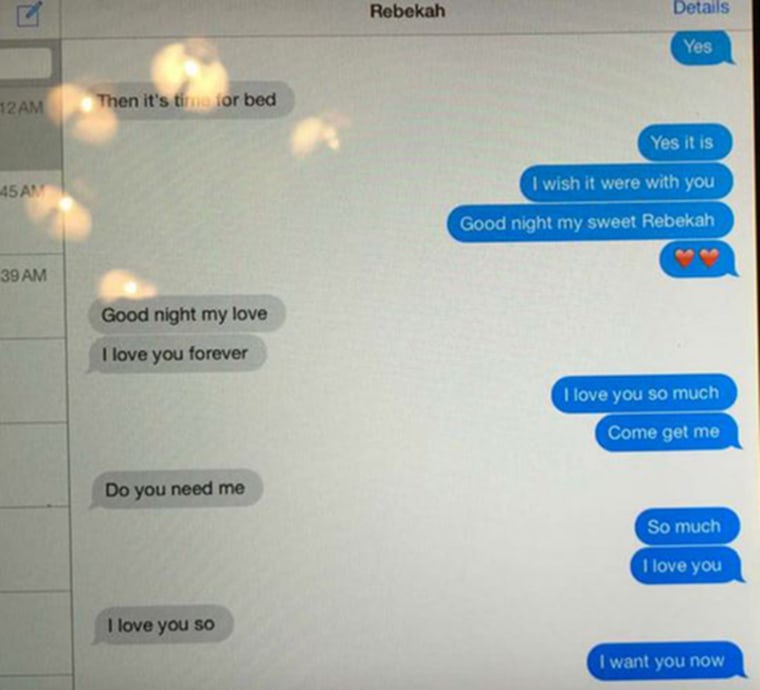 Bentley, a 74-year-old grandfather of six from Tuscaloosa who sometimes teaches Sunday school, has denied sleeping with Mason, a married mom nearly three decades younger than him. He also denies punishing the police officer who blew the whistle on their alleged adulterous affair. And he has asked God to forgive him.
The Alabama Republican Party's steering committee has already passed a resolution urging Bentley to "resign immediately." Asked whether he would, Bentley's spokeswoman Yasamie August said only "the governor is not personally involved in any negotiations."
The scandal that could take down Bentley erupted in March 2016 when Alabama's former top cop, Spencer Collier, claimed he got canned because he refused to cover up the alleged illicit romance.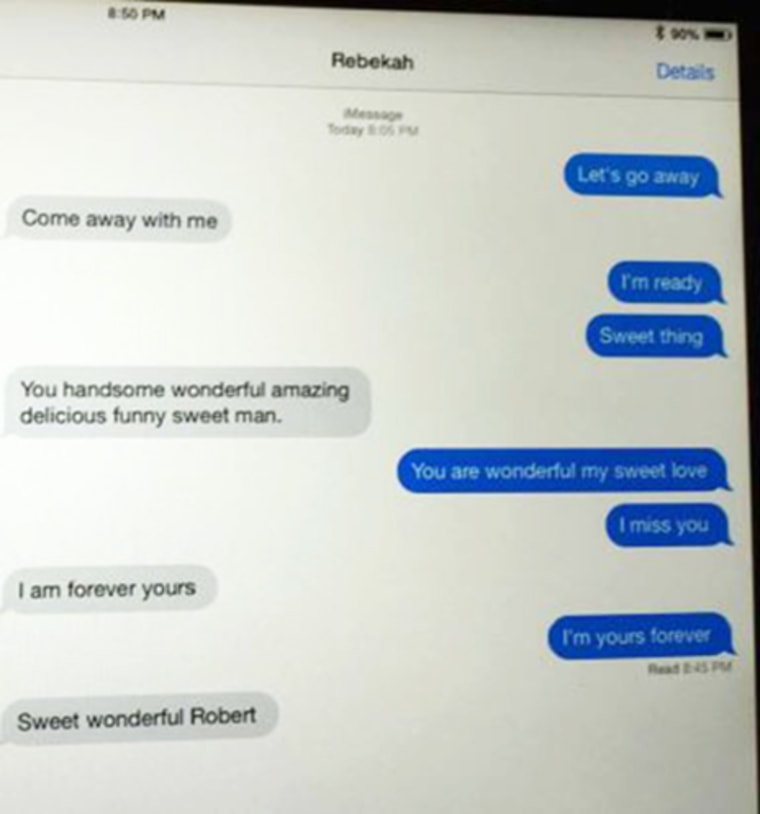 Bentley then admitted he "made a mistake" but refused to be pinned down when asked if he and Mason had broken the Seventh Commandment — thou shalt not commit adultery. And he denied Collier's claim that he leased a state plane to so Mason's name would not appear on flight manifests.
But Bentley admitted making "inappropriate comments" and steamy excerpts of a telephone conversation between him and his aide — that was surreptitiously recorded by Dianne Bentley and her trusted aide Heather Hannah — raised eyebrows all across Alabama.
Within months 23 state representatives — most of them Republicans, like the governor — signed impeachment articles accusing Bentley of corruption and neglect of duty.