An independent investigator tasked with reviewing how the Archdiocese of New York has been dealing with the predator priest scandal in the Catholic Church urged Cardinal Timothy Dolan on Monday to hire a sex abuse czar to oversee these kinds of complaints.
"I have recommended that the Archdiocese hire a person whose sole responsibility is to oversee its response to sexual abuse complaints," Barbara Jones wrote in her report.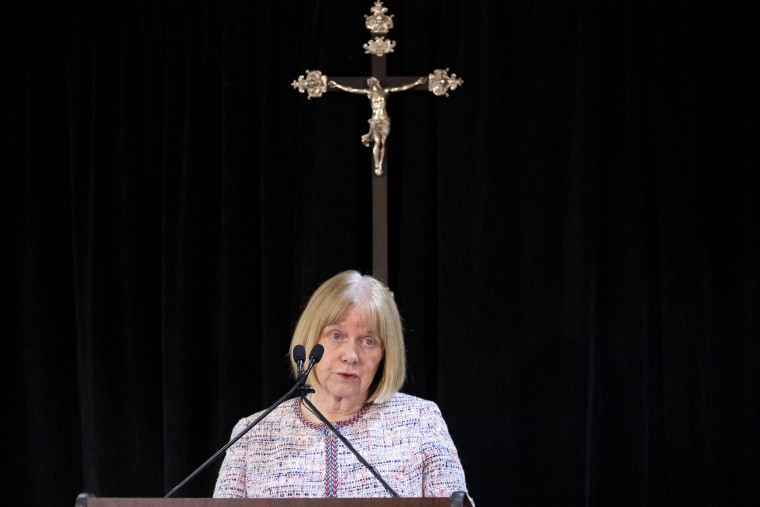 Jones, a retired federal judge, was commissioned by the Archdiocese of New York in 2018 to conduct the review of the church's handling of abuse allegations.
In addition, she recommended the archdiocese hire "a compliance officer for the Office of Priest Personnel to monitor its functions and oversee the new document management system."
Jones added that she and a team of lawyers have gone through all the personnel files for "every priest and deacon in the Archdiocese."
"No Archdiocesan priest or deacon against whom there is a substantiated complaint of abuse of a minor is in the ministry today," she said, adding that they looked at "several thousand files."
Also, almost all of the complaints that have been lodged in the last few years against archdiocesan priests are not "complaints of current conduct," Jones said during a press conference.
"Rather, they are complaints about conduct that occurred sometime decades earlier," she said. "Most of these complaints also involve priests who are deceased."
In fact, there have been two complaints of sexual abuse of a minor by a priest that occurred after 2002, she said.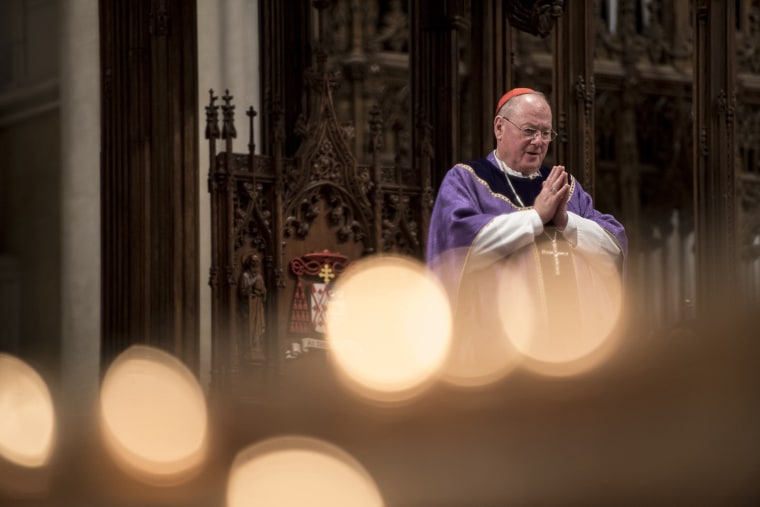 Dolan conceded that for some victims, the recommendations Jones put forward and which the archdiocese is putting in place are too little, too late.
"Sometimes you can't say much, all you can do is listen," Dolan said, when asked what he would say to skeptical victims and their advocates. "We still have a deep wound, We don't know if it will ever heal."
But Jones' report does not specifically say that the persons to be hired for these key posts should be nonclerics and that troubles David Clohessy, former national director of the Survivor's Network of those Abused by Priests (SNAP).
"Victims are not going to report sex abuse by a cleric to a cleric, they're just not," Clohessy said.
If the archdiocese is "sincere," it will play no role in the hiring of what are essentially watchdogs who police the priests, he said.
"The bishops have done a superb job of finding deferential people who will do the bishops' bidding and keep the bishops' secrets," Clohessy said. "As always, the resolution lies outside the church hierarchy and structure."
Archdiocesan spokesman Joseph Zwilling gave a one-word response to Clohessy's concerns.
"Ridiculous," he wrote in an email.
Jones was tapped by Dolan last year to do a review after the Roman Catholic Church was buffeted by the abuse allegations involving Cardinal Theodore McCarrick and by accusations that bishops in Pennsylvania turned a blind eye on predator priests.
Dolan called it a "summer of hell."
In her findings, Jones insisted she received "the Archdiocese's total cooperation, including complete access to all records."
"The Cardinal asked for my honest, objective assessment, and I have reported my findings and recommendations on an ongoing basis," she wrote. "Overall I have found that the Archdiocese has complied with the Charter in all material respects. It has faithfully followed its policies and procedures and responded appropriately to abuse complaints, and is committed to supporting victims-survivors of abuse."
But, she said, more work needs to be done.
"I have recommended that certain best practices be used in all independent investigations into sexual abuse allegations," her report states. "These include enhanced investigative techniques to ensure the thoroughness of the process."
Among other things, she said new members with "additional areas of expertise" be added to the Lay Review Board, which evaluates sex abuse complaints.
"The Board's current members include judges, lawyers, parents, a priest, a psychiatrist and a religious sister," the report states.
Jones also recommended "an electronic document management system for the Office of Priest Personnel."
"Once implemented, all priest personnel files would be digitized, and the system would be searchable and capable of running necessary reports," her report states.
Jones noted that "an electronic case management system to track every sexual abuse complaint that the Archdiocese receives, from first report through final resolution" is already in place.
She also recommended that nonpriests with anyone working with children undergo special training on an annual basis.
"You can never have too much training," she said.
A retired federal judge, Jones was appointed in April 2018 to review the documents seized by the FBI from President Donald Trump's former personal attorney Michael Cohen.
CORRECTION (Sept. 30, 2019, 6:09 p.m.): An earlier version of this article misstated who appointed Barbara Jones to review documents seized from Michael Cohen. It was U.S. District Judge Kimba M. Wood, not Cardinal Dolan. The article also misstated when Wood appointed Jones. It was in April 2018, not September 2018.