Reopening the economy is preferable to preventing a new wave of coronavirus deaths, a member of Congress from Indiana said Tuesday.
"It is policymakers' decision to put on our big boy and big girl pants and say it is the lesser of these two evils," Republican Rep. Trey Hollingsworth told radio station WIBC-FM of Indianapolis. "It is not zero evil, but it is the lesser of these two evils, and we intend to move forward that direction."
His push for the end of isolation for much of the country aligns with President Donald Trump's desire to get the nation back to work. But medical experts, including Dr. Anthony Fauci, director of the National Institute of Allergy and Infectious Diseases, have said ending stay-at-home orders too soon could spark a new wave of COVID-19, the disease associated with the coronavirus.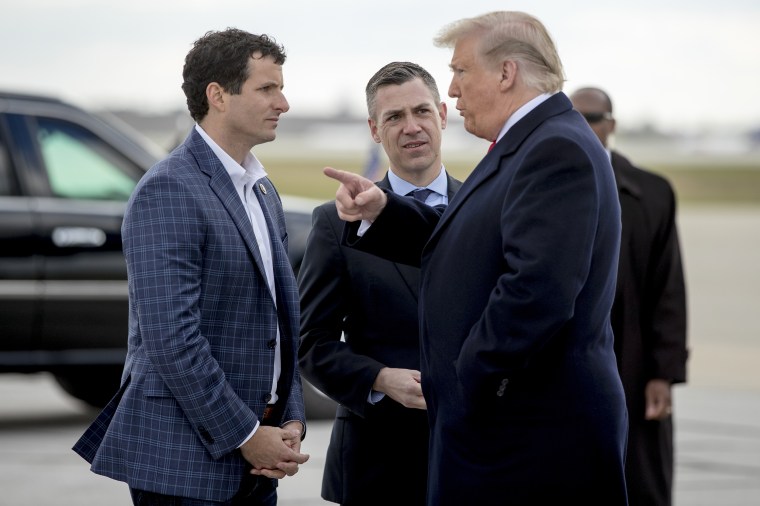 Fauci suggested Tuesday that the nation's lack of robust testing means that hot spots could crop up off the radar and that the virus could quickly mushroom without containment. "I'll guarantee you, once you start pulling back there will be infections," he said.
Full coverage of the coronavirus outbreak
Hollingsworth's sentiment has been expressed before. Texas Lt. Gov. Dan Patrick suggested last month that American seniors should be willing to risk their lives to the virus to preserve the economy.
"No one reached out to me and said, 'As a senior citizen, are you willing to take a chance on your survival in exchange for keeping the America that all America loves for its children and grandchildren?'" he said March 23 on Fox News. "And if that is the exchange, I'm all in."
Patrick's remarks drew rebukes from Democrats, including New York Gov. Andrew Cuomo, who said the next day, "My mother is not expendable."
Hollingsworth said Tuesday that he's also willing to push the good life over a longer life.
"We are going to have to look Americans in the eye and say, 'We are making the best decisions for the most Americans possible,' and the answer to that is to get Americans back to work, to get Americans back to their businesses," he said.
Download the NBC News app for full coverage and alerts about the coronavirus outbreak
Hollingsworth argued that looming economic losses are far too severe to continue with sheltering-in-place orders designed to limit the person-to-person spread of coronavirus.
"It is always the American government's position to say, in the choice between the loss of our way of life as Americans and the loss of life, of American lives, we have to always choose the latter," he said.