INDIANAPOLIS — A sheriff's deputy died Monday after being assaulted in a transport van by a jail inmate whom he had just taken to a hospital visit in Indianapolis, authorities said.
Marion County Sheriff's Deputy John Durm, 61, died at Eskenazi Hospital, following the attack, Sheriff Kerry Forestal said.
The inmate, Orlando Mitchell, 34, assaulted Durm while the van was inside the sally port, or fortified entrance, of the Adult Detention Center on the city's south side, police said.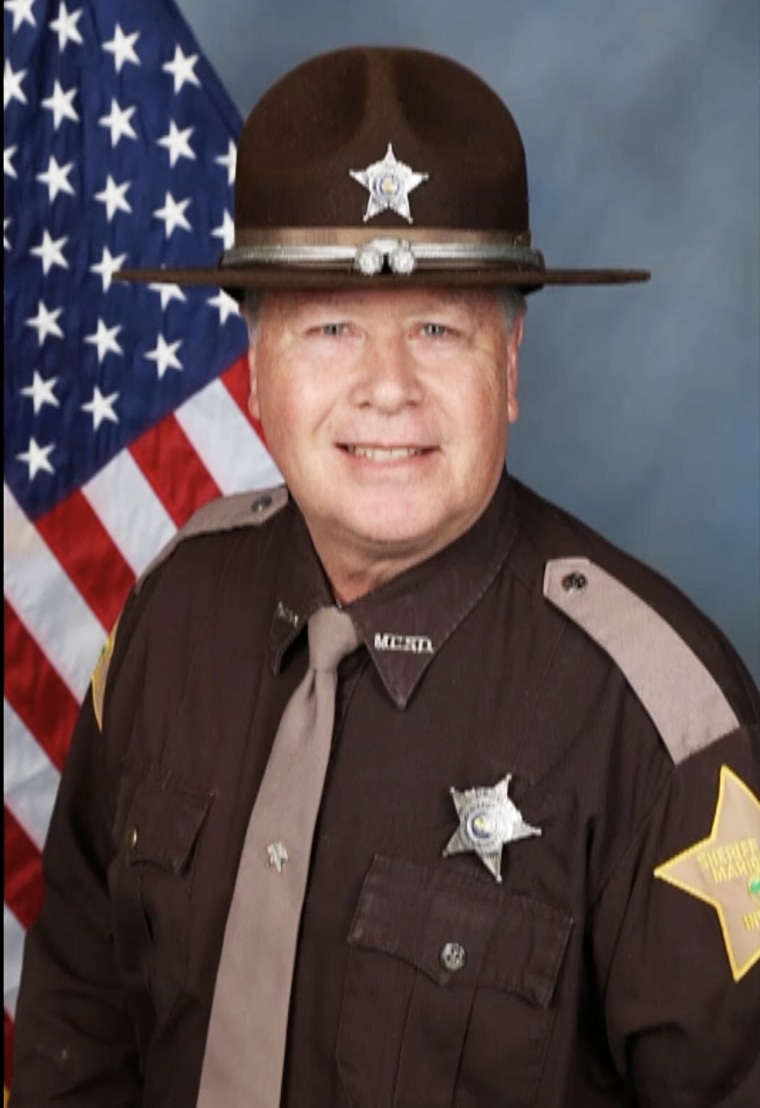 Mitchell then stole the van and crashed into a utility pole before other deputies returned him to custody. Mitchell was reported in stable condition at Eskenazi Hospital.
Indianapolis police are investigating the incident as an "intentional act of homicide," Officer Shane Foley said.
Mitchell has been jailed since September 2022 awaiting trial for the murder of his ex-girlfriend, Krystal Walton. A telephone message seeking comment was left for an attorney representing Mitchell.
Durm was a 38-year veteran of the sheriff's department. His survivors include a wife and four children.
Republican Gov. Eric Holcomb issued a statement saying "it pains me to attempt putting into words again the unfathomable loss of a man in uniform who was protecting Hoosiers from harm's way."
Durm's death comes one week after Tell City Sgt. Heather Glenn was fatally shot at Perry County Memorial Hospital in the Ohio River community by a man suspected of domestic violence, Sean Hubert, 34, who was then killed by other officers.