A 17-year-old Indiana high school football player pleaded guilty Wednesday to killing a school cheerleader who was pregnant with his baby.
Aaron Trejo, of Mishawaka, east of South Bend, has been in custody since his arrest in December 2018 for the murder of Breana Rouhselang, 17, who was six months pregnant. He has been held without bond at the St. Joseph County Jail in South Bend.
Trejo, who was 16 at the time of the murder, said Rouhselang had waited too long to tell him she was pregnant, preventing her from being able to get an abortion, according to December charging documents.
Rouhelang, who in addition to being a cheerleader was a softball player and football team manager, went missing in December after she had gone outside her family home to talk to Trejo.
Her body was found in a black garbage bag in a dumpster. An autopsy determined Rouhselang died from multiple stab wounds.
Trejo told detectives at the time that he had planned for about a week to kill Rouhselang and he admitted to throwing the murder weapon in a river.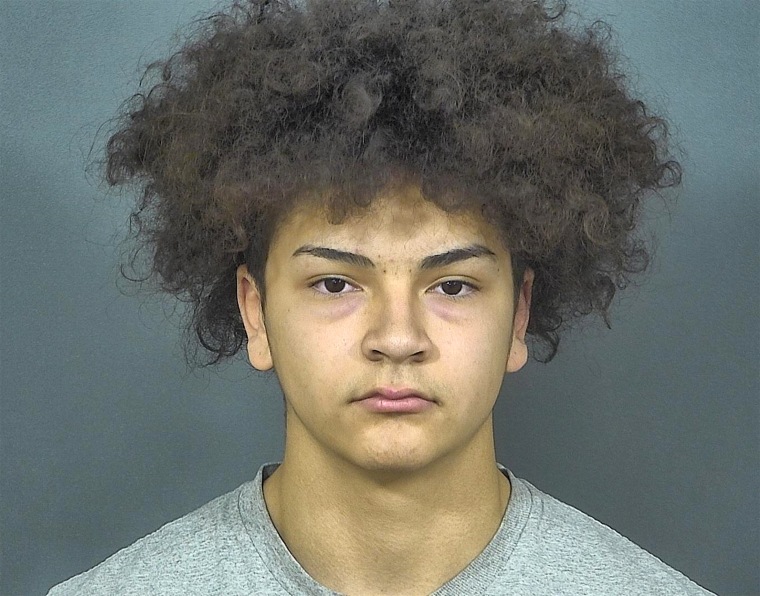 Despite his confession, Trejo initially pleaded not guilty. On Wednesday, he reversed his plea during a status hearing and now faces up to 80 years in prison for murder and feticide, NBC South Bend affiliate WNDU reports. He is due to be sentence on Jan. 7.
"It doesn't matter how much time someone is given, the loss is never going to be replaced," Mishawaka Police Lt. Tim Williams said.