The man suspected of killing two teen girls who were on a hike in Delphi, Indiana, allegedly confessed to the 2017 crime in a prison phone call to his wife, prosecutors revealed in newly unsealed court documents.
Richard M. Allen allegedly spoke with his wife on April 3 from the Westville Correctional Facility and admitted several times that he killed Abigail "Abby" Williams, 13, and Liberty "Libby" German, 14, the documents say.
The girl's bodies were discovered in a wooded area near the Delphi Historic Trail one day after they vanished on Feb. 13, 2017. Their deaths were ruled as homicides and their wounds were caused by a sharp object, according to one of the unsealed documents.
Allen was arrested last year and charged with two counts of murder. He is being held at the facility until his trial.
Hundreds of pages of documents in the case were made public on Wednesday. Judge Frances C. Gull wrote in his order that her decision was based on counsel agreeing with the Court "that the public interest is best served by transparency."
Some documents, including the original, unredacted probable cause affidavit, will remain sealed because it lists the names of juvenile witnesses, Gull said.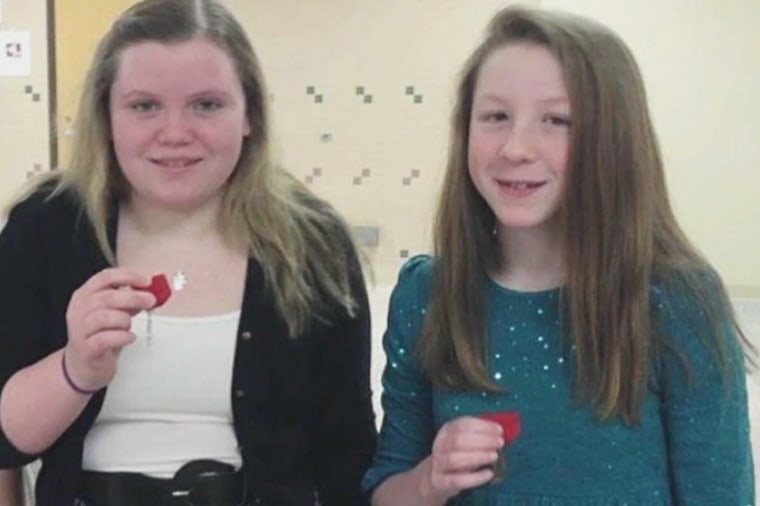 In one of the documents, prosecutors said that investigators had Allen's phone call to his wife "transcribed and the transcription confirms that Richard M. Allen admits that he committed the murders of Abigail Williams and Liberty German."
"He admits several times within the phone call that he committed the offenses as charged. His wife, Kathy Allen, ends the phone call abruptly," the document states.
In a separate document, Allen's attorneys argue that around the time the call was made he "appeared to be suffering from various psychotic symptoms which counsel would describe as schizophrenic and delusional." They also said Allen seemed to have memory loss and "an overall inability to communicate rationally with counsel and family members."
The attorneys note that this behavior was very different than what they were used to from Allen.
Attorneys for Allen, the prosecuting attorney and the families of Abby and Libby are not allowed to publicly comment on the case.
The girls were hiking about 60 miles northwest of Indianapolis when they vanished on Feb. 13, 2017. They had been dropped off at an abandoned rail bridge to walk around and hang out, police previously said.
Their bodies were found the next day in a wooded area near the Delphi Historic Trail, a half-mile upstream from the bridge.
After their deaths, police released grainy photos of a man believed to be Allen walking on an old railroad bridge Abby and Libby had visited, along with audio of the man ordering them "down the hill" taken from a video Libby filmed on her cellphone.
The phone was found under Libby's body, according to a probable cause affidavit unsealed Wednesday. In the video, one of the girls said that the man had a gun.
Authorities initially interviewed Allen in 2017 after learning that he had been on the trail. They didn't interview him again until October 2022 when a search warrant at his home found that an unspent bullet located near the girls' bodies was used in a firearm that belonged to him.
Allen will remain jailed until his trial in January 2024.