Eric Garrett still has the scars that remind him of the tragedy.
His skull is dimpled in the nine places it was fractured.
He still has nightmares about his mother's murder.
Most of all, though, 36 years later, he is still begging for justice.
As a producer for Dateline, I've done several stories on people searching for some form of justice, so I often hear from others on a similar quest. In the summer of 2012, an email arrived from Eric's cousin.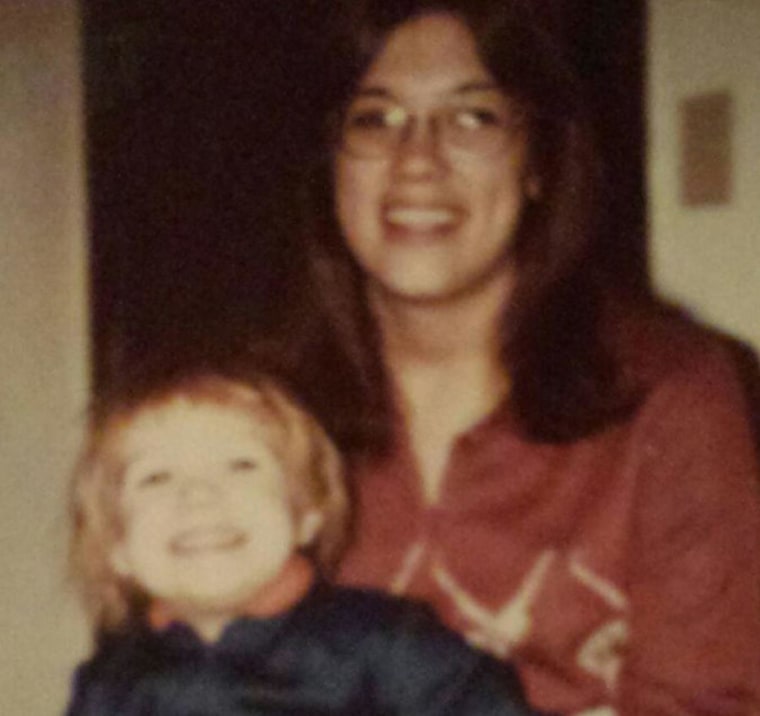 "I am a family member of a person who was murdered in the 1970's and her son wants justice," he wrote. "He was actually left for dead and was there with his mother when she was beaten to death."
You can reach the author at dan.slepian@nbcuni.com.
So I called Eric to find out more. It had been more than 30 years since the crime, but his anger still seemed raw — because, he says, he knows exactly who committed this horrible crime, and the man he insists is guilty has never been prosecuted, and remains free.
"I saw him in the bedroom that night … I remember waking up when he turned on the light," Eric said.
So after reading everything I could get my hands on, and interviewing more than a dozen people including the original police investigators, here's the story:
Sometime in the wee hours of March 25, 1979 in Muncie, Indiana, someone entered Paula Garrett's bedroom, where she was sleeping with four-year-old Eric, her son, and savagely beat them both with a blunt object. Paula was bludgeoned to death, but somehow, despite massive injuries to his skull, the little boy survived.
Muncie Police Detective Duane Cougill was assigned the case. Cougill, who's retired now, says it took a few weeks before Eric was able to be interviewed. When he was interviewed, and was asked "who hurt you?" the little boy said "Richard" and then picked the man's photograph from a lineup.
"Richard" was Richard Green, Paula's on-again, off-again boyfriend. At the time, Paula was a struggling 22-year-old single mother working two jobs to support herself and Eric. Months earlier, while waitressing at Jane's restaurant, a Muncie diner, Paula met Green — a 36-year-old married father of four.
According to Cougill and investigators, on the night of Saturday, March 24, 1979, Green was with Paula at her apartment on Primrose Lane. They watched TV until around 10 p.m., when Green left. He told police he showed up the next afternoon to find Paula dead. Green is the last person known to have seen Paula alive, and the first person to report her dead.
I spoke with Paula's mother and sister. They lived across the street, and say they didn't like Green. They say he was possessive and jealous, that Paula had been trying to break up with him for some time, and that she had even recently changed the locks to her apartment because of Green's abuse.
Larry Smith lived in the duplex next door to Paula. He told me he often heard the couple fighting. "Our bedroom shared a wall," Smith remembers today, "and they were paper thin. You could hear everything. Richard and Paula argued all the time." On the night Paula was killed, Smith — who soon after would move to Florida and have a 30-year career as a police officer — says he heard Green yell, "You think you're going to get away with this?"
Tony Clevenger, who shared an apartment with Smith, also heard the couple argue. Clevenger said when he used the bathroom that night, he could hear commotion next door. "You could hear yelling and screaming," he said.
The next morning, Smith said he woke up to chaos. Green barged into Smith's apartment. "He didn't even knock," said Smith, "I clearly remember him saying that Paula had killed herself." Smith rushed into Paula's apartment and found a nightmarish scene. One thing was clear to him. "I immediately realized this was no suicide. Blood was everywhere."
Paula was dead, but Smith said he was shocked to find Eric still alive. "I leaned over him, and he opened his eyes." It was clear the little boy had been lying there for hours. "His head was in a pool of blood, and it had dried. When I picked up his lifeless little body, his hair was sticking to the ground." All the while, Smith says, Green stood back and did nothing.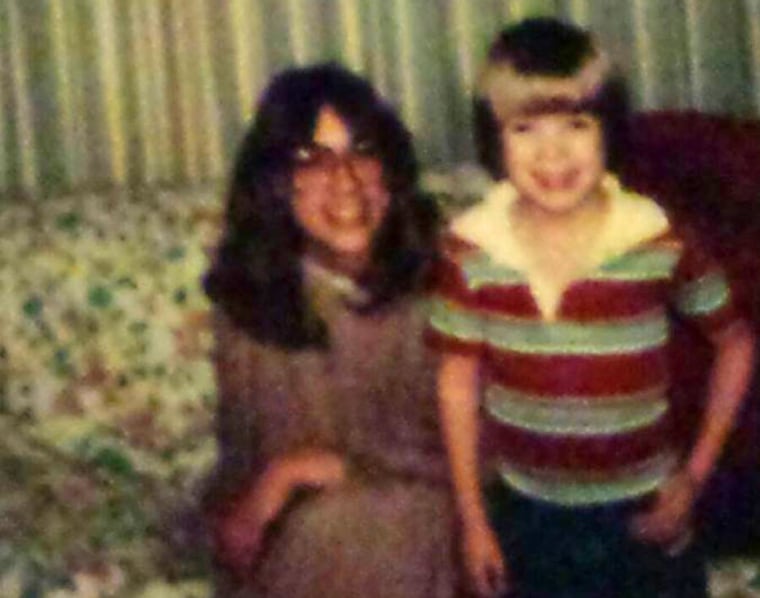 Somehow, despite being hit in the head more than a dozen times with a blunt object and suffering nine skull fractures, little Eric was clinging to life. But within two weeks, he had made miraculous progress. According to police investigators, Eric identified Green as the assailant, on videotape.
Green maintained his innocence and said another man, an ex-boyfriend of Paula's, might be the murderer. Former detective Cougill said he interviewed that man and quickly ruled him out as a suspect.
On May 16, 1979, after a two-month investigation, Muncie police arrested Richard Green at Jane's Diner, the restaurant where he met Paula.
According to published reports, Green's wife offered a $10,000 reward to anyone who could clear her husband's name, as well as hiring a psychic and a private eye to find Paula's killer.
Dick Heath, who was Muncie's police chief at the time and deeply involved in the investigation, told me Green was given two polygraph tests, and that he failed both. But because of questions about how the polygraph tests were administered, Muncie detectives took Green to Chicago in late August 1979 for a third polygraph.
In Chicago, an outside expert administered the test. Afterwards, Green asked to use the restroom. He slipped out the back door and escaped.
According to Heath, the next morning, while still in Chicago, Green called his wife to tell her he couldn't run anymore. She called Muncie police, who told her Green had passed the third test. He agreed to give himself up.
Heath said he and a couple of other investigators drove the four hours north to get Green and bring him back to the Delaware County jail.
The next day, Heath was shocked when local prosecutor Michael "Mick" Alexander dropped charges against Green and he walked out of jail. Heath, who today lives in Wisconsin and still conducts polygraph tests, told me, "I thought he was guilty then, and I think he's guilty now."
Alexander — who is now a defense attorney — told me the case was purely circumstantial, and that there was no specific evidence pointing to Green as the killer. In a separate interview in a local newspaper, Alexander said, "It was my job to make a decision based on evidence and law ... I was pretty well convinced he didn't commit the crime based on evidence at the scene. ... I didn't like the idea of charging someone on phony evidence."
He also suggested that robbery or sexual assault could've been the motive for the murder. Alexander says he couldn't prosecute Green for escaping because it happened while Green was in Chicago, outside of his jurisdiction. As for Eric, he said he questioned the accuracy of the memories of a 4-year-old who suffered nine skull fractures.
After the crime, Eric moved in with relatives. The attack left him with partial paralysis on his right side, numb fingers, and visible scars on his head. But he hid the scars with baseball caps and graduated high school. He now lives 20 miles outside Muncie with his dog and survives on disability payments.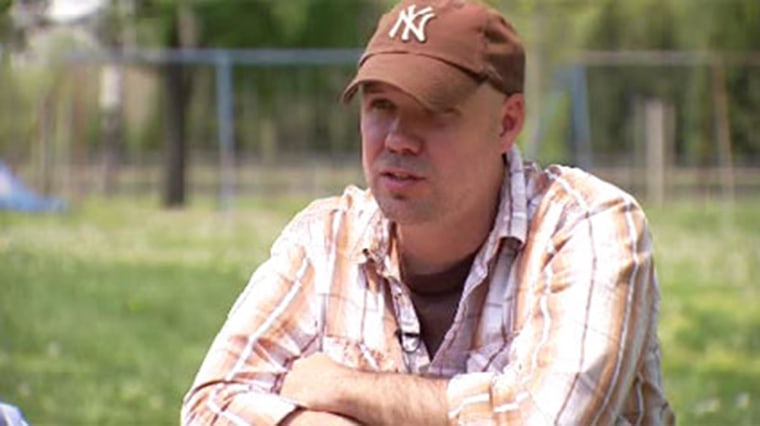 As he was growing up, most of his relatives didn't talk to him about that horrible night because discussing the unsolved crime was too emotionally taxing.
But a few years ago at a family Christmas gathering, Eric mustered the courage to raise the subject with Tony Clevenger. Paula and Eric's old neighbor in the Primrose Lane duplex had married his mother's youngest sister, Molly, and become his uncle.
"We went outside in the garage and I answered his questions," said Clevenger.
Since then, police officers involved with the original case and members of Eric's family have pleaded with local officials to reopen the case. Eric even started a petition on change.org that has garnered more than 1,000 supporters that asks Indiana Gov. Mike Pence to look into the case again.
I spoke with Delaware County Prosecutor Jeff Arnold, who said the prior investigation from all those years ago did not leave enough "credible evidence to support probable cause."
Arnold also told me that he has spent time with Eric and Detective Melissa Pease of the Muncie Police Department to look for new leads and conduct interviews.
"There is no new evidence available to us that would indicate that charges are imminent," he said. "This case will remain open unless solved."
An expert on child witnesses also told us that Eric's age at the time of the attack and his condition afterwards pose major barriers to prosecution.
"If the case goes to court, the defense will bring in expert testimony to call into question the neurological injuries as harming memory formation," said Stephen Ceci, a professor of developmental psychology at Cornell University.
Ceci also noted that one of the police officers who questioned Eric in 1979 and got the videotaped identification of Green as the suspect was Eric's uncle. If his questioning was "suggestive," said Ceci — if he seemed to push Eric toward naming Green — "that could lead to false memories" and weaken the value of Eric's testimony. In addition, even unintentional "coaching" by family or friends after the attack would make his identification of Green less reliable.
Ceci added that Eric's present-day memories of what he believes he saw in 1979 are problematic, because human memory doesn't store information from early childhood in ways that accurate memories can be retrieved easily. He said there is a good chance that any memories Eric now has were constructed via retellings of the events years later.
As time passes, Eric gets more frustrated that he has received no justice for his mother's murder, and because of the hardships he has suffered since that March night.
"I think about it every day," Eric said. "I'm very hopeful that I'll find answers … This case isn't unsolved, it's just unprosecuted."
I have tried to reach Richard Green many times. One time I spoke with a woman who identified herself as his daughter. She told me not to call anymore. That phone number is now disconnected.
We also sent a certified letter, but never received confirmation that Green received it.
Local prosecutors also denied my request to review any and all documents pertaining to the Paula Garrett murder, including that long-ago videotape that four-year-old Eric made. "Unfortunately, we cannot release the records that you requested," said the response, "as this is an open investigation."
Sophia Rosenbaum contributed reporting to this article.