A school bus driver in northwest Indiana has been arrested after complaints she let three young students, ages 11, 13 and 17, drive.
The 27-year-old bus driver, Joandrea McAtee, was caught on camera allowing young students from Boone Grove High School drive her bus for short distances in a rural area of Valparaiso, Indiana.
According the Porter County Sheriff's Office, a parent contacted a Boone Grove High School resource officer on Thursday about McAtee allegedly letting students take turns driving as she was on her afternoon route.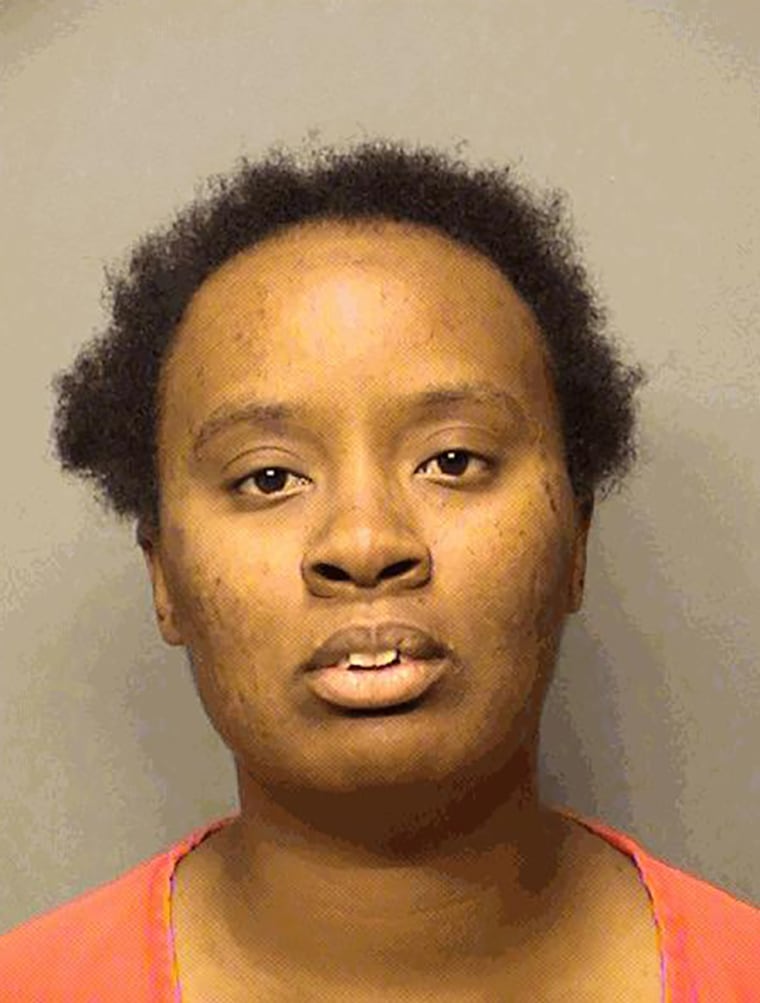 In a video that was posted to Twitter by @_caseyweber, the driver, who is presumably McAtee, can be heard saying, "Okay, okay. First, what you got to do is put your foot on the brake."
In another video by user @breelavin24, McAtee can be heard saying, "It's all good, I'm letting her stop at Michael's stop."
Deputy Chief Jeff Biggs confirmed to NBC News that the woman in those videos on social media is McAtee.
She was arrested on Friday when she went to collect a paycheck at the Porter Township Bus Barn, according to the sheriff's department. She was charged with neglect of a dependent, a felony charge.
McAtee was fired by the company that runs the buses. "We are incredibly disappointed by the actions of our former driver," First Student Inc. said in a statement. "There is nothing more important to us than the safety of the students we transport. Behavior such as this is completely unacceptable and totally at odds with what we stand for as a company. The driver was terminated. We have a zero-tolerance policy for employees whose actions may harm or put others at risk."
The school district also put out a statement saying, "The Porter Township School Corporation is angered and disappointed in the actions of this driver. The safety of our students is a top priority. This individual's actions are not reflective of the hard work, dedication, and professionalism of our staff."