Bunker Hill, Indiana, has fewer than 900 residents, boasts one of the state's oldest operating drag strips, and is the hometown of radio and TV talk show host Tavis Smiley.
But at the moment, it doesn't have a police force.
The town marshal and four reserve deputies turned in their badges this week in a show of protest against officials in the working-class community about 75 miles north of Indianapolis. Their resignation letter accused leaders of being engaged in "illegal, unethical, and immoral things."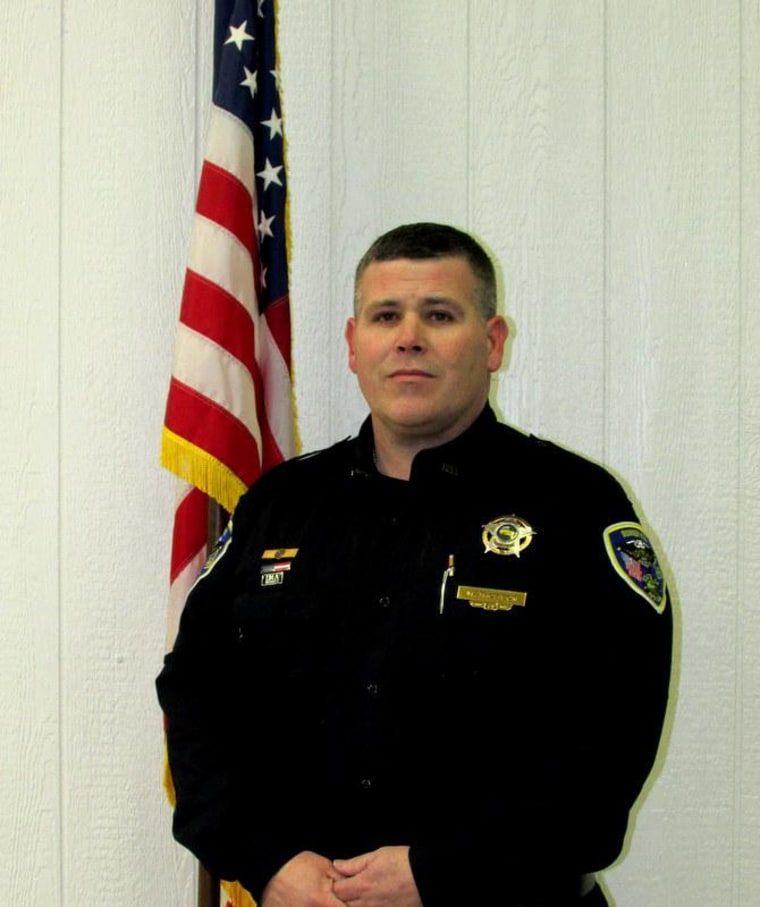 "This was our last effort to make a statement," former Marshal Michael Thomison told NBC News on Thursday.
The loss of the force, which comes after two other reserve deputies resigned in November, has drawn attention because of such an extreme action, which now leaves officials scrambling for new recruits.
In a statement Wednesday night, officials disputed the deputies' assertions that something nefarious was being done by the government, and chalked it up to "disagreements" in policy making.
"The resignation of the entire police force has come as a shock to the council," the statement said. "It has never been the goal to dismantle or otherwise endanger the town police department or officers."
Thomison, who joined the force in 2012 and became marshal in 2013, said the police and government relationship deteriorated as new elected leaders took control. He said some board members would ask him to conduct criminal background checks on other ones, which he told them was inappropriate.
He also alleged on at least two occasions, deputies who pulled over a council member or a council member's wife were retaliated against.
In addition, deputies were rankled by a lack of adequate supplies and skimpy funding for the force, which has volunteer members who do not receive benefits. Thomison was the only paid full-time member.
The deputies had to share a single bulletproof vest and were discouraged from using both of the town's two cruisers in order to save on gas, Thomison added.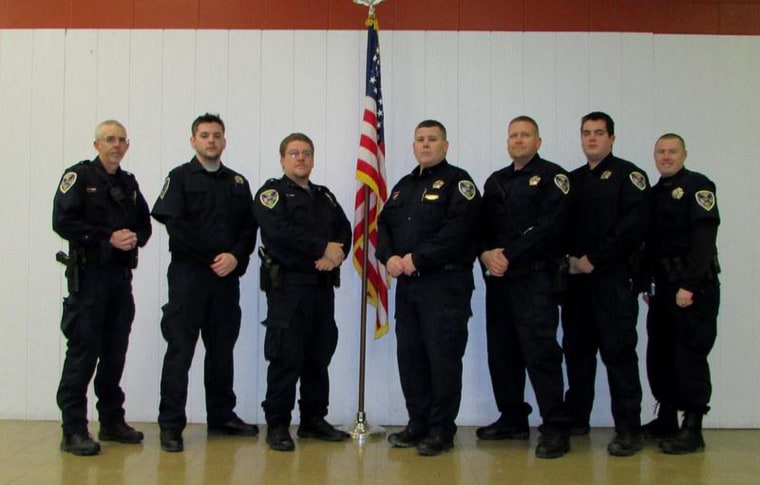 While Bunker Hill is a small town, he said, dealing mainly with domestic and traffic calls, the force has seen major incidents, including a bank robbery in 2009 and even a homicide in 2011.
Thomison said he was upset after he returned earlier this year following a cancer diagnosis, only to be told to work part-time because his insurance was costing the town "too much money." He started part-time in October.
He said he tried to work with town officials over the department's grievances, but there was no reply.
But town officials in their statement denied failing to provide body armor for the force.
"Further, the council absolutely denies that it has ever asked Mr. Thomison or any of the reserve deputies to be involved in any illegal, unethical or immoral actions," the statement said.
Officials did not dispute that there were "a number of cuts to the police department over the last few years. ... The cuts made to the police department were not made with the intention of jeopardizing the safety of any of the town's police officers. Over the last few years, the Council has made attempts to find additional money for the department."
Amid the fallout, officials said they are in the process of hiring new officers. A request for further comment to the Bunker Hill council president was not immediately returned Thursday.
County and state police say they will continue covering the community, which the departments have done previously.
But Thomison said he's sorry to have to give up a job in which he could help others. The last call he took, he said, was for a potential suicide.
"We all loved the town, the people, the community," Thomison said. "But it was one of those things that it was best to step down."