Indianapolis police said they are investigating the death of a teenage shoplifting suspect who died in custody after complaining of breathing problems.
Terrell Day, 18, died in the back of a police ambulance on Saturday after twice complaining of breathing issues during his arrest, according to the Indianapolis Metropolitan Police Department.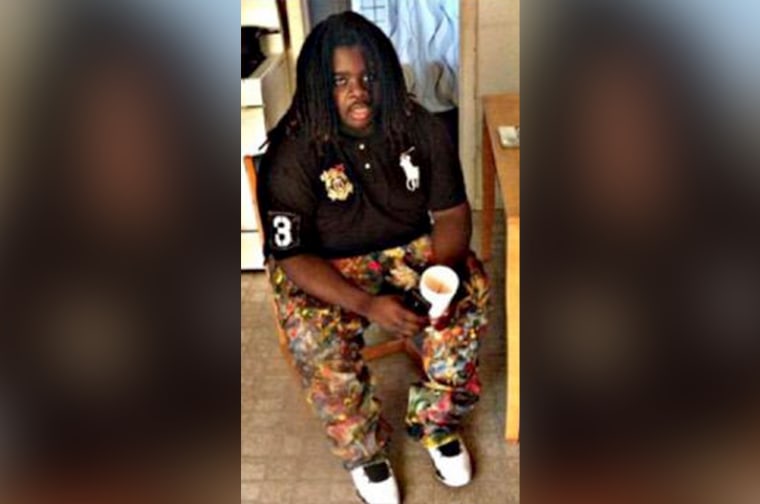 It said an investigation is underway and that both homicide detectives and crime-lab personnel had responded to the scene.
"All the facts and circumstances regarding this incident will not be known until the conclusion of this investigation," the department said in a statement, adding that cause of death will be determined by the coroner.
Officers responding to a report of an armed man in a Burlington Coat Factory store on Saturday afternoon learned that a male shoplifting suspected had pointed a gun at a security officer then fled, police said in a statement.
The suspect — Day — was spotted lying in a "grassy area" behind a gas station about 500 yards away "immediately surrendered" without incident, police added, saying that a handgun was recovered at the same time.
Police said that when the man told officers he was having trouble breathing, an ambulance was called. The responding EMTs assessed Day and determined he could be taken on to processing "via jail wagon," according to the statement.
Day again complained of breathing difficulties when the jail wagon arrived and a second ambulance was called but his "condition deteriorated," police said.
"Despite the best life-saving efforts by the EMS crew, the suspect died in the back of the ambulance," the statement added.
Indianapolis Emergency Medical Services chief Charles Miramonti offered "sincere condolences" in the statement. Miramonti said a "full internal investigation" has been launched but that he was "confident the highest level of response and care was provided."
An ambulance was called but gave Day the all-clear to be taken away in a jail wagon, according to the police statement. But the teenager again said he was having breathing problems and died in the back of a second ambulance once it arrived, the statement added.
Day's mother, Shanika Askew, said her son had not been suffering from any health problems or ever had asthma.
"I just want answers to why they didn't send him to the hospital when he said he was hurting the first time," Askew, told NBC station WTHR on Sunday. "Why did they leave and have to come back?"