The founder and former CEO of Chesapeake Energy — a part owner in the Oklahoma City Thunder basketball team — died in a car crash Wednesday, just a day after he was indicted by a federal grand jury for trying to rig oil prices.
Aubrey McClendon was behind the wheel of a speeding Chevrolet Tahoe that slammed into a highway embankment in Oklahoma City just after 9 a.m., police said. The car burst into flames.
The cause of the crash seems "pretty cut and dry," Oklahoma City Police Capt. Paco Balderrama said.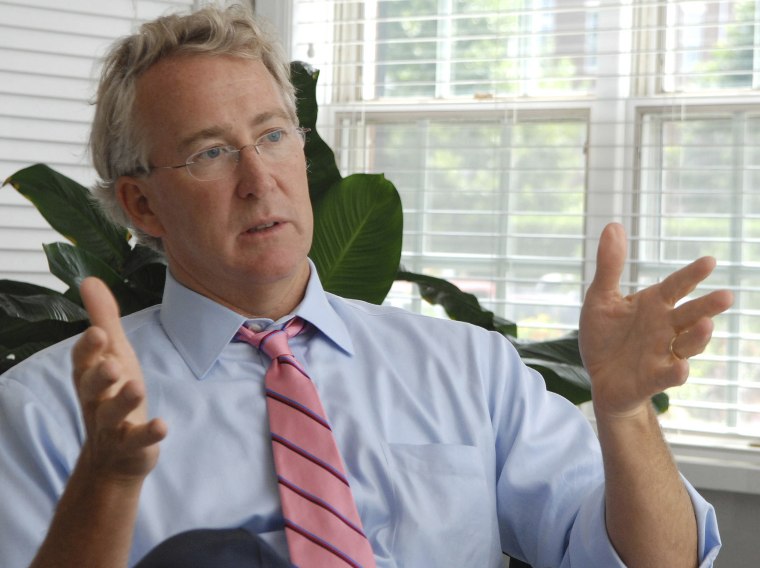 "He pretty much drove straight into the wall," Balderrama said, according to NBC affiliate KFOR. "The information out there at the scene is that he went left of center, went through a grassy area right before colliding into the embankment. There was plenty of opportunity for him to correct and get back on the roadway and that didn't occur."
McClendon helped found Chesapeake Energy in 1989, and oversaw its rise to the country's second-largest producer of natural gas — and an anchor of the Oklahoma City economy. He has been credited with helping to ignite the boom in U.S. production of shale gas through fracking and horizontal drilling.
He was forced out of the company three years ago.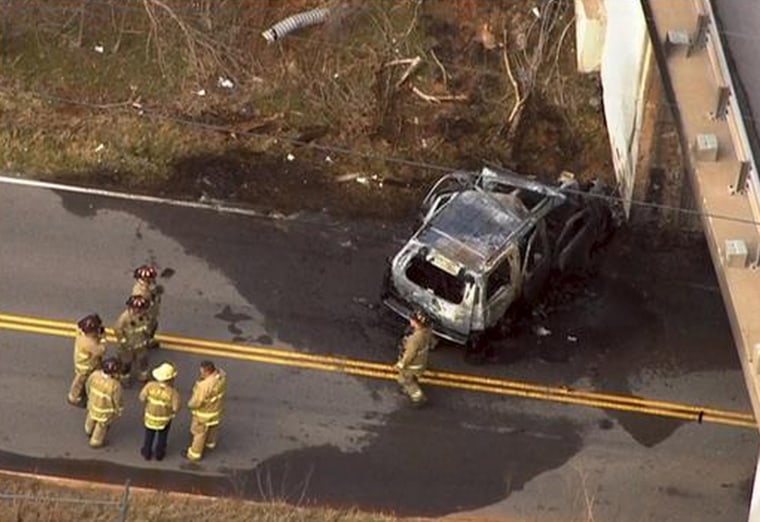 On Tuesday, the Justice Department announced that McClendon had been charged with arranging for two large oil and gas companies not to bid against each other on the purchase of oil and natural gas leases in northwest Oklahoma. The companies instead decided ahead of time who would win the leases and allocate pieces of the leases to each other, according to the Justice Department.
Related: Ex-Chesapeake Energy CEO Indicted on Conspiracy Charges
Authorities did not name the companies, but the charges cover December 2007 to March 2012, a period when McClendon was at Chesapeake.
McClendon faced up to 10 years in prison if convicted. He denied the charges.
Chesapeake released a statement saying it was "deeply saddened" by news of McClendon's death and offered "thoughts and prayers" to his family.
Hedge fund manager T. Boone Pickens, a longtime acquaintance of McClendon's and a fellow Oklahoma native, called him a "major player in leading the stunning energy renaissance in America." He added, "no character is without flaws, but his impact on American energy will be long-lasting."