The infamous white nationalist hacker who calls himself "weev" has claimed responsibility for antisemitic messages that showed up last week on computer printers at universities across the country.
"WHITE MAN are you sick and tired of THE JEWS destroying your country through mass immigration and degeneracy?" said the single-page messages, which were adorned with swastikas and the web address of a neo-Nazi group.
Related: Printers at 12 Colleges Spew Hate Fliers in Suspected Hack
Andrew A.E. Auernheimer, 30, widely known under the alias "weev," claims that he used a common tool to scour most of the Internet for vulnerable Web-connected devices that could be accessed remotely.
"It turned out to be upwards of a million devices," Auernheimer wrote in a blog post last week.
"Using the Internet with the wrong opinion is a hate crime these days, folks," he wrote. "Take note: these people will steal every ounce of freedom we have unless we do something real soon."
While Auernheimer cast his actions as a strike against authorities who would limit free speech, his own writings strongly suggest that he believes the message he sent last week.
In an article on the neo-Nazi website promoted in last week's message, Auernheimer wrote in October 2014 that he has been a "long-time critic of Judaism, black culture, immigration to Western nations, and the media's constant stream of anti-white propaganda."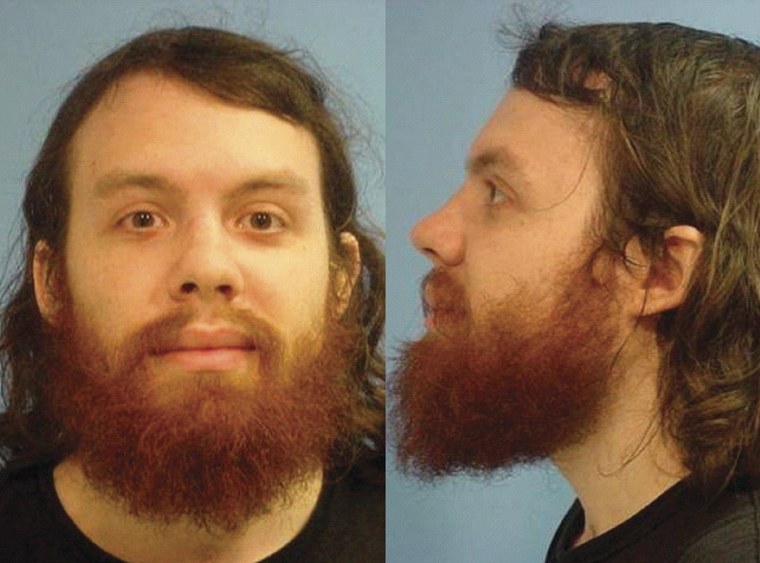 His social media accounts and commentary on the underground Internet forum 4chan frequently assail the Black Lives Matter movement, "murderous nonwhites" and "Semites," whom he has denounced for allegedly having "repaid us with treachery" after U.S. forces saved them during World War II.
"Hitler did nothing wrong," he tweeted last week.
And on his personal blog, Auernheimer wrote in January that Americans must grasp "a resurgence of white identity and anger that is unprecedented for our lifetimes."
"We can't let it dissipate into quiet resentment," he wrote. "We have to capture it and use it to advance the cause of American salvation."
(NBC News isn't linking to any of the weev materials because of their racial nature, which could be offensive to many readers, and because some include specific instructions for replicating last week's attack.)
Auernheimer would certainly have the know-how to push his message to thousands of unsecured networked printers.
Auernheimer was convicted of identity fraud for his role in a 2010 hack that harvested the personal data of more than 100,000 customers who used iPads sold by AT&T. Auernheimer handed over the email addresses to Gawker.
Auernheimer claimed he was trying to help AT&T improve its security, and his conviction was overturned on appeal amid a broad Internet free speech campaign under the name #freeweev.
Auernheimer, originally from Fayetteville, Arkansas, left the country after his conviction was overturned and is now believed to be living outside the reach of U.S. authorities somewhere in Eastern Europe.