Legendary jewel thief Doris Payne's love of bling has landed her in the clink once again.
The 86-year-old, whose globe-trotting exploits were chronicled in a 2013 documentary, was arrested this week in the Atlanta suburb Dunwoody for allegedly trying to swipe a $2,000 necklace from a mall jewelry store.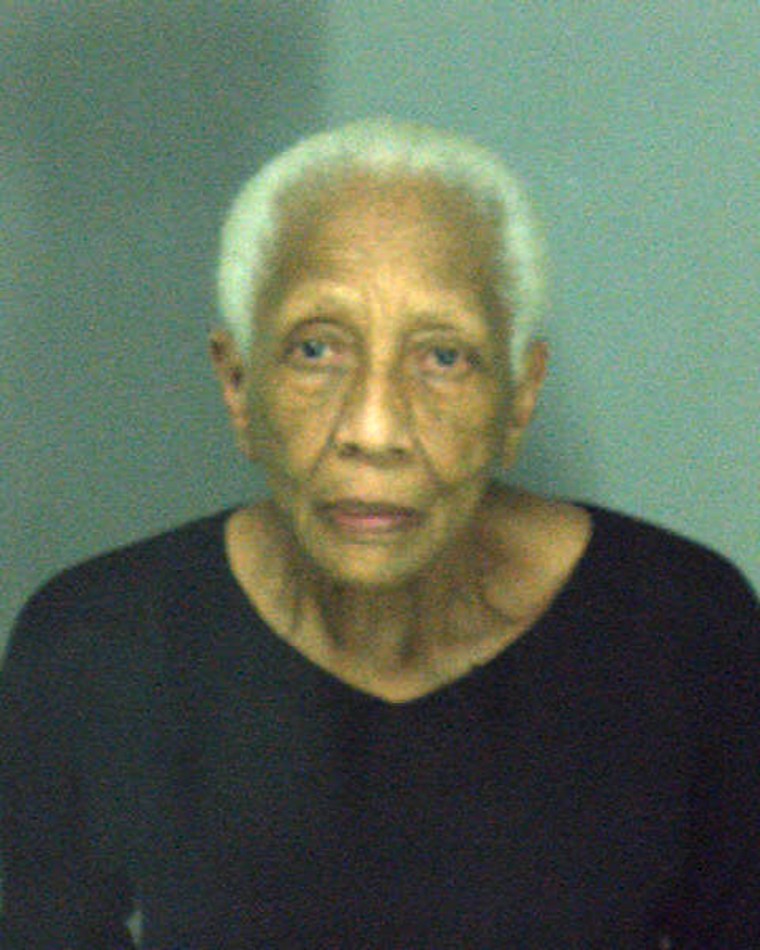 The bust comes a year after she was arrested at another Atlanta mall and charged with stealing $690 Christian Dior earrings from a Saks Fifth Avenue store.
Charges in that case are still pending, and there is also a warrant out for her arrest in connection with a July 2015 theft of a diamond engagement ring from a store in Charlotte.
Payne was being held at the DeKalb County Jail. Her lawyer in the 2015 case said he is not representing her in the new arrest. An ex-roommate of Payne was "devastated" to hear about the new charges.
"I have no idea why she would go out and do this," said Sonjia Williams, who took in Payne for a year. "She knows better."
Williams told NBC News that she believed Payne was starting a new chapter in her life. She had just moved to her own apartment — Williams bought her pots and pans for Christmas — and was hoping for a book deal.
"I pray that she's released, because she's not well and I just know that she doesn't belong there," Williams said.
If Payne is released, Williams said she knows just what she's going to do. "I'm going to take her to church," she said.
In past interviews, Payne has played coy about her crimes and what she has said is more than 20 arrests. She will call herself a thief in one breath and then deny stealing in the next.
"I don't dictate what happens when I walk in the store. The people in charge dictate what happens with me when I walk in the store," Payne told the Associated Press earlier this year.
"I don't tell a person in the store I want to see something that costs $10,000. They make those decisions based on how I present myself and how I look."
She added, "I've never, ever walked out of a jewelry store with a piece of stolen merchandise in my purse, in my pocket. Never. I've never, ever concealed. Never."
Dunwoody police say Payne had the diamond necklace in her back pocket when she tried to exit the Von Maur store on Tuesday evening.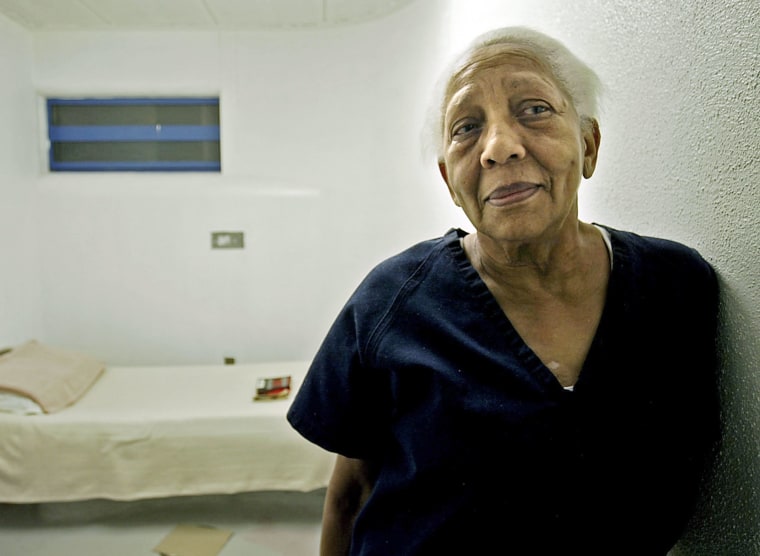 Matthew Pond, co-director and co-producer of the documentary "The Life and Crimes of Doris Payne," said he was sad but not surprised to hear of his former subject's latest run-in with the law.
"The documentary we made about her focused on a crime she was accused of in San Diego and during her sentencing, as sad as he was to have to send her to prison, the judge said, 'She's the Terminator. She won't stop,'" Pond said.
"And now I'm thinking of her, 86 years old and arrested again, and I'm thinking he was right. She won't stop."
Pond said he thinks Payne sees jewelry stores as a paycheck and a challenge.
"She's an adventure-seeker and she gets bored easily and she loves the attention," he said. "She likes playing the part and getting into the role. She's a bit of an actress.
"She's a very morally ambiguous person," Pond added. "In some ways she reminds me of the character in 'Breaking Bad,' Walter White, who started off doing bad things for a good reason and then got enamored with the thrill of it."