President Donald Trump may have been out of town, but one plucky protester was keeping an eye on the White House.
A giant inflatable chicken bearing the unmistakable hairstyle of the commander in chief transfixed tourists and television cameras in the nation's capital Wednesday afternoon.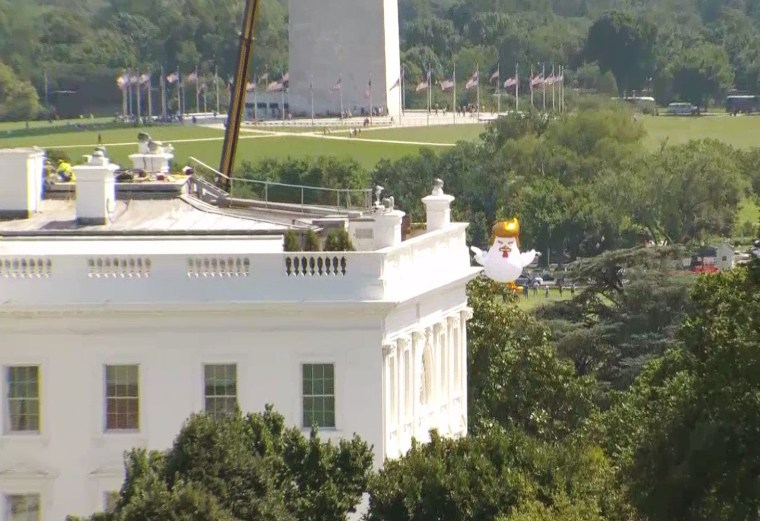 Twitter users quickly posted dozens of images of the irate-looking fowl with a golden pompadour seemingly glaring down at the White House from a nearby green space known as the Ellipse. The chicken even appeared clearly in the background of a major news network's live interview.
The Trump chicken balloon has appeared in Washington before, most recently before a protest in April to pressure Trump into releasing his tax returns. It even has its own Twitter account: @TaxMarchChicken.
"He's too afraid to release his tax returns, too afraid to stand up to Vladimir Putin and playing chicken with North Korea," the balloon's owner, Taran Singh Brar, told USA Today referring to Trump.