An Instagram influencer was sentenced to five years in prison Thursday for using stolen identities to secure more than $1 million in pandemic-related loans — finances she used to flaunt her lavish lifestyle on social media, federal prosecutors said.
Danielle Miller, 32, who has more than 34,000 followers on Instagram, used the stolen identities of more than 10 people to obtain pandemic-relief loans, the U.S. Attorney's Office for Massachusetts said in a statement.
She used the money from the fraudulently obtained loans to live a high-society lifestyle that included chartering a private jet and renting a luxury apartment, the statement said.
A federal judge sentenced Miller, of Miami, to five years in prison and three years of supervised release, prosecutors said. She was also ordered to pay restitution to be determined later.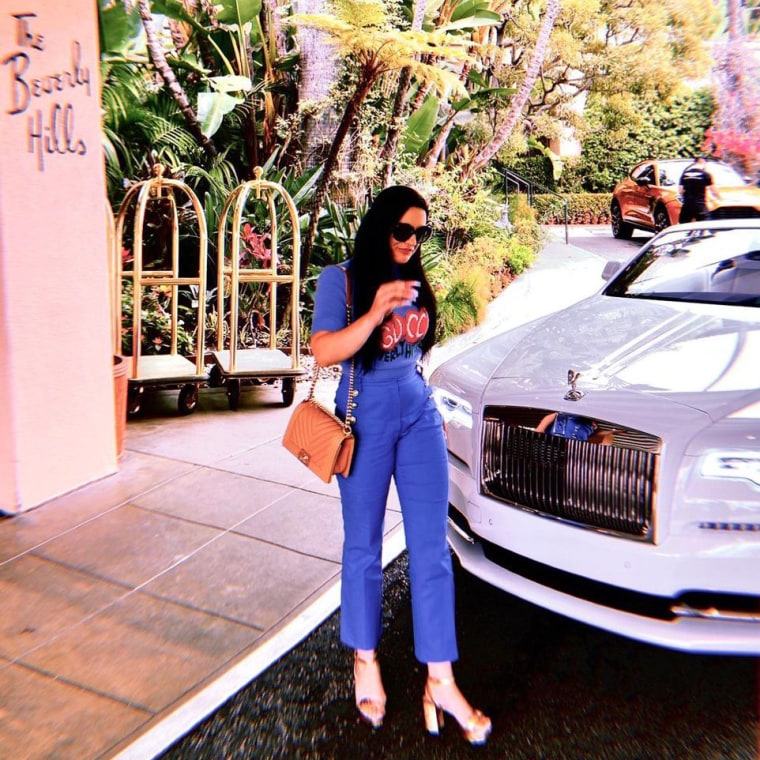 In March, she pleaded guilty to three counts of wire fraud and two counts of aggravated identity theft.
Attorney Mitchell C. Elman, who represents Miller, said in an emailed statement Thursday: "Ms. Miller has accepted responsibility for her actions and has expressed her remorse to the Court, the Government and the victims affected."
Acting U.S. Attorney Joshua S. Levy of the District of Massachusetts said in a statement that Miller used the ill-gotten funds to bolster her social media presence.
"Today's sentencing should make it crystal clear that curating a high-society social media presence on the backs of hardworking taxpayers is a path to prison, not fleeting fame," he said.
"Ms. Miller isn't an influencer, she is a convicted felon. She stole the identities of innocent people to steal over $1.2 million in pandemic-relief loans that should have gone to people in need," Levy added.
From July 2021 to May 2021, Miller "devised and executed a scheme" to obtain pandemic loans from the federal government, prosecutors said. The loans included funds from the Economic Injury Disaster Loan program, through the Small Business Administration, and Pandemic Unemployment Assistance, prosecutors said.
In the scheme, prosecutors said, Miller also used fake business names to apply for and secure the federal loans. In addition, she had counterfeit driver's licenses with the victims' names but her photograph.
On her Instagram account, Miller publicized a luxurious lifestyle, including posts from posh hotels in California expensed using a bank account from one of the victims whose identity was stolen, prosecutors said.
Miller also used a counterfeit driver's license in the name of a Massachusetts victim to secure a private jet charter flight from Florida to California. In another instance, prosecutors said, Miller used the identity of another victim to rent a luxury apartment in Florida.
In a New York Magazine story last year about her privileged upbringing in Manhattan and her troubled life, Miller said she is a "con artist."
"Honestly, I more so consider myself a con artist than anything," she said. "You know how they have that saying that you can sell ice to an Eskimo? If there's something that I want, I'm getting it."