U.S. intelligence officials believe the risk of Islamic terrorists using the refugee crisis to infiltrate the U.S. and carry out a terrorist attack is low, but the chance of it happening in Western Europe is high.
The problem lies in the scale of the European migration and gaps in biometric technology in Mediterranean border areas. Few of those points are equipped with real-time fingerprint scanners, causing delays in identification of possible terrorists through prints, according to intelligence briefings reviewed by NBC News.
Mobile fingerprint technology linked to central databases — used by the Coast Guard to identify illegal migrants at sea since 2006 — is now being sold or given to Mediterranean countries coping with the crush of refugees.
The Department of Homeland Security and the State Department have hardware and software — such as the PISCES system — to help foreign countries screen and target terrorists and foreign fighters.
Intelligence officials are using a system called the Forced Migration Analysis Tool to track the movements of refugees and identify security concerns. They are particularly worried about the flow into four countries: Turkey, Bulgaria, Greece and Italy.
Some 380,000 migrants have arrived in Europe this year, double the number in 2014; Germany alone will see its population of 80 million increase by 1 percent because of the influx.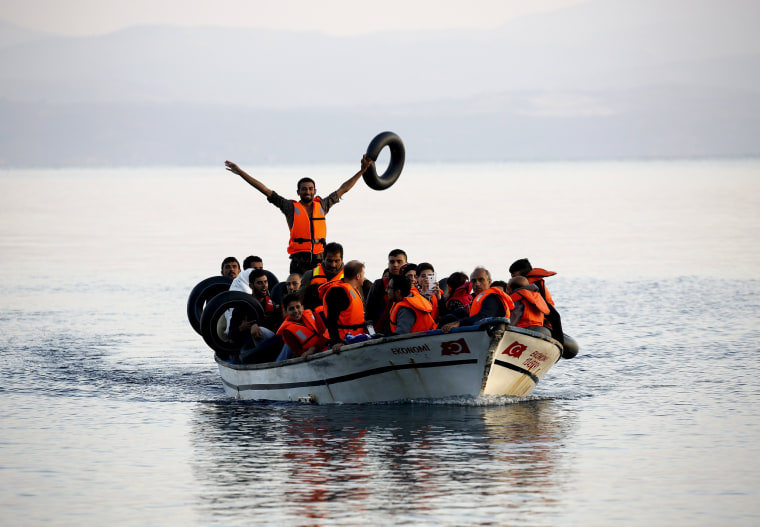 Of the Syrians pouring into Europe, 70 percent are young men ages 15 to 30, an added challenge for officials looking at that demographic for possible terrorists who might try to exploit the migrant flow.
Intelligence briefings note that the threat in Europe was known well before the attacks in Paris last week.
In February, the European Union's border control agency, Frontex, reported that extremists were being smuggled in on those routes and In April, ISIS boasted it was loading migrant boats with its operatives.
In May, a Moroccan man who traveled to Italy in a migrant boat was arrested for helping mount the deadly ISIS-linked attack on Tunisia's Bardo Museum. Months later, Bulgaria detained five men who posed as refugees in an attempt to cross the border and had ISIS propaganda, including decapitation videos, on their phones.
Not cited in the briefings was a newer incident in which five Syrians holding bogus Greek passports were nabbed in Honduras, allegedly on their way to the United States. Honduran authorities said they don't believe the men had any connection to terrorism and were just seeking to emigrate.