The acting head of the Transportation Security Administration was reassigned Monday after an internal investigation by the Department of Homeland Security found security failures at dozens of the nation's busiest airports. The breaches allowed undercover investigators to smuggle weapons, fake explosives and other contraband through numerous checkpoints.
Melvin Carraway, an 11-year veteran of the TSA who became acting administrator in January, was immediately reassigned to a DHS program coordinating with local law enforcement agencies, DHS Secretary Jeh Johnson said Monday night. Coast Guard Vice Adm. Pete Neffenger's nomination to be permanent administrator is awaiting Senate confirmation.
Upon learning the initial findings of the Office of Inspector General's report, Johnson immediately directed TSA to implement a series of other actions, several of which are now in place, agency officials said.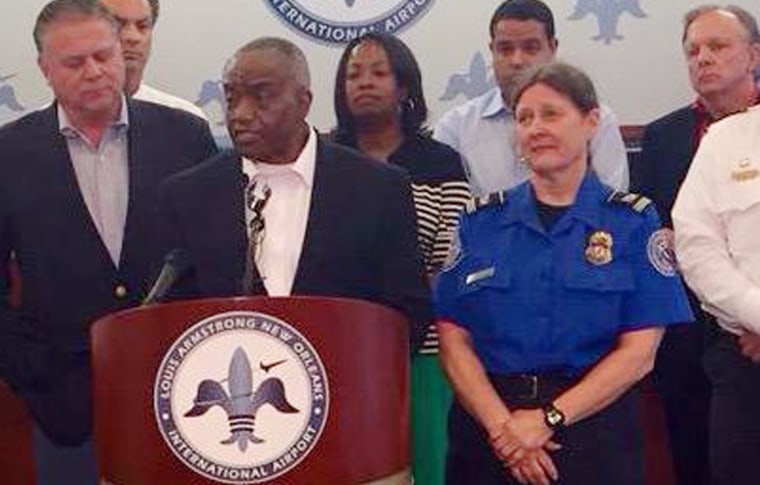 In one case, an alarm sounded, but even during a pat-down, the screening officer failed to detect a fake plastic explosive taped to an undercover agent's back. In all, so-called "Red Teams" of Homeland Security agents posing as passengers were able get weapons past TSA agents in 67 out of 70 tests — a 95 percent failure rate, according to agency officials.
"The numbers in these reports never look good out of context, but they are a critical element in the continual evolution of our aviation security," Homeland Security officials said in a statement.
Related: More Airports Security Badges Missing as Pols Demand Answers
This isn't the first time TSA officers have failed to detect fake terrorists and their weapons. "Red Teams" have been probing TSA checkpoints for 13 years, oftentimes successfully getting weapons past airport screeners.
However, this time, TSA agents failed to detect almost every single test bomb and gun, aviation experts said.
"It's disturbing news. The question is how we can best mitigate that vulnerability in a way that doesn't prohibit the free movement of people and goods," John Pistole, a former TSA administrator, told NBC News. "That's just something that there's no perfect answer for."
Meanwhile, terrorism experts stress that the threat levels remain high.
"There's a continuing drumbeat of interests by terrorist groups, whether al-Qaeda or al-Qaeda affiliates, to try to bring down a Western — especially a U.S.-bound — aircraft," Pistole said.