The missing persons search for two Wisconsin brothers has now shifted to an investigation into their possible deaths, authorities said Friday.
A suspect was taken into custody in connection with the disappearance of Justin and Nick Diemel, 24 and 35, respectively, who never made it home from a Missouri business trip, the Clinton County Sheriff's Office said. Officials declined to identify the suspect or release information on any possible charges.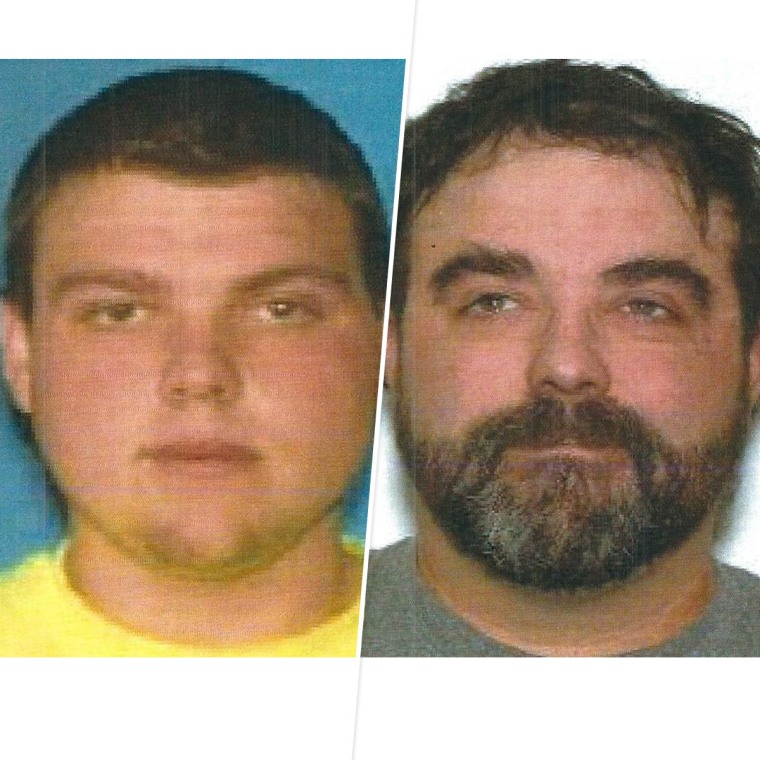 "It has changed from a missing persons case into a death investigation," Clinton County Sheriff Larry Fish said. "We don't have any further comments at this time."
The two brothers, who own Diemel Livestock in northeast Wisconsin, were supposed to come home Sunday but didn't make their scheduled flight.
Their rental truck was found in a commuter parking lot in Holt, about 30 miles northeast of the Kansas City International Airport, on Monday with no sign of the two men, authorities said.
Family members in Wisconsin expressed shock about the brothers' disappearance.
"I have no clue what's going on," their mother, Pam, told WGBA, an NBC affiliate in Green Bay, Wisconsin.
"I can't even believe that something like this can happen. You go on a business trip and you're coming back with the person you met with. They didn't make their flight. They found the abandoned truck on the side of the road with their carry-ons and that was it."