PORT WENTWORTH, Ga. — As military investigators seek the cause of the crash of an aging WC-130 cargo plane, the families of nine Puerto Rican airmen grieved Thursday over the deaths of an experienced crew killed amid the wreckage scattered across a Georgia highway.
There were no survivors when the WC-130 Hercules transport plunged to the ground near Savannah, Georgia, missing motorists and buildings, on Wednesday. The plane was long a part of the fleet of Puerto Rico's Air National Guard and had rescued and resupplied U.S. citizens after last year's hurricanes. Wednesday's flight was supposed to have been its final one.
The huge military plane was being flown into retirement in Arizona, reducing Puerto Rico's National Guard fleet to five similar planes, two of which need maintenance and aren't being used, Adjutant Gen. Isabelo Rivera said. He initially said the aircraft was more than 60 years old but authorities later said its age was closer to 40 years.
"The planes that we have in Puerto Rico — it's not news today that they are the oldest planes on inventory" among all National Guard planes nationwide, and Puerto Rico often faces delays in getting spare parts shipped to the island, he said.
Col. Pete Boone, vice commander of the Savannah-based 165th Airlift Wing of the Georgia Air National Guard, said at a news conference on Thursday that the plane had been in Savannah for "routine maintenance" and crashed after taking off for Arizona.
Boone also said the U.S. military has launched its investigation into the crash, and investigators will "use every resource at our disposal to identify a cause."
Boone said he didn't know if the flight crew made a distress call to air traffic control before the crash. He said a military mortuary assistance team arrived overnight, but he didn't know if all the bodies had been recovered.
The Puerto Rico National Guard released the names of the nine victims on Thursday: Maj. José R. Román Rosado, pilot; Maj. Carlos Pérez Serra, navigator; 1st Lt. David Albandoz, co-pilot; Senior Master Sgt. Jan Paravisini, mechanic; Master Sgt. Jean Audriffred; Master Sgt. Mario Braña, flight engineer; Master Sgt. Víctor Colón; Master Sgt. Eric Circuns, loadmaster; and Senior Airman Roberto Espada.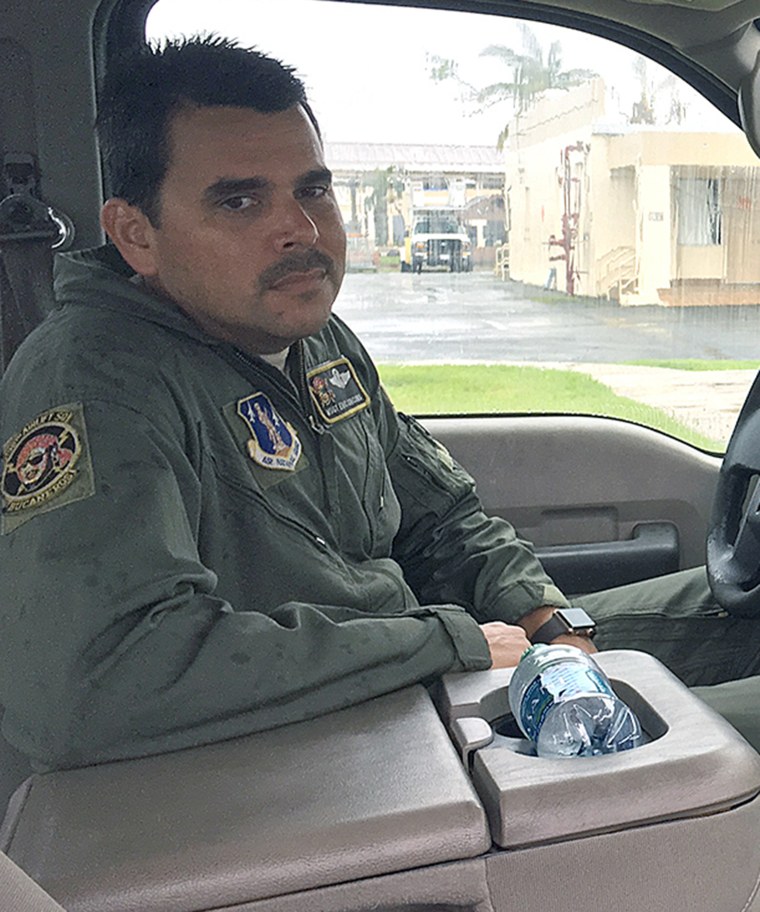 Román, the pilot, hailed from the coastal town of Manati along Puerto Rico's north coast. The mayor of that town, Jose Sanchez, told The Associated Press that Román had two sons and that his wife is five months pregnant with a girl.
"The town is in mourning," Sanchez said. "My condolences to all Puerto Rican families."
Carlos Narvaez, a newspaper sports editor who was Román's close childhood friend, told the AP that Román was nicknamed "Rotor" because he loved all things with a motor that go fast. He said Román was president of his high school class and worked at a company that manufactured aluminum windows before joining the National Guard in the mid-2000s.
In December, Narvaez said, Román raised concerns about the age of the planes they were using.
"He told me, 'We're using the oldest planes of the entire United States of America.'"
"He told me, 'We're using the oldest planes of the entire United States of America,' " Narvaez recalled.
The plane dropped out of the sky onto Georgia's Highway 21 moments after taking off from Savannah-Hilton Head International Airport. Rivera said the plane last received maintenance at the military base in Savannah in April.
All nine crew members had helped with hurricane recovery efforts as part of the 198th Fighter Squadron, nicknamed the Bucaneros, which flies out of Base Muñiz in the northern coastal city of Carolina, Rivera said. The squadron used the plane to rescue Americans from the British Virgin Islands after Hurricane Irma, and later supplied food and water to Puerto Ricans desperate for help after Hurricane Maria.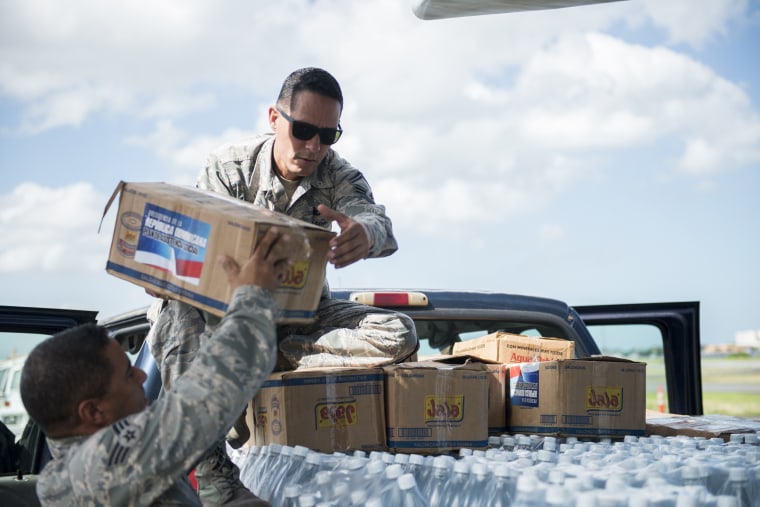 "The National Guard is an extended family," Rivera said as doctors, psychologists and chaplains gathered to meet with the victims' relatives.
The huge plane came down so hard that the only part still intact was its tail section, said Chris Hanks, a spokesman for the Savannah Professional Firefighters Association. The fuselage appeared to have struck the median, and pieces of its wings, which spanned 132 feet, were scattered across lanes in both directions.
The debris field stretched 600 feet in diameter, Effingham County Sheriff's spokeswoman Gena Bilbo said.
"It miraculously did not hit any cars, any homes," she said.
Puerto Rico Gov. Ricardo Rosselló Nevares declared nine days of mourning following the deaths of the nine crew members. In a tweet, he said, "Our prayers are with the families of the Puerto Rican crew."
Motorist Mark Jones told The Savannah Morning News that he saw the plane hit the road right in front of him, and explode in a huge fireball.
"It didn't look like it nosedived, but it almost looked like it stalled and just went almost flat right there in the middle of the highway," Jones said.
"I'm still shook up and shaking. My stomach is in knots because I know they're people just like me. I wasn't that far from it and I could have just kept going and it would have been me and we wouldn't be talking right now," Jones said.