A gas leak suspected of killing an American family in Mexico is believed to have come from the boiler in their vacation rental, a Mexican official said Monday.
Kevin and Amy Sharp and children Sterling, 12, and Adrianna, 7, were found dead on Friday at the Tulum condominium where they were staying.
Over the weekend, Mexican authorities said the family was killed by "asphyxia by inhalation of toxic gases," although they didn't say what type of gas had killed them and had not identified the source.
On Monday, Miguel Angel Pech, state attorney for the Yucatan Peninsula state of Quintana Roo, told Mexican talk radio network Radio Formula that authorities were eyeing the boiler as the cause of the leak.
A "high charge" of gas was escaping from the boiler, Pech said, adding that that was possibly due to a lack of maintenance or just overuse. Authorities are still running tests to confirm what the gas in the resort condo was, and whether the boiler leak was indeed the cause of death.
"All the indications are that a gas leak was the cause of the death of four members of a family in Bahía Príncipe de Tulum, Quintana Roo, and installations are already being investigated to determine what happened and who is responsible," Pech said in Spanish.
The Sharps, who lived in Creston, southwest of Des Moines, arrived to Mexico's Yucatán Peninsula on March 15, according to Amy Sharp's mother, Beth Fry.
She told "Today" that the last time she heard from her daughter was in a text that same day confirming that the family was safely at the condo.
"They just thought it was the best place in the world to be," Fry said Monday.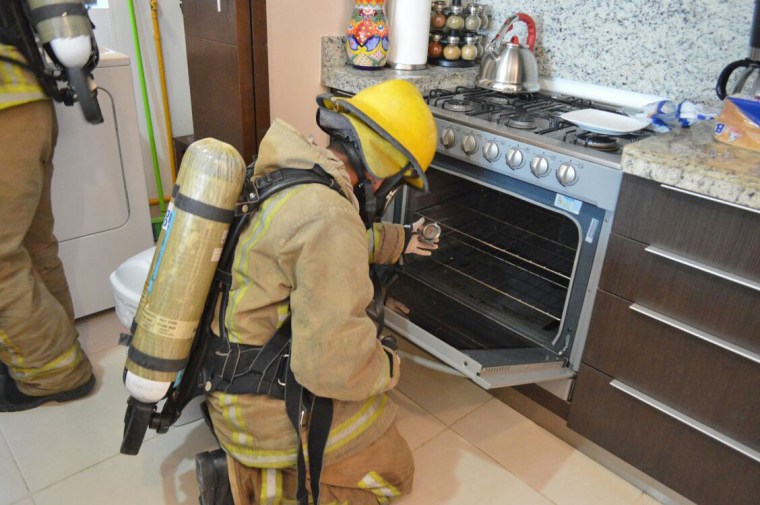 The family was reported missing by relatives in their hometown after they didn't return from their trip, prompting Mexican officials to do a welfare check on Friday. By the time they were discovered, the family appeared to have been dead for 36 to 48 hours, the state attorney general's office in Quintana Roo said.
Their deaths stunned family and friends and stumped investigators, who quickly ruled out suicide or foul play based on a lack of "evidence of anything being disturbed inside the room," the attorney general's office said.
Authorities did not immediately release any additional information about whether the condo was equipped with proper gas detectors or alarms.
The condo was rented through Vacation Rentals By Owner, or VRBO, according to HomeAway, the parent company of VRBO.
The homeowners' association for the resort, Tao, said the condo was sold to an unidentified private owner in 2013 who was responsible for its maintenance. HomeAway said that as a marketplace for vacation rentals, it does not actively manage properties, and had no part in managing this condo.
"Our most heartfelt condolences go out to the loved ones of the Sharp family for their tragic loss. We are monitoring this devastating situation closely and have removed the property from our site for any future bookings while we wait for more details," HomeAway said in a statement.