An Iowa man who called the police in April saying he had found his wife unresponsive in their home has now been charged in her murder.
Authorities allege in a criminal complaint that Roy Carl Browning Jr., 67, killed his wife, JoEllen Browning, 65, on April 5 after she began asking questions about their finances. He was arrested on Monday and charged with first-degree murder.
JoEllen was found dead on a bedroom floor of the couple's Iowa City home on April 5. An autopsy found that she had been stabbed multiple times, and her death was ruled a homicide. Detectives did not find signs of forced entry into the home, according to the complaint.
Blood was found outside the master bedroom, in the shower and under JoEllen's fingernail, prosecutors said. Roy Browning's DNA was also allegedly found under his wife's nail.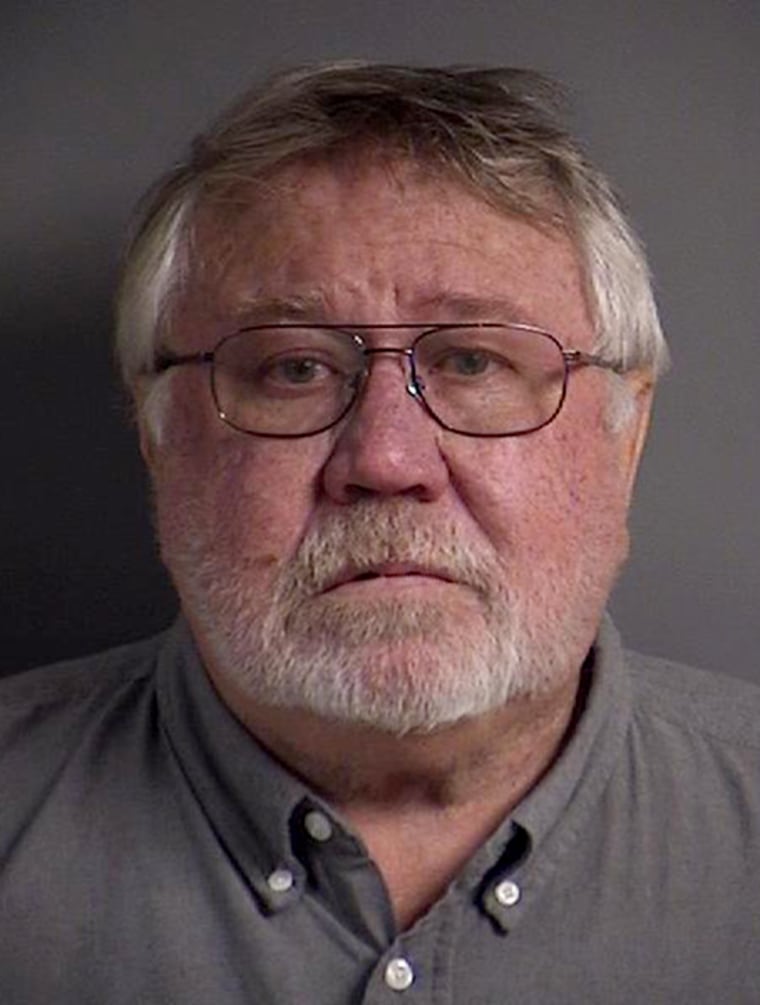 During the investigation, detectives found printouts of the couple's bank records at the home and identified "numerous discrepancies" in the accounts.
According to the complaint, one printout stated that an account had a balance of more than $97,000 in December 2018, but when authorities reviewed the account for that time period the balance was less than $90.
Roy and JoEllen Browning had been married for 42 years, The Associated Press reported. She was a senior-level finance executive for University of Iowa Health Care, where she had worked for decades, according to NBC affiliate KWWL in Waterloo, Iowa.
Prosecutors said JoEllen had a retirement account and insurance policy worth more than $2 million.
"In reviewing finances, records show that JoEllen Browning was financially stable and Roy Browning did not have a revenue source," the criminal complaint states.
Investigators also found that days before her death, JoEllen emailed her husband asking him about discrepancies in their finances. The complaint states that JoEllen asked Roy Browning to contact their financial advisor and also informed him of a meeting she scheduled for April 5 with their bank.
Prosecutors said the bank representative was "prepared to tell JoEllen at this meeting that one of their savings accounts was depleted and Roy had taken out loans of which JoEllen was not aware," the complaint states.
The representative was also going to tell JoEllen that an account she "thought was active never actually existed."
The day before the meeting was scheduled to take place, prosecutors allege that Roy Browning went to a paint supply store and purchased rubber gloves and towels.
Following JoEllen's death, Roy Browning allegedly used his wife's credit card to make a $17,000 payment and then continued to use her card.
Online jail records show that Roy Browning is being held on $5 million cash bond. According to KWWL, he is due in court on Nov. 8.