An Iowa lawmaker is pushing bill to promote to what he calls "partisan balance" on college campuses — and which critics call a cap on Democratic college professors at state universities.
State Sen. Mark Chelgren, a Republican, claims his own experiences with "liberal professors" prompted him to put forward a plan to impose a hiring freeze until the number of registered Republicans and Democrats on university faculties are within 10 percent of each other.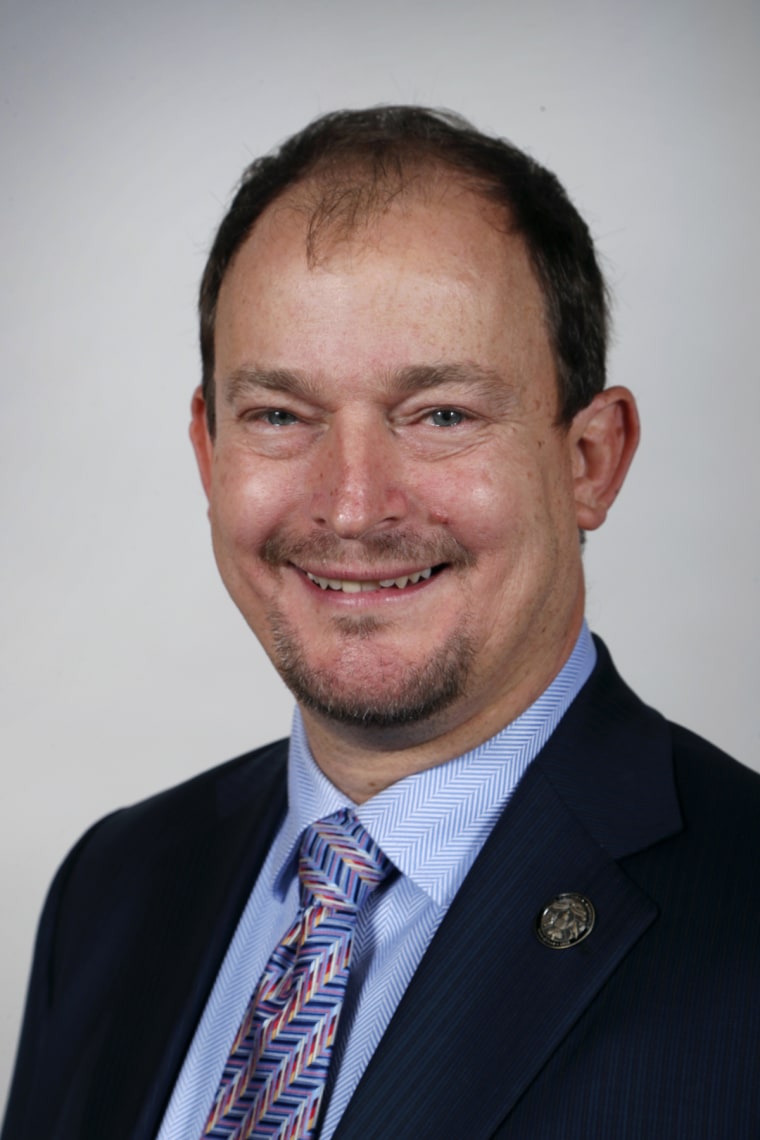 Chelgren said Senate File 228, which critics say is unlikely to go anywhere, will be a boon to conservative students on campuses in Iowa and across the country.
"I'm pretty confident that any student that goes to any university anywhere in the United States of America has experienced intimidation for their conservative political views," he said. "I have personal experience with it. And I have heard from dozens of individuals who say they were too intimidated to say they supported Donald Trump or express a conservative viewpoint."
Chelgren insisted his aim was not to pave the way for more Republican professors but to "make sure we have a diversity of opinions on campuses."
"I believe strongly there should be open dialogue from both directions," he said.
Asked what difference it would make if, for example, a math professor were a Democrat or Republican, Chelgren responded: "If I knew a logics professor was a liberal, I would questions whether I should take that class."
Critics like the ACLU of Iowa said Chelgren is trying to impose a political litmus test on new hires for the state's university system.
"This bill, SF 288, mandates that decisions about whether to hire faculty be made not on the basis of who is best qualified for the position, but instead, on a candidate's political party affiliation," ACLU legal director Rita Bettis said. "It specifically exempts those who have declared no party. In that way, it infringes not only on the academic freedom and free speech of faculty members, it also limits their core political rights by making employment contingent on either having the 'right' political party or having no political party."
It's no secret that liberals tend to dominate on the faculties. A 2006 study found that just 14 percent of professors identify as Republicans.
But Neil Gross, one of the authors of that study, wrote just this month in the Los Angeles Times that "just because most professors are liberal doesn't mean the average student is being force-fed liberal ideology."
"In interviews I conducted with professors, I found that a large number teach on highly technical subjects were it would be downright weird to let politics enter the classroom," Gross wrote. "As one engineering professor put it when asked how politics factored into his work, 'a chunk of metal doesn't have politics.'"
Cary Covington, a political science professor at the University of Iowa, said what Chelgren is proposing is "not a serious attempt at legislating." Instead, it's a move designed to improve the lawmaker's standing with far-right Republicans.
"This is what we would call position taking to enhance a political career, to do things to attract attention outside your district," he said.
Covington likened it to the so-called "suck it up, buttercup bill" that another Republican Iowa lawmaker, State Rep. Bobby Kaufmann, vowed to introduce after Trump won the election. His bill took aim at state universities that offered grief counseling to students anguished that Hillary Clinton lost.
"Neither of these bills are going anywhere, but it is a good way to build a name brand," said Covington. "And that is what this state senator is trying to do, establish himself as a certain kind of politicians with a certain stance on certain issues."
Chelgren has a history in Iowa of courting controversy. Since his election in 2010, Chelgren has taken heat for likening state-funded preschool to Nazi indoctrination, calling for the executions of illegal aliens who commit felonies, and for backing legislation that would require teachers to carry guns in schools.
Before wading into politics, the married father of four who represents blue collar Ottumwa, Iowa, was best known as "Chickenman," a fun-loving party animal who would often take part in an annual bike ride across the state wearing just a hat with a little beak on the bill.
Chelgren would also park a van full of beer kegs along the route of the RAGBRAI (the Des Moines Register's Annual Great Bicycle Ride Across Iowa) and dispense suds to thirsty riders.