A New York jury is deliberating the fate of a Turkish banker in a sanctions-busting trial full of political intrigue and international tension.
Hakan Atilla, 47, faces decades in federal prison if convicted of conspiracy to evade U.S. sanctions against Iran and conspiracy to commit bank fraud. He and other co-defendants still in Turkey are accused of taking part in an elaborate scheme to secretly move billions in Iranian money through American banks using phantom gold and food sales and shoeboxes full of bribe cash.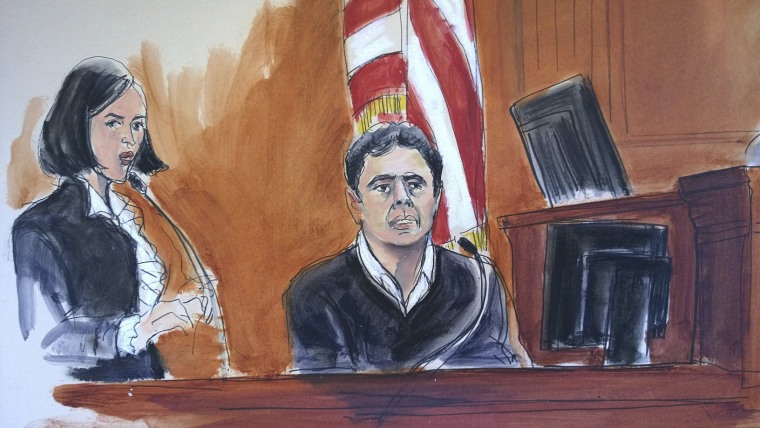 During summations, prosecutors and defense lawyers presented dueling portraits of Atilla — and of the star government witness, Reza Zarrab, a flashy gold trader who was the central figure in the scheme but cut a deal with U.S. authorities.
Atilla's lawyers claim he is a mild-mannered middle manager who knew nothing about the illegalities of the Iranian operation and is being used as a "get out of jail free" card by Zarrab.
"Hakan Atilla is a blameless pawn, collateral damage in a story that belongs in 'The Twilight Zone,' not an American courtroom," defense attorney Victor Rocco told the jury before it got the case Wednesday morning.
"If you believe Reza Zarrab, then Mr. Atilla is guilty. The question is: Should you believe Reza Zarrab?" Rocco added.
"Mr. International Incident wants you to believe he's just another Who from Whoville."
Zarrab, who is married to a Turkish pop star, freely admitted on the stand that he paid $50 million in bribes to a government minister, that he pocketed $150 million in profits and that he even bribed a Manhattan jail guard for access to a cellphone and alcohol.
Prosecutors told the jurors that Zarrab's admissions are evidence that he is telling the truth, as required by his cooperation deal, and that his claim that Atilla helped design the money-laundering plan is believable despite his checkered past.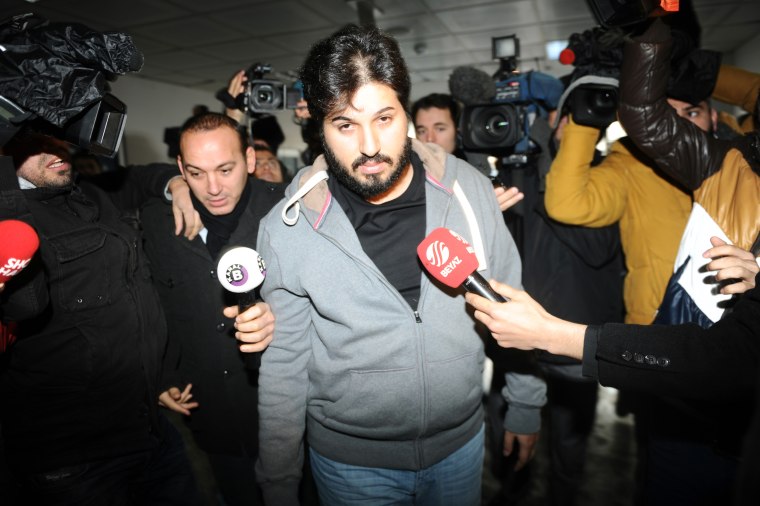 They described Atilla, a deputy general manager, as one of the most important executives at Halkbank, tapped to meet with U.S. Treasury Department officials who warned him about sanctions violations. The fact that he never received a penny from Zarrab did not mean he is innocent, they said.
"Being bribed is not a membership card to the Iranian sanctions club," said Assistant U.S. Attorney Sidhardha Kamaraju.
Kamaraju said that when Atilla was arrested by the FBI he told the agents it would create a diplomatic crisis. But during the trial, he was portrayed as a humble functionary.
"Mr. International Incident wants you to believe he's just another Who from Whoville," Kamaraju told jurors, his voice dripping with sarcasm.
The prosecution of Atilla has enraged Turkish President Recep Erdogan, who was implicated in the sanctions-busting by Zarrab. His government claims the U.S. is trying to weaken his regime and is doing the bidding of a political rival, cleric Fethullah Gulen, who lives in the U.S.
Special Counsel Robert Mueller has looked into whether Mike Flynn, before his abbreviated appointment as national security adviser, was offered a bribe by Turkish officials to get Gulen returned to Turkey and scuttle the sanctions case. Flynn's lawyers have denied those allegations.
Although Flynn's name did not come up during the trial that has been unfolding in Manhattan federal court since late November, Zarrab did testify that two of his attorneys, Rudolph Giuliani and former Attorney General Michael Mukasey, flew to Turkey and tried to broker a prisoner swap to get him out of jail.