Mona Zabihian, an Iranian American, attempted to return to Washington state from Canada late Saturday after attending a concert — a trip she said she makes several times a year with no issues. This time was different, Zabihian said, as she and dozens of others were questioned and held for hours.
"We went inside, we saw a bunch of other Iranians, pregnant woman, children. I saw one of my friends from Seattle," she told NBC News.
Immigration authorities asked her about her social media accounts and the last time she had been to Iran.
"They asked if I was in the military or had anything to do with guns," she said, adding, "We were there from 11 p.m. to 4 a.m. on Sunday."
Zabihian's account comes as other Iranians, Iranian Americans and advocates claimed they were held and questioned by immigration authorities amid tensions between the U.S. and Iran following the high-profile killing of Gen. Qassem Soleimani last week.
Iran and its allies have vowed to retaliate for the general's death, and Trump has since escalated his language in response.
The Washington state chapter of the Council on American-Islamic Relations (CAIR) said Sunday that dozens of Iranians and Iranian Americans were detained, questioned about their political views and had their passports confiscated upon returning to the U.S. through Blaine, Washington, from the concert in Canada on Saturday.
CAIR said more than 60 people were questioned at length at the Peace Arch Border Crossing.
Zabihian claimed that one agent said, "You guys are all U.S. citizens, you should not have to go through this."
"He mentioned that this was not a nationwide order. It was only a Washington border order," she said.
Kiara Vaziri, an Iranian American, said she and her family were also traveling back to Washington from Canada on Saturday when they were held for questioning "without explanation."
She said authorities took her passport and car keys and she and her family were questioned and made to wait for four hours.
"Some people got their phones taken away and were told to give their iPhone, Facebook, and Instagram passwords," she said.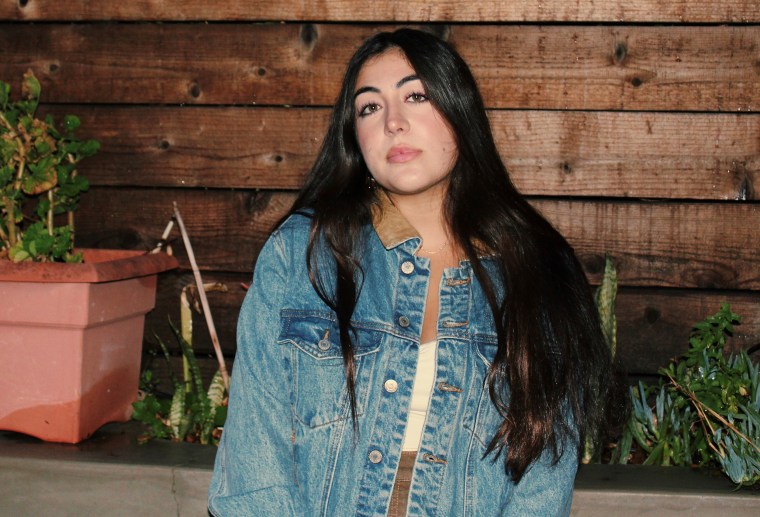 She and her brother, who have never been to Iran, were asked only three questions, Vaziri said, but her parents were asked a series of questions about their backgrounds, including, about "high school, their parents, their siblings, if they ever served in the military, when they last traveled to Iran, if they had any clan/militia affiliation, and more."
"We walked in thinking it was just a 'random' search as a formality, being that it hadn't been the first time we were chosen for 'random' secondary screening at airports and what not," she said. "Once we got inside, we realized that it was not only full of minorities, but Iranians."
After the National Iranian American Council filed a formal complaint with the Department of Homeland Security about the incident, the department's Office for Civil Rights and Civil Liberties said it was investigating secondary screenings of Iranian Americans at the border crossing.
Meanwhile, the American Civil Liberties Union said it was monitoring the reports of increased screenings.
"The common thread here is that a large number of U.S. citizens and legal permanent residents were subject to very disturbing treatment based apparently on their Iranian heritage," Hina Shamsi, director of the ACLU's national security project, said.
"We have repeatedly seen people subjected to invasive questioning and sometimes prolonged detention based on national origin or perceived religion," she said.
Customs and Border Protection said in a statement that social media posts claiming the agency had issued any kind of national directive to detain Iranian American and "refusing their entry into the U.S. because of their country of origin are false."
"Based on the current threat environment, CBP is operating with an enhanced posture" at its border crossings to safeguard national security and protect the American people "while simultaneously protecting the civil rights and liberties of everyone," the agency said in a statement.
CBP said wait times at the border crossing in Blaine, where the concertgoers were alleged to have been detained, increased to four hours for some people because of reduced staffing and increased traffic.
CBP did not immediately respond to requests for further comment on the accounts of people being detained and questioned.
But other Iranian Americans reported being questioned upon their return to the U.S.
A Bay Area businessman, who asked not to be named over privacy concerns, said he was questioned by CBP agents in Calgary on Friday afternoon as he was attempting to fly back to the U.S. after a week of skiing with his family.
The man, who said he has been a U.S. citizen for more than 30 years, and is enrolled in CBP's Global Entry Program said the automated kiosk referred him for secondary screening where one agent asked him if he had ever served in the Iranian military even though he said he had not been to Iran since 1978. The man said he has not been asked questions like this since right after the terror attacks of Sept. 11, 2001.
"I don't hold a second passport. When I came here, this became my country. I have no love for the regime in Iran," he said.
A spokesperson for CBP told NBC New that there have not been any changes to the Global Entry system targeting Iranian Americans.
John Ghazvinian, interim director of the Middle East Center at the University of Pennsylvania, said he was briefly questioned in a secondary room after flying back from Egypt and landing at John F. Kennedy International Airport in New York on Sunday.
Ghazvinian, an Iranian American and a U.S. citizen, said he was called into a secondary room and asked about his thoughts about the situation in the Middle East.
"I said something like I don't see how that question is exactly relevant to what's going on," he said.
Ghazvinian said it was the first time he had ever had such a secondary screening and the first time he was asked about his political views at the airport.
"I've traveled a lot internationally," he said, adding that he's been questioned about his travels to Iran, but added, "this is a little different."