The IRS will recognize same-sex marriages for tax purposes nationwide — even if they took place in any of the states that still haven't legalized them — the U.S. Treasury said Wednesday.
The Treasury's announcement of proposed regulations to "interpret the terms 'husband' and 'wife' to include same-sex spouses" essentially formalizes the inevitable after the Supreme Court's landmark ruling in June legalizing same-sex marriages.
Related: Supreme Court Rules Same-Sex Marriage Legal Nationwide
Before the court handed down its decision, 13 states — most of them in the Deep South — maintained laws prohibiting same-sex weddings. IRS regulations already allowed the agency to accept returns from same-sex couples identifying themselves as married, but only from the 37 states and other U.S. territories that had legalized the unions.
The new regulations make it clear that the IRS doesn't care what your state government thinks — if you call yourself married, you're married, as long as "that marriage is recognized by any state, possession, or territory of the United States."
"These regulations provide additional clarity on how the federal government will treat same-sex couples for tax purposes in light of the Supreme Court's historic decision on same-sex marriage," Treasury Secretary Jack Lew said in a statement.
Related: Same-Sex Couples to Receive Federal Marriage Benefits
The Treasury said the new rules will apply to any federal tax provision in which marriage is a factor — including filing status, personal and dependency exemptions and standard deductions.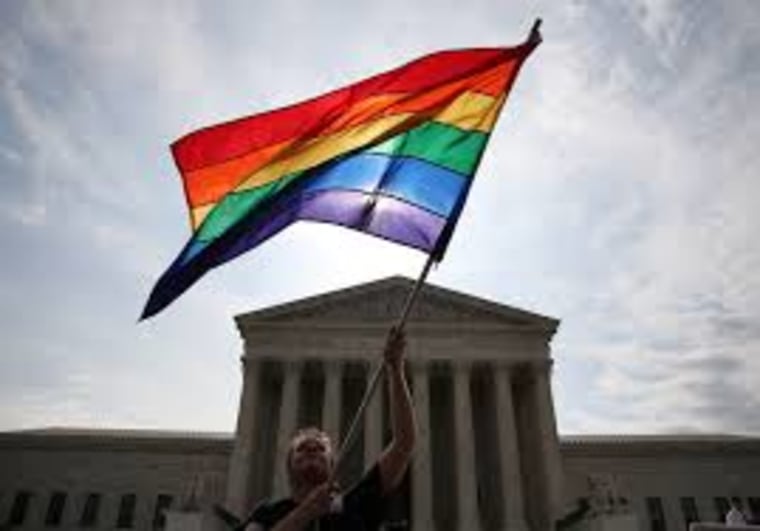 The biggest immediate impact would be on couples in which one spouse's job provides employer-provided health insurance. The other spouse's coverage will now be tax-free across the country, just as it is for the vast majority of married spouses and dependent children.
The Treasury specifically said the new rules would implement the ruling at the heart of the June decision — Obergefell v. Hodges (PDF), which was filed by James Obergefell, an Ohio man who married his longtime partner, who was dying from amyotrophic lateral sclerosis, or Lou Gehrig's disease.
Because Ohio didn't recognize same-sex weddings, they flew to Maryland and were married on an airport tarmac so Obergefell would be listed as a survivor on the man's certificate.
Such bans, Justice Anthony Kennedy wrote in the court's 5-4 decision, "inflict substantial and continuing harm on same-sex couples."