Republican lawmakers called for a new probe of the Internal Revenue Service on Friday after it told congressional investigators that it had lost more than two years of emails from the central figure in a yearlong inquiry into improper IRS reviews of Tea Party tax documents.
House Republicans have already voted to hold Lois Lerner in contempt of Congress for refusing to testify about the special targeting of Tea Party and other conservative groups applying for tax-exempt status.
Lerner was placed on administrative leave from her position as head of the agency's section on tax-exempt organizations in May 2013, after she admitted that the IRS gave special attention to applications for tax-exempt status that included words like "Tea Party" and "patriot." She retired in September.
The IRS told investigators in a letter Friday that it was unable to produce many of Lerner's emails from January 2009 to April 2011 because her computer "crashed" in mid-2011. It said it was able to recover thousands of other messages from the computers of other IRS workers who'd been copied on those emails.
Sign up for breaking news alerts from NBC News
Outraged House Republicans demanded that the Justice Department investigate the emails' disappearance.
Darrell Issa of California, chairman of the Oversight and Government Reform Committee, sarcastically asked: "Isn't it convenient for the Obama administration that the IRS now says it has suddenly realized it lost Lois Lerner's emails requested by Congress and promised by [IRS] Commissioner John Koskinen?
"Do they really expect the American people to believe that, after having withheld these emails for a year, they're just now realizing the most critical time period is missing?"
Dave Camp of Michigan, chairman of the Ways and Means Committee, called the IRS' pledge of cooperation "an empty promise."
"Frankly, these are the critical years of the targeting of conservative groups that could explain who knew what when, and what, if any, coordination there was between agencies," Camp said. "Instead, because of this loss of documents, we are conveniently left to believe that Lois Lerner acted alone."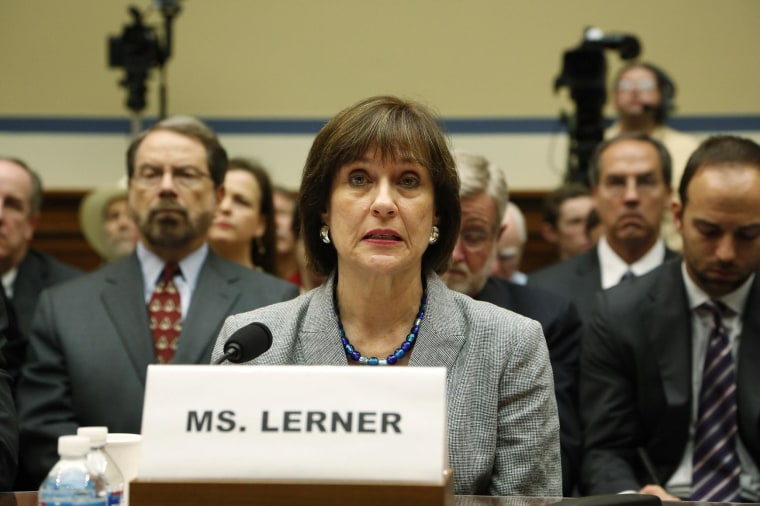 Lerner last year blamed the practice on a single IRS office in Cincinnati, insisting that it was "absolutely not" influenced by the Obama administration.
But at a congressional hearing last July, witnesses from that field office testified that they were hamstrung by a lack of guidance from above — specifically from Lerner and from the agency's chief counsel.
One of the witnesses, who was transferred off of reviewing Tea Party groups in 2010, testified that she was "deeply offended" by suggestions that the scandal was due to bureaucratic incompetence isolated to Cincinnati. But like other witnesses, she offered no evidence that the tax reviews were part of any larger administration policy.