Nestled in the beautiful but expensive suburbs of Los Angeles, Islamic theology school Bayan Claremont really could have used $800,000 federal grant money it was awarded from the outgoing Obama administration.
But when time came to collect the funds from the Trump administration, the school chose to walk away with nothing.
Why?
Months before the presidential election, Bayan, part of the larger California-based Claremont School of Theology, spent $20,000 in grant writers and one month of staff time perfecting an application for the Department of Homeland Security's newly minted Countering Violent Extremism Grant Program aimed at expanding "efforts at the community level to counter violent extremist recruitment and radicalization to violence."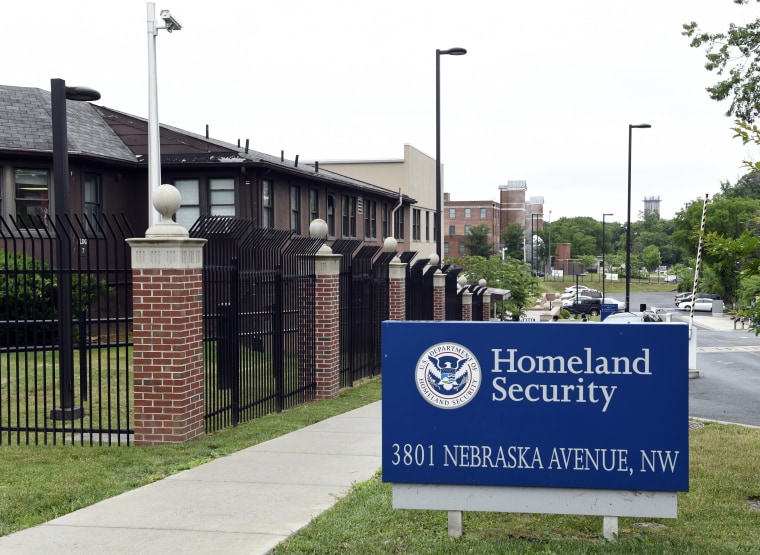 While law enforcement officials have often associated extremism with Islam, the program did not mention any ideology, instead referring to all "violent extremism" — which in theory included radical white supremacist groups
The California-based school needed funding for an ambitious two-year capacity building project called "Flourishing Communities," which would improve inter-religious cooperation, civic engagement, and social justice," said Jihad Turk, president of Bayan Claremont. "We had high hopes for that funding," he added.
Related: Controversial Trump Adviser Crows Over "Radical Islamic Terrorism" Line in Speech
After a series of bureaucratic delays, the school finally got word they would be getting a nearly one million dollar grant — one of the highest among the 31 groups awarded.
The problem is that it happened one week before Donald Trump's inauguration.
While the school netted a hefty sum, "something just didn't sit right anymore," said Turk, who called a board meeting where a group of eight people debated over four hours on what they should do about the grant under the new administration.
In a 7-1 vote, the school made the decision to decline the money.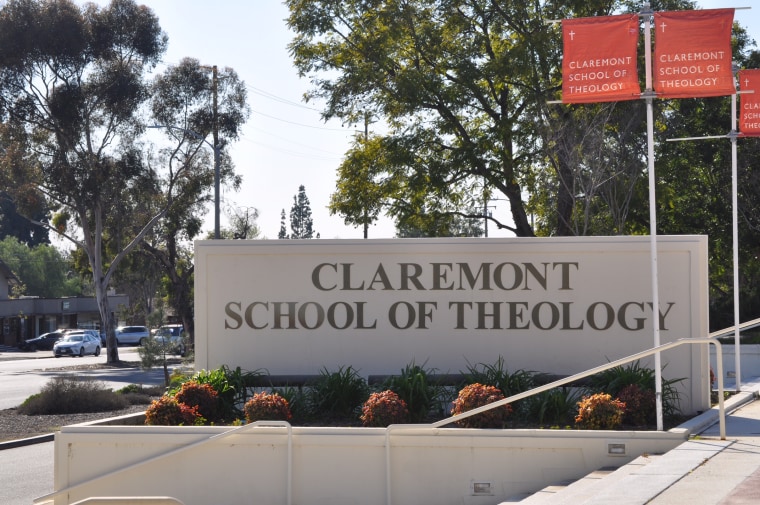 "We struggled with it, but the context is too acrimonious now, and the rhetoric against Muslims too alarming to work with this administration," Turk said. "Trump poisoned the well."
One of the nationalistic promises Trump campaigned on was a "total and complete shutdown of Muslims entering the United States" — and as president, he has already tried to deliver.
Shortly after taking office, Trump signed executive orders barring immigration from seven Muslim-majority countries. He also alluded to a religious test, giving preference to Christian refuges, while suspending others in the interest of "extreme vetting" to "keep radical Islamic terrorists out of the United States of America."
The order was eventually deemed unlawful by a federal appellate court, but the president just signed a second, tweaked, version that preempts the first.
Trump also surrounded himself with individuals, such as senior strategist Steve Bannon and Attorney General Jeff Sessions, who some civil rights groups perceive as anti-Muslim.
Related: Advocacy, Aid Groups Condemn Trump Order as 'Muslim Ban'
In the weeks leading up the school's decision to walk away, discussions erupted on and off campus among students, alumni, and faculty who became increasingly concerned about what it would mean to take the money from this administration.
"There was some hesitation about the grant under Obama, but people still felt that we could work together and be productive. But under Trump the idea that we can work together or be productive completely went away," said Todd Gallinger, a civil rights attorney and graduate student at Bayan.
Hadi Qazwini, a board member and Bayan alum, said tension surrounding the grant decision was mounting and students began to feel that they would be required to engage in community surveillance and self-policing, as a condition of the money.
The concerns weren't totally out of bounds. The FBI and New York Police Department were discovered to have engaged in "suspicion-less" mass surveillance of Muslim communities in the not so distant past.
"Many students came to me with real fears that they would be surveilled and spied on. It caused a lot of anxiety for students," Qazwini said. "One student even suggested that she would withdraw from the school."
Related: White House Rewriting Trump's Controversial Travel Ban Order: Sources
Those fears were further elevated in early February after Reuters reported, based on anonymous sources, that the new administration would be changing the name of the grant program from ""Countering Violent Extremism," to "Countering Islamic Extremism" or "Countering Radical Islamic Extremism," putting the focus solely on Islam — which would be a huge shift from the program's original stance.
The Department of Homeland Security declined requests for comment by NBC News.
Kimberly Edwards, director of communications for the Claremont School of Theology, kept a close eye on the discussions taking place on campus. She said many Muslim students told her they "felt indiscriminately targeted" as "the only community being specifically tasked with working against extremism."
But the conversation flowed beyond just Bayan's Muslim students said Reverend Kah-Jin Jeffrey Kuan, president of the Claremont School of Theology, who stood behind Bayan's choice. "Rhetoric against any religion has no place American society, and that is not something we still stand for," he said.
Sarah Fiske-Phillips, 26, who is studying at Claremont to be a pastor said her Christian faith guided her to support Bayan's decision to decline the money. "Eight hundred thousand dollars is huge and would really impact our institution, but holding our values of loving our neighbor is more important than a paycheck," she said.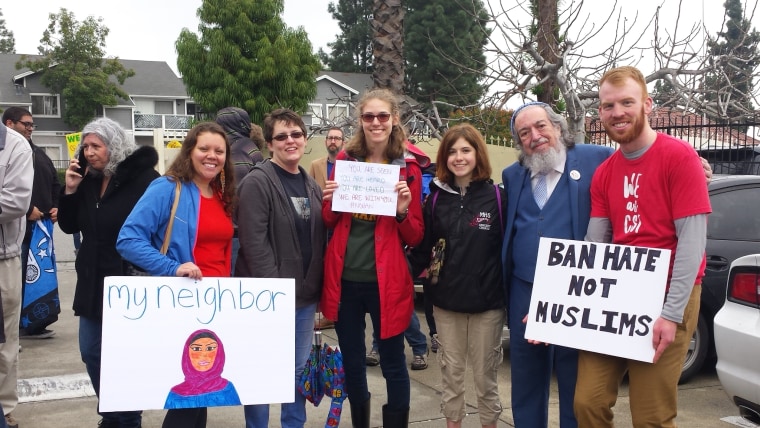 Bayan is currently one of four Muslim-based groups that preemptively declined the Department of Homeland Security Grant.
Ka-Joog, a Somali youth organization in Minneapolis, Minnesota, Unity Productions in Potomac Falls, Virginia, and Leaders Advancing and Helping Communities in Dearborn, Michigan, have rejected a combined total of almost $1.4 million in grants, citing the new administration's anti-Muslim tone.
And there are still several other Muslim-based potential recipients of the grant that have not pulled the trigger. The Muslim Public Affairs Counsel, which netted $383,500, said they are waiting for official word on disbursement before making a decision.
Bayan Claremont is now trying to make up for the $800,000 deficit by setting up a GoFundMe page as well as soliciting donations from the community, said Turk.
"We are already more than halfway to our goal," he said.