Presidential candidates Hillary Clinton and Donald Trump met with Israeli Prime Minister Benjamin Netanyahu on Sunday.
Netanyahu met with Trump for more than an hour at Trump's residence in New York, according to a Facebook post from the prime minister.
The two reportedly discussed issues pertaining to Israel's security and efforts to stabilize and achieve peace in the Middle East. Trump's son-in-law Jared Kushner and the Israeli ambassador to the United States, Ron Dermer, were also in attendance.
Netanyahu and Dermer met with Clinton later Sunday at a New York. In a statement, Clinton's campaign said she "reaffirmed her unwavering commitment" to Israel and stressed her support for a military aid agreement that was reached earlier this month.
The prime minister's office said Netanyahu "thanked Secretary Clinton for her friendship and support for Israel."
Clinton supports a two-state solution to the Israeli-Palestinian conflict. She has worked with Israeli leaders during her time as a first lady, senator and secretary of state. In a November 2015 op-ed in the American-Jewish newspaper The Forward, she pledged to invite Netanyahu to the White House within her first month in office if she became president.
Trump said in a February town hall that he would be a "neutral guy" in the Israeli-Palestinian conflict to broker a deal. However, he backed away from that stance in March and told the American Israel Public Affairs Committee that the Palestinians "must come to the table knowing that the bond between the United States and Israel is absolutely, totally unbreakable."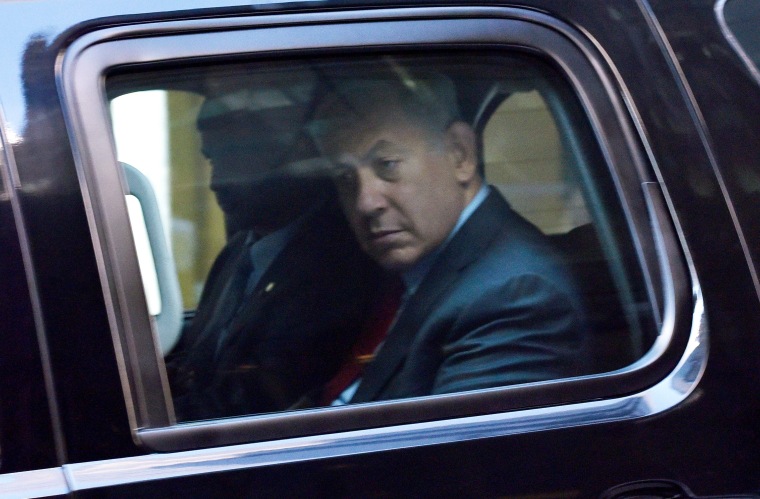 Trump has also contended that Israel should continue building settlements in the West Bank.
Neither Clinton nor Trump plans to visit Israel before Election Day. Trump contemplated visiting the country in December, but he postponed the trip after Netanyahu rebuked his call for a temporary ban on Muslim immigrants.
Netanyahu met with President Barack Obama and delivered an address to the U.N. General Assembly last week.