The anxiety this week began in Louise Godbold's sleep, waking her hours before her alarm clock most mornings. Her muscles have been so tight, she pinched a nerve in her shoulder. At times, she has felt as if she might throw up.
Ever since a New York jury began deliberating Tuesday in Harvey Weinstein's trial, Godbold, one of the more than 80 women who have accused the powerful Oscars-winning producer of sexual assault and harassment, has been unable to concentrate. She and many of the other Weinstein accusers have been texting and calling each other constantly as they wait for a verdict.
"You don't know from day to day: Is it going to be today? Is it going to be tomorrow?" Godbold said. "We're all talking to each other all the time, so that has a buffering effect on the stress."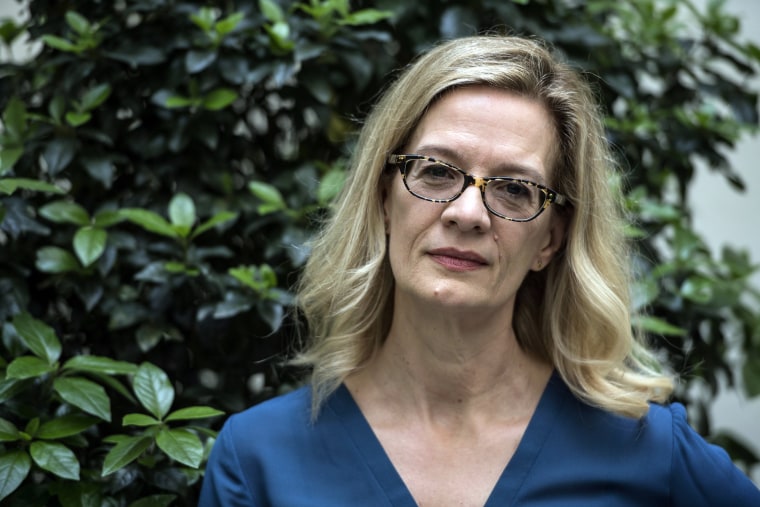 Godbold, now 57 and living in Los Angeles, met Weinstein in the 1980s in London when she was producing commercials in Europe. In 1991, she was invited to a meeting in his New York office that she says ended in him cornering her in an empty room and forcing her to put her hand on his crotch. It was, she says, the first of two attacks.
Weinstein has denied all allegations of nonconsensual sex and pleaded not guilty in his trial, in which he faces five counts: two counts of predatory sexual assault, one count each of first-degree rape and third-degree rape and one count of criminal sexual act.
The charges are based primarily on allegations from former production assistant Mimi Haley, who says Weinstein forced oral sex on her in 2006, and then-aspiring actress Jessica Mann, who says Weinstein raped her in 2013.
The case is being closely followed by #MeToo activists and Weinstein's dozens of other accusers, many of whom doubted for years that the film mogul's alleged mistreatment of women would ever result in legal action.
"It feels a little surreal," said Caitlin Dulany, an actress who has said Weinstein sexually assaulted her in a hotel room during the 1996 Cannes Film Festival. "I've been distracted. I can't concentrate. I'm not sleeping well. I'm in shock. It's a little overwhelming because whatever way the verdict comes down feels so important — personally and for victims and survivors everywhere."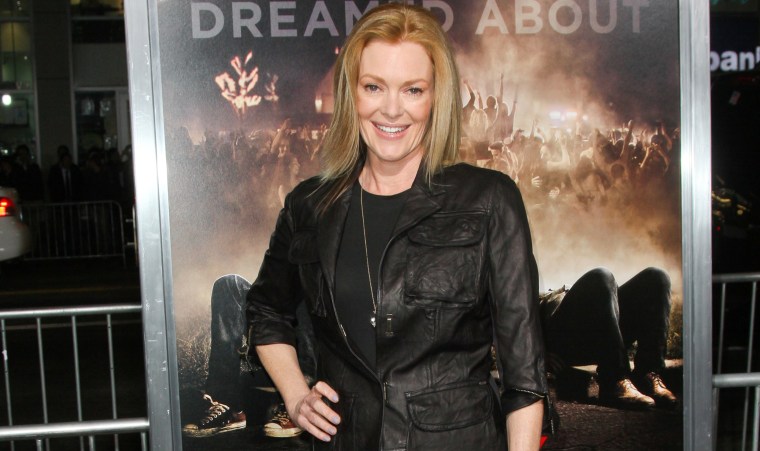 Dulany — whose credits include the television shows "Criminal Minds" and "ER" and who serves as the vice chair of the Los Angeles SAG-AFTRA Committee on Sexual Harassment — said that while she is eager for a verdict, she has been heartened that the jury appears to be taking time to understand details of the case. Since deliberations began, jurors have asked to review testimonies and cross-examination they heard throughout the trial.
"If there's not a guilty verdict, it's not because they made any assumptions and didn't do their job ... It would be because our criminal justice system is so flawed."
"If there's not a guilty verdict, it's not because they made any assumptions and didn't do their job," Dulany said Friday afternoon. "It would be because our criminal justice system is so flawed."
After learning later Friday that the jury was so far deadlocked on the two most serious counts — predatory sexual assault — Dulany said she was upset because she is hoping for a conviction on those: "To me, it's not justice without a guilty verdict on the predation charge." (The judge ordered the jury to continue deliberating.)
For survivors of sexual assault and harassment, it is not uncommon for criminal trials of their abusers to "feel like an open wound," said Laura Palumbo, communications director for the National Sexual Violence Resource Center. Their trauma can manifest in physical symptoms, like changes in appetite or a feeling of chest tightness, during the trials, Palumbo added.
"While we're in this period of waiting for the verdict, it's important to think about how in this situation, there is very little power in the hands of the survivor. The outcome of their case is in the hands of 12 other people," Palumbo said. "Only the survivor knows how much they have at stake going into a trial. And there's so much at stake for them."
Despite the overwhelming number of accusers who have spoken out against Weinstein, the charges he faces are complex, which could explain why the jury did not jump to a verdict in its first week of deliberating, said Amy Oppenheimer, a Berkeley, California, attorney who specializes in investigating workplace harassment.
"What's tricky is I don't think anybody's going to disagree that he is a despicable human being who has used his power in unforgivable ways," she said. "But that doesn't mean that in this specific situation, the sexual actions that he engaged in would rise to a level of being criminal."
Download the NBC News app for breaking news and politics
The New York trial is the first that Weinstein, 67, will stand. He is also scheduled to face trial in Los Angeles, where he is charged with raping one woman and sexually assaulting another in separate incidents in 2013. He has not yet entered a plea in that case.
Godbold no longer works in production. She currently serves as the executive director of Echo, a Los Angeles-based nonprofit that provides training to trauma survivors and those who support them. This week, she has found herself practicing the tools her nonprofit teaches to counter the effects of her anxiety: speaking with people she trusts, going for walks and taking long, hot showers, among other things.
Godbold said she hoped whatever verdict the jury arrives at, "the important thing is that Harvey is not able to hurt anyone again."
"That has to be the bottom line," she said. "The bottom line is he never has the power and influence to hurt anyone again."
CORRECTION (Feb. 22, 2020, 9:10 a.m.) An earlier version of this article misstated when the jury began deliberating. It was Tuesday, not Monday.