The news that 52-year-old Seattle grunge rock icon Chris Cornell had killed himself after a concert in Detroit shocked and saddened fans of the Soundgarden frontman.
But perhaps even more shocking is the fact that Cornell was one of scores of middle-aged American men who took their own lives on Wednesday: 121 Americans die by suicide each day, according to the Centers for Disease Control — and 93 of them are men. (The Wayne County medical examiner's office declared Cornell's death a suicide by hanging; Cornell's wife has disputed that ruling and suggested her late husband's anti-anxiety medication may have played a role.)
In fact, American men make up the bulk of suicides nationwide. Victims of death by suicide are overwhelmingly white (7 out of 10), male and — just like Cornell — between the ages of 45 and 65.
Middle-aged male suicide is a silent crisis, one that experts say often comes as a surprise to loved ones who typically do not see signs of mental health struggles until it's too late.
"Men notoriously don't seek help," said Julie Cerel, president of the American Association of Suicidology and a professor at the University of Kentucky School of Social Work. "And as people are aging and at a place in their lives where the world isn't looking the way they want, men especially don't know how to reach out and get help or express that they're feeling pain."
Related: Chris Cornell Was Guiding Force in Grunge Music
Cerel said that most men hesitate to see doctors — and usually only do so if they're pushed by partners and family members. But even once they are in front of a physician, those medical professionals aren't always trained to look for signs of imbalance in mental and emotional health.
Programs like Man Therapy, a parody-fueled website funded by the Colorado Department of Public Health, aim to reach a certain type of guy who may resist the concept of psychotherapy as "un-manly."
And because many adult men don't seek professional help, some programs try to fill the gap by training laypersons, like friends and family members, to watch for signs and learn how to help.
Anyone can sign up to take the National Council for Behavior Health's Mental Health First Aid training online. The 8-hour course trains people in skills like "helping someone through a panic attack, engaging with someone who may be suicidal, or assisting an individual who has overdosed."
Doreen Marshall, a psychologist and the Vice President of Programs at the American Foundation for Suicide Prevention, told NBC News that "you don't need to be a clinician to help somebody."
"Men may not seek help in the same way. It's even more important that family members and friends around them really try to engage the men they are concerned about," said Marshall.
Marshall said one of the challenges of combating suicide in middle-aged men is that they are difficult to reach through traditional methods, like professional mental health clinics. So her organization has had to get creative, reaching out to at-risk men by going to them directly.
"We formed a partnership with the National Shooting Sports Foundation," said Marshall, "to get the message out to retailers and gun ranges, hunting clubs, those kinds of groups."
At some gun shops, you might receive a pamphlet about suicide risk and prevention along with your latest purchase. That, Marshall says, is part of the effort to fight the most prevalent method — nearly half of all U.S. suicides involve firearms.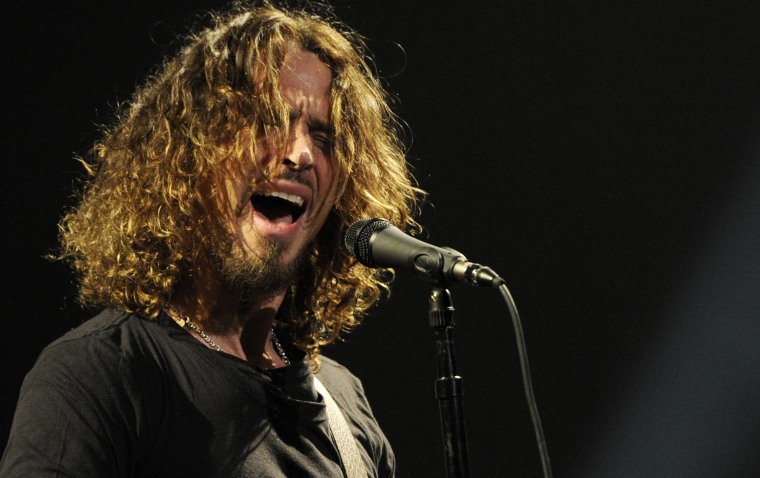 While women make more suicide attempts, using less-lethal methods like overdosing on medication, men are more likely to use a deadly firearm. And they are less likely to tell anyone that they are struggling, before taking actions that are often seen as sudden and unexpected.
Friends and family who are concerned about the wellness of an at-risk man might look for certain warning signs, said Cerel. Those include "financial, professional, and relationship difficulties, as well as social isolation and increased substance use."
"It becomes the job of people who care about these men," said Cerel, "To say, hey I care about you, how can I help, how can we work this out?"
The American Association of Suicidology is also trying to push for more education requirements that would ensure mental health clinicians are trained to recognize warning signs. Shockingly, Cerel said, only three U.S. states require that mental health practitioners be trained to detect suicidality.
She said suicide awareness is becoming more common in terms of accreditation, with hospital systems and clinics often including questions about self-harm on intake forms. But without mandated, standardized training, Cerel worries that at-risk populations might still slip through the cracks.
If you or someone you know feels the need to speak with a mental health professional, you can contact the National Suicide Prevention Lifeline at 1-800-273-8255.