FORT WORTH, Texas — Although an officer's fatal shooting of a black woman who was babysitting at her mother's home has shocked the country, Curtis Hall said it's what he has come to expect of police in his neighborhood.
"It's always been kind of like that around here," Hall told NBC News on Tuesday.
Hall lives in the same south Fort Worth neighborhood where Atatiana Jefferson was shot and killed after an officer responded to a call from a neighbor, concerned when he saw that the doors to the home she was in were ajar. Police have charged Aaron Dean, who resigned from the Fort Worth Police Department on Monday, with murder.
"There's been a few times when that could have been me," Hall said.
Hall, who is black, said he reported a break-in at his home about a decade ago. Two officers came the next day to his house while he was sitting in his car in his driveway with his children in the yard. He said they ran across his yard with guns pointed at him and shouted conflicting orders of "Freeze" and "Show me your ID."
Hall said he put his hands up and told police he was not going to move for fear of being shot.
"I went to jail that day for inciting a public disturbance," he said.
Although he's called police for other problems in the neighborhood, he said such calls usually end up with him and other neighbors being harassed.
"It's a lower income area but at the end of the day, there's not a lot of criminal activity for them to be here the way they are," he said.
The latest shooting of a black American by a white police officer is exacerbating the tension between law enforcement and communities of color.
Jefferson's death comes months after that of Botham Jean, 26, who was shot by his neighbor, former Dallas police Officer Amber Guyger, in September after she mistook his apartment for her own.
A jury convicted Guyger of murder and sentenced her to 10 years in prison. For some, her conviction appeared to be a step toward greater accountability for police and a start toward restoring faith in the criminal justice system.
But Jefferson's death has some Fort Worth residents unwilling to trust police even when they feel they may need their help.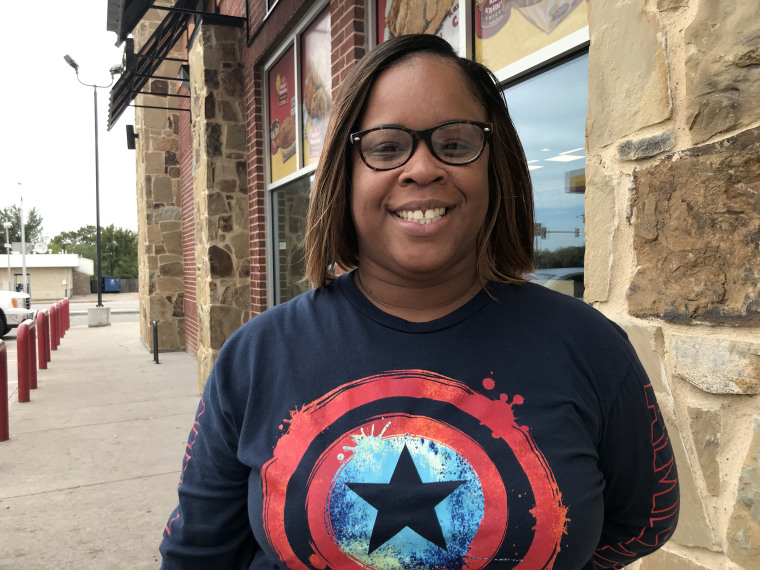 LaToyja Rayford, 33, said she would not feel comfortable calling police.
"I definitely wouldn't feel comfortable calling them because of possibly being accused of something or things can go left or just putting my trust in them is not something I would feel comfortable doing, even if it was for them to rescue me," Rayford, who knows Jefferson's mother, said.
Rayford, who is also black, added that she knows CPR and how to take care of things herself, so "just don't call them for me."
A few miles away in downtown Fort Worth, Cory Gray, 34, a pharmacy student who is African American, said he was unaware of the Jefferson case. But after hearing details, Gray said, "he's probably going to get off for it."
But Brynn Dardanes, 33, said she and her husband, Michael, 32 ⁠— who are both white ⁠— have made friends with several police officers in jiujitsu classes. Many whom she's met are Hispanic, she said.
"I actually have been afraid to call police at periods in my life just because of simple negative experiences — being pulled over and things like that — but now the cops, they are our friends,"she said.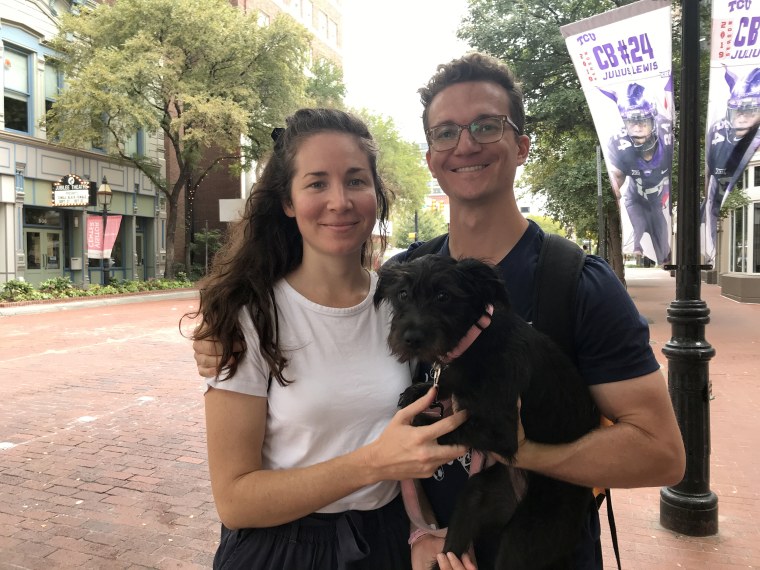 "They are going above and beyond to learn how to defend themselves and police officers that know how to practice jiujitsu also will be more confident on the street and any type of interaction because they can defend themselves with their body and not just their gun," she said.
Later Tuesday, hundreds of people showed up for the first City Council meeting held since Jefferson's death. The crowd that arrived hours before the meeting filled the council hall to capacity and spilled outside, according to NBC Dallas-Fort Worth.
Residents defied a council rule to limit their comments on the shooting to a designated point in the meeting and spoke about it throughout the meeting, leading to some being escorted out.
"You mention we need to provide (Atatiana's) nephew with anything he needs. He needs to have his aunt alive. He needs to not have witnessed her murder. He needs the city he lives in to be equitable and just and safe from poorly trained, scared, racist police officers," one person said addressing Fort Worth Mayor Betsy Price, according to video from NBC Dallas-Fort Worth.
Atatiana's death was mentioned in the Democratic debate Tuesday night by presidential candidate Julián Castro during a discussion on gun violence.
Jefferson's death follows tumult at the Fort Worth Police Department and a spate of police-involved shootings.
Joel Fitzgerald, Fort Worth's first black police chief, was fired in May after less than four years as the head of the department, which has about 1,700 officers.
City officials claimed Fitzgerald was more concerned with advancing his career than with leading the Fort Worth department after learning he was to be a finalist for a job as Baltimore's police commissioner. He had been involved in several missteps while in Fort Worth, including a reportedly heated confrontation with the leader of Texas' state police union.
Fitzgerald is trying to win back his job in Fort Worth and filed a whistleblower lawsuit asking for a jury hearing as early as December. His attorney could not immediately be reached for comment Tuesday.
Meanwhile, the department has been under the leadership of interim police Chief Ed Kraus, a 26-year veteran.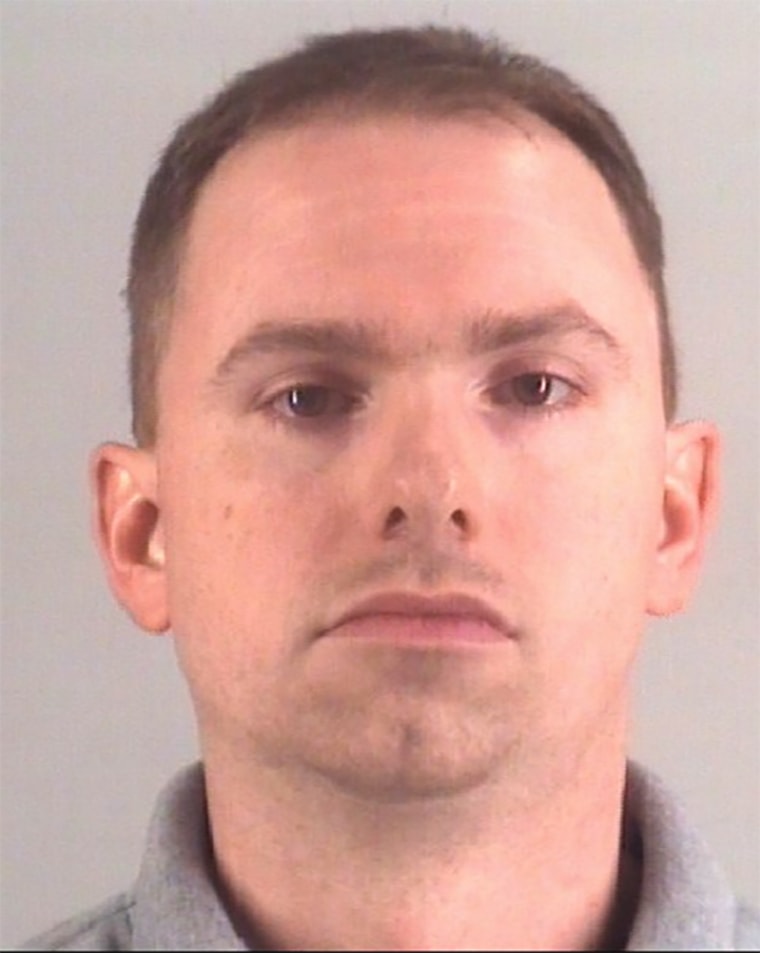 The Rev. Kyev Tatum, a Fort Worth activist and the president of the Tarrant County chapter of the Southern Christian Leadership Conference, said he's concerned that the department is in disarray following Fitzgerald's exit and the increased number of police-involved shootings since June.
"The black community is suffering for untreated trauma, and every time there's one of these police-involved incidents, it triggers the trauma," Tatum said.
In Fort Worth, about 20 percent of its more than 830,000 residents identify as black, census data shows.
So far this year, there have been nine officer-involved shootings with six of them turning fatal, according to Fort Worth police. All six of those occurred after June 1, including the shooting of Jefferson. All but two of those people involved in police shootings were either black or Latino.
In 2018, there were 10 police-involved shootings, half of which involved people of color and four that were fatal, police said.
Tatum said several incidents over the years have triggered protests in the city, including the 2016 arrest of a black woman and her two teenage daughters after they called 911 needing help — an incident that was caught on video and went viral. The officer seen in the video tackling the mother was criticized by residents for the arrest, but remains on the force.
In 2017, a Fort Worth police sergeant was fired after he ordered a stun gun used on a black woman who had called police in a domestic disturbance incident involving her boyfriend. The woman was initially charged with aggravated assault and resisting arrest, but those charges were later dropped. The officer was rehired earlier this year, angering activists who said officers are resorting to excessive force too quickly without facing repercussions.
A task force on race and culture was created last year following demands for accountability, and the city is preparing to interview candidates for a police monitor position that would be responsible for creating a nine-member Community Oversight Board that would have independent oversight and work to "increase the community's trust in the department."
Tatum said he's wary of an oversight panel that isn't wholly independent of the city. "We need a federal consent decree," he said, adding, "Fort Worth is Ferguson on steroids." Ferguson, Missouri, was where 18-year-old Michael Brown Jr. was fatally shot by police in 2014, sparking 11 days of violent protests.
The Department of Justice under the Trump administration has rolled back Obama-era efforts to investigate police departments accused of a "pattern or practice" of civil rights violations.
Fort Worth police did not immediately respond to a request for comment about the department's de-escalation tactics and community concerns.
Price said in a statement Monday that the city will hire a third-party panel of national experts to review the police department.
"Everything from top to bottom," she wrote.
Suzanne Gamboa reported from Fort Worth, and Erik Ortiz reported from New York.
CORRECTION (Oct. 15, 2019, 10:40 p.m.): An earlier version of this article misstated the prison sentence given to Amber Guyger. She was sentenced to 10 years in prison, not five years.