Investigators in California have recovered "items of interest" in an excavation of a college campus attended by a woman who disappeared more than 20 years ago, authorities said.
The family of Kristin Smart, who was 19 when she vanished while returning to her dorm at California Polytechnic State University in San Luis Obispo in May of 1996, said they were encouraged by the possible development.
"We have been hoping, praying and waiting for the last twenty years for the return of our daughter," the Smart family said in a statement.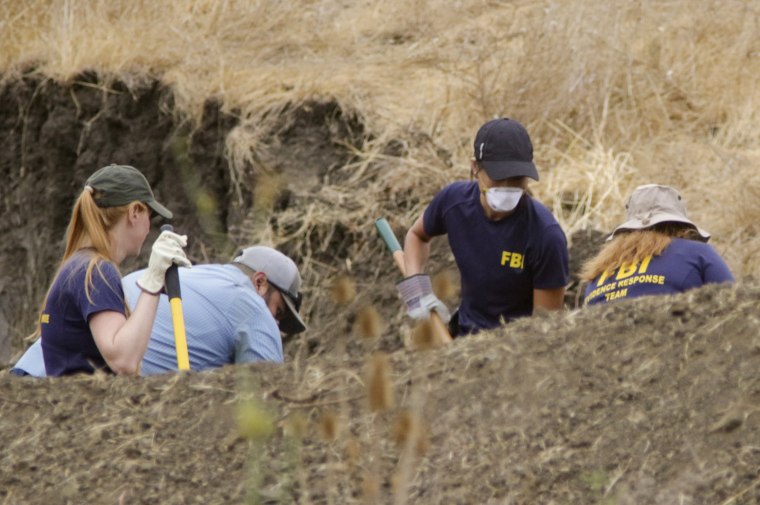 The San Luis Obispo County Sheriff's Office and the FBI began excavating a section of the university campus on Wednesday, authorities said.
"Items of interest have been recovered and are now being analyzed," the sheriff's office said in a statement. It did not disclose what items were found.
Three sites were being searched, and the items found Thursday was in a site closest to the dorm where Smart was living, a sheriff's detective told NBC affiliate KSBY.
Investigators focused on the hillside area on campus after "a comprehensive review of the entire case" and after FBI dogs trained in identifying human remains were brought in from Virginia in January, Sheriff Ian Parkinson told reporters Wednesday.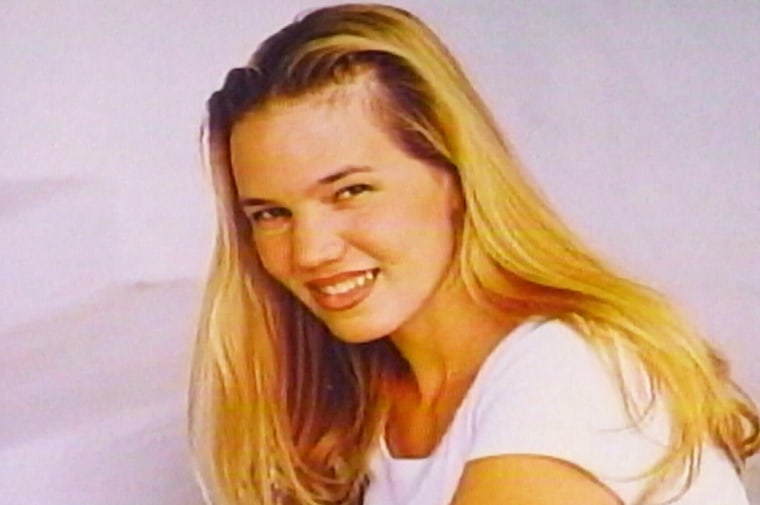 The excavation was timed to avoid the presence of students on campus, he said. The school's summer term ended on Sept. 2 and the fall session begins on Sept. 15 for faculty and classes begin Sept. 22, aqccording to the university's website.
"We're not sure where this is going to take us," Parkinson said. Obviously, we want to be as optimistic as possible and we hope this leads us to either Kristin or evidence of Kristin"
Investigators are also focused on other areas as well, but Parkinson said those locations would not be identified due to the ongoing investigation.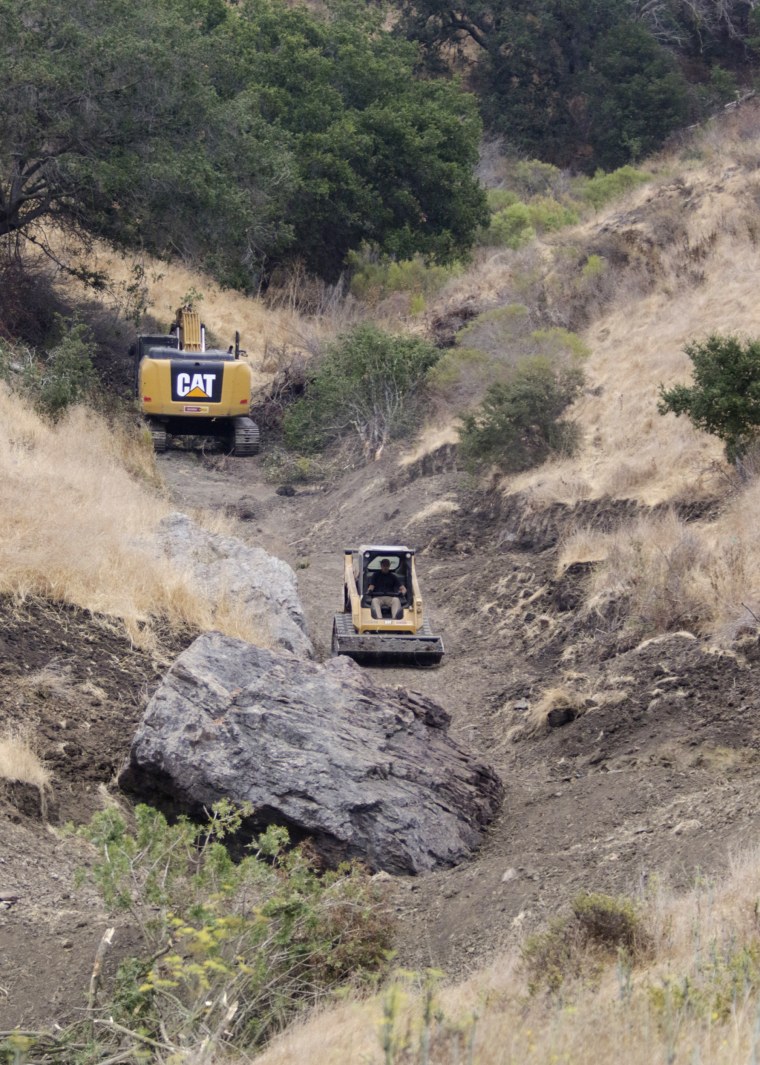 The university, also known as Cal Poly, was where Smart was last seen alive. A friend said he saw here a block from her dorm building after attending an off-campus party on May 25, 1996.
She was returning from the party with fellow student and friend, Paul Flores. Flores has been the subject of several police inquires and searches but has never been charged in connection with her disappearance.
Smart was declared legally dead in 2002.
Jim Murphy, an attorney representing the Smart family, told Dateline that while this week's dig is progress in the case, he's fearful it may lead to another dead end.
"It's always bittersweet. More interest, a dig, a lead ... most of the time they haven't led anywhere. But I know there are answers out there. And I think the family is going to keep looking, just as my office is going to keep looking," Murphy said.
Smart's parents, Stan and Denise Smart, said in the statement that while they are requesting privacy they are beyond grateful for the efforts to find their daughter.
"Kristin has long deserved the attention, effort and respect that Sheriff Parkinson, his department, the FBI, the District Attorney and Cal Poly are giving to her recovery and our quest for justice," Smart's parents and her family said in the statement.
"We are confident that the 'person of interest' will soon be held accountable for taking her life and harboring her remains for over 20 years," they said.