The first time he put a sidecar on his motorcycle, JD Whittaker was in Egypt, carting around radio equipment for the Air Force during the Cold War. When he got home, he built one for his family.
"Kid grow up and, of course, they want to bring their dog," said Whittaker, one of 18 riders and their dogs featured in "Sit. Stay. Ride: America's Sidecar Dogs," a Kickstarter-funded documentary. "When the kids are gone, all you've got left is the dog."
Watch NBC Nightly News at 6:30 p.m. ET Thursday for Jacob Rascon's full report on America's Sidecar Dogs
Even though none of the dog owners met during filming, "we all spoke with one voice," Whittaker told NBC News. "Such a diverse group of people, a diverse group of motorcycles, a diverse group of dogs, and we're all speaking with one voice."
That voice might best be summed up by Philippe Murat, who rides with his wife and two beagles, who says in the film: "There are two reasons to have dogs in your sidecar. One is because you don't want to go anywhere without your dogs. And the second reason is because it's so cool!"
In an email to NBC News, filmmaker Eric Ristau said: "Sidecars are such an antiquated, unusual form of transportation. The image of a dog wearing doggles, sitting in a sidecar and having a blast riding down the road was just so refreshing and joyful."
Ristau and his wife, Geneva — who own a vintage BMW sidecar themselves — own rescue dogs, and most of the dogs in the film are rescues. In fact, the Ristaus dedicated the film "to all rescue dogs, on motorcycles or off," and they're donating all proceeds from theatrical screenings and 25 percent of digital and DVD sales to dog rescue organizations.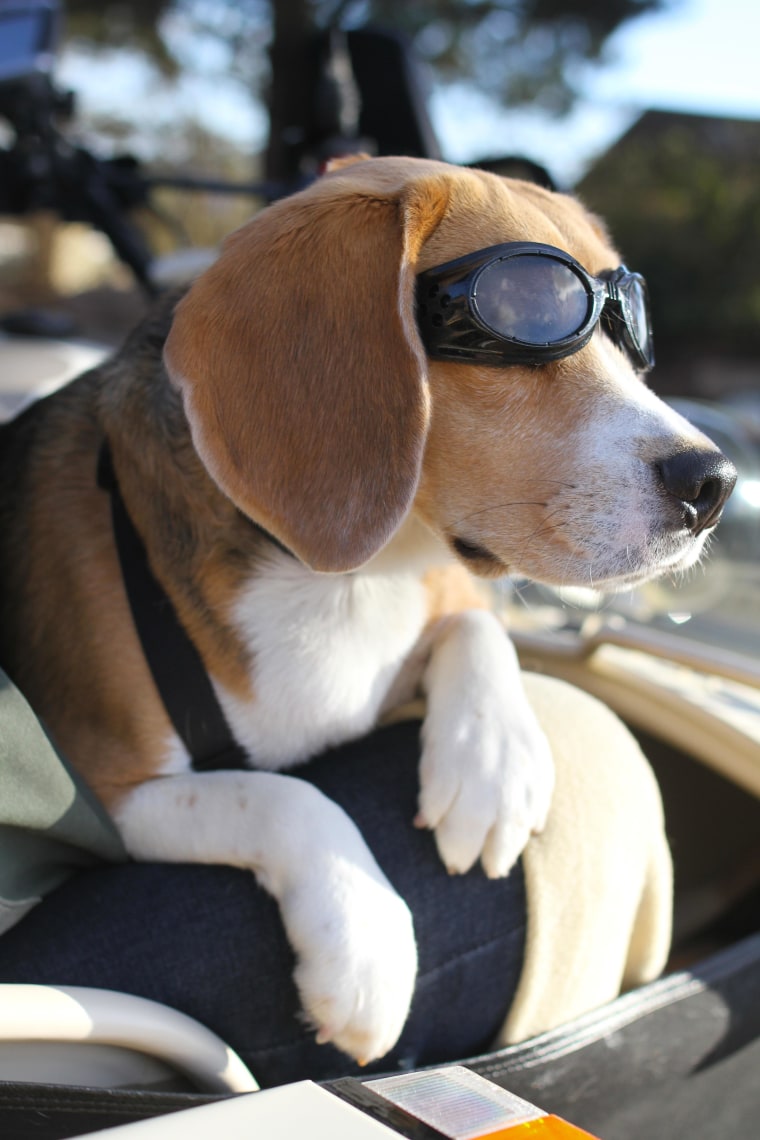 IN-DEPTH