/ Source: Associated Press
Vincent "Don Vito" Margera, best known for his appearances on MTV's "Jackass" and "Viva La Bam" and the uncle of Bam Margera, died early Sunday, Bam's agent confirmed. He was 59.
The reality star died of liver and kidney failure, Bam's mother told TMZ, which first reported the news. He had slipped into a coma in Philadelphia last month after his condition continued to worsen.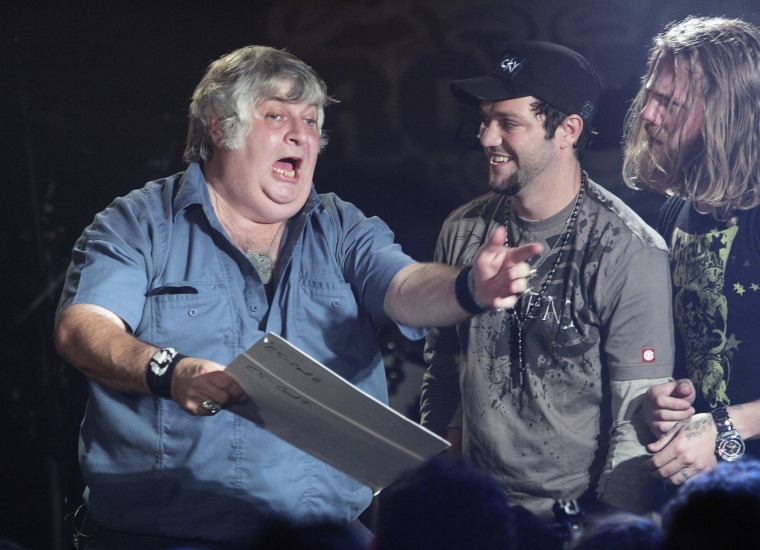 His sister-in-law, April Margera, says he'd been in and out of a suburban Philadelphia hospital since spring. She says he died Sunday at Chester County Hospital in West Chester, Pennsylvania. She says it's good he's no longer in pain, but it's "so sad."
His nephew, Bam Margera, included his mumbling, often intoxicated-seeming uncle on his show "Jackass" and its spin-off "Viva La Bam" which ended in 2005. The show largely focused on Bam Margera playing practical jokes on his uncle, along with Don Vito carrying out a few of his own.
He earned the "Don Vito" nickname through his nearly unintelligible speech that often required captions on TV, much like "The Godfather's" Don Vito Corleone. Vincent was also featured in "Haggard: The Movie" and "Minghags."
Vincent had run into some legal trouble in the decade before his death. In 2006, he was found guilty of two counts of sexual assault on a child and was sentenced to ten years probation.
Vincent's death is only the latest loss to the MTV family in recent years. "Jackass" star Ryan Dunn died in June, 2011, in a car accident at the age of 34.