Jackson Mahomes, a TikTok influencer and the brother of Kansas City Chiefs quarterback Patrick Mahomes, was arrested Wednesday morning and charged with sexual battery.
Court documents say Mahomes, 22, allegedly touched someone without consent in a sexual manner and used physical force with another unnamed person on Feb. 25, NBC affiliate KSHB of Kansas City reported.
The incident happened at a restaurant in Overland Park, Kansas, a police spokesperson said.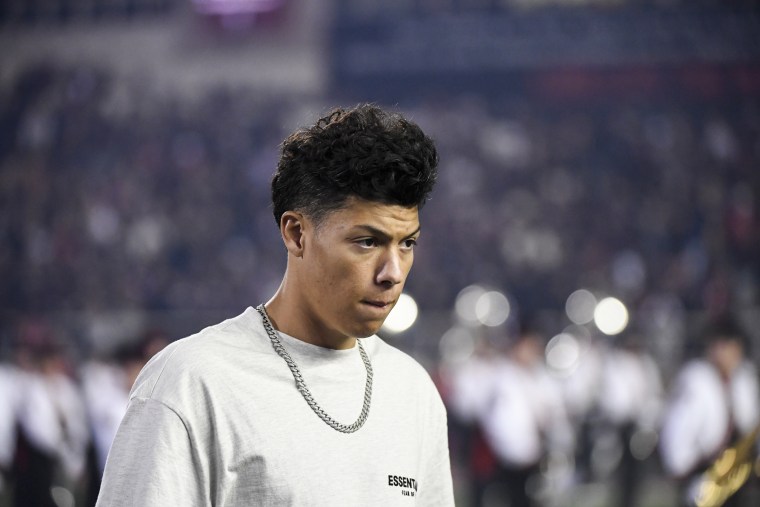 Mahomes was booked into the Johnson County Jail on three counts of aggravated sexual battery and one count of battery, KSHB reported.
He was being held on a $100,000 bond, court records showed. He is due for a court appearance Wednesday afternoon, the sheriff's office said.
Mahomes' attorney, Brandon Davies, declined to comment, referring to a court order that prohibited him and Mahomes from discussing the case.
When The Kansas City Star published video appearing to show the incident in March, Davies wrote in a statement: "Every interaction between people needs to be placed in the proper context.
"Releasing a short clip of any video does not provide proper context. We have faith in the process and look forward to a swift resolution of the matter," he continued.
Mahomes has over 1 million followers on TikTok, where he has frequently posted videos of himself dancing at Chiefs games or at other functions featuring his superstar brother.