JACKSON, Miss. — Residents of Mississippi's capital are scrambling to figure out what to do with their trash after garbage collection abruptly ended this week as contract negotiations failed between the mayor and the City Council.
Stacks of cardboard boxes and black plastic garbage bags lined residential streets or were dumped in the front yards of vacant homes throughout the city, angering residents who called for a quick resolution before the dispute escalates into a public health crisis.
The sudden end to trash-hauling services in Jackson is the latest problem to plague the state's largest city, which is already roiled by gun violence, unpredictable access to clean drinking water and crumbling, pothole-riddled streets. More than a quarter of residents in the state's predominantly Black capital live in poverty. Many Jacksonians rely on public transportation, or a neighbor's goodwill for rides, which makes it difficult to bring their trash to a dropoff point.
"This is absolutely ridiculous. We have all of the problems with crime, potholes, dilapidated buildings, and we are putting our effort and energy into garbage," said Tim Norris, who is considering moving his restaurant, Mom's Dream Kitchen, out of town. "At the end of the day, it's poor leadership."
The contract dispute, which has been brewing for two years, came to a head recently when Mayor Chokwe Antar Lumumba and some City Council members could not come to an agreement over which company should be allowed to pick up the city's trash. As a result, in a split 3-3 vote, with one member abstaining, the council failed to ratify a proposal last weekend to award Richard's Disposal, a New Orleans-based company that has been collecting trash for the past year, a new, six-year $54 million contract.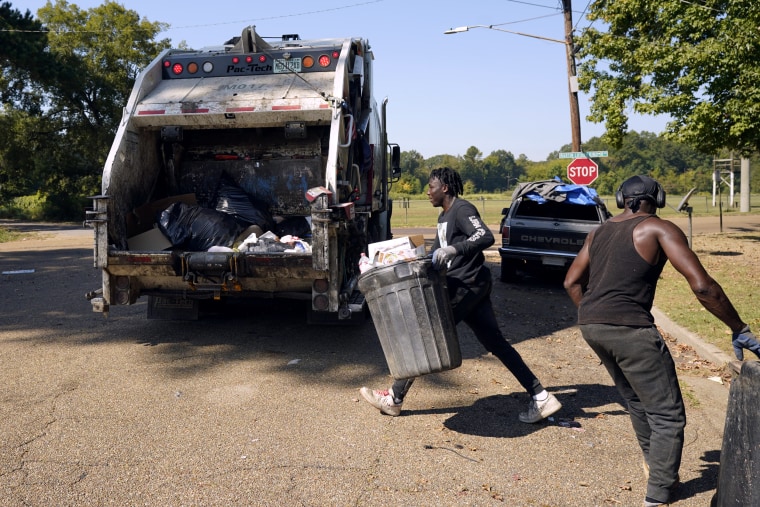 "This is about the ability to execute in a professional manner," said City Council President Ashby Foote, who voted against the contract Saturday, saying that although Richard's Disposal submitted the lowest bid, its ratings on an evaluation conducted by the city were not up to par. 
Jackson City Councilman Brian Grizzell contends Richard's won the contract bid fairly.
"Richard's Disposal should get the contract," Grizzell said. "This council has yet to give bonafide reasons to not award that contract."
The mayor's office declined to comment this week, but Lumumba acknowledged after Saturday's vote that he was running out of options.
"The council has to approve the contract," he said in a statement. "As mayor, I can only present the contract."
He said at a news conference Thursday that he had called an emergency meeting of the council for Monday. 
Richard's Disposal did not respond to phone calls seeking comment.
City officials are waiting to learn whether a specially appointed judge will allow the City Council to bypass the process in which Lumumba has to bring a contract forward for a vote. If so, the council could award a contract independently of the mayor, which could take months if the council has to reopen the bid process.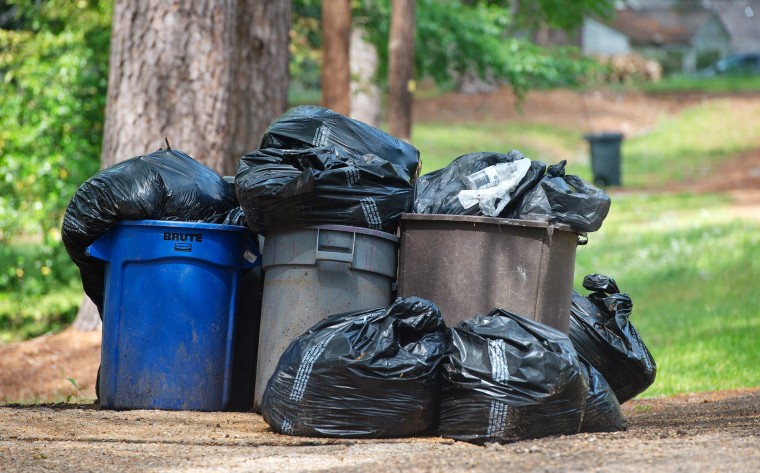 As the bickering wears on, Jackson residents and business owners are left figuring out what to do with their trash. 
"We're having to deal with the consequences," said Felicia McClinton, president of the Gowdy Washington Addition Neighborhood Association. "It has caused a lot of frustration."
Some residents have been dropping off their garbage at gas stations, school dumpsters and neighboring towns, said Jackson resident Lavette Mack.
"This can't go on any longer," she said.
Others have opted to pay companies to pick up their refuse; some business owners have begun offering trash pickup to residents for as little as $15 a week. At least one  business offered to pick up trash for elderly residents for free. The city set up a makeshift dropoff site in the parking lot of the once-thriving Metrocenter Mall, but it's difficult for residents without a car to access it.
As with the city's water crisis, which at its peak last summer left residents without running water for a week, this latest breakdown in public services has the potential to hit Jackson's most vulnerable residents the hardest.
Last year, Maisie Brown, a senior at Jackson State University, spent weeks coordinating bottled water efforts for residents who couldn't travel to water distribution sites. While the crisis has eased, people are still seeking help and the city continues to issue boil-water advisories for particular streets. 
"It's like, 'OK, the water situation has slowed down,'" said Brown, a member of the Mississippi Student Advocacy Team, a group of Jackson-area students that has fundraised for disaster relief. "Now, we're in a situation where the trash is piling up and no one's coming to get it."
Between the trash issues and last year's water outage that left many residents unable to shower or flush toilets, she questioned whether people would invest in the city given all that's taken place — and whether her classmates, particularly those from out of state, would choose to stay after graduation. 
Jackson has also struggled recently with violent crime. The city of about 150,000 people experienced a record 153 homicides in 2021, one of the highest homicide rates in the country. 
"It's a frown on the city. So many issues are being addressed in the public eye," McClinton said. "We have a lot of issues. It does not look good."
Geno Lee, owner of the Big Apple Inn restaurant, said he has always paid for private trash service at his establishment, but this week he had to dole out an extra $600 in emergency trash removal fees because  residents have been dumping their refuse in his bins. 
In South Jackson, members of the violence interruption organization Operation Good were racing Thursday to beat bad weather, as they picked up trash bags in the community. The group organized for a dumpster to be placed on McDowell Road, where they'll drop off their hauls.
It's badly needed. Tim Finch, outreach manager for Operation Good, said critters were already tearing into garbage bags that had been set out. Volunteers picked up the strewn trash, re-bagged it and sprayed liners with bleach in hopes of warding the animals off.
"This is a straight gut blow" he said. 
Finch said that in previous water crises, South Jackson was the last to see pressure restored. He worries that the community will be left behind in this dispute, too. Even before the contract breakdown, the group assisted residents who were physically incapable of carrying their garbage farther than their carport. He worries the smell from waste piling up could irritate children with asthma. 
Finch's group, however, is used to banding together when basic government services falter.
"We're going to haul until we can't haul any more," he said.
Bracey Harris reported from Jackson and Deon J. Hampton from Denver.