Two men have been arrested and other suspects are being sought after five people were shot in Minneapolis near a protest over the fatal police shooting of an unarmed black man.
A 23-year-old white man was taken into custody in Bloomington, Minnesota, on Tuesday around 11:20 a.m., Minneapolis police said in a statement, and a 32-year-old Hispanic man was arrested in South Minneapolis at about 12:05 p.m. Neither of the suspects' names were released.
Initially, police had said they were hunting for three white suspects.
The five victims of Monday night's shooting were transported to local hospitals with non-life-threatening injuries after the incident late Monday, the Minneapolis Police Department said earlier. They were all black men, ages 19 to 43, according to the Minneapolis Star Tribune. One victim was shot in the stomach needed surgery, the Black Lives Matter local group in Minneapolis said Tuesday.
The shooting happened about a block away from the Minneapolis Police Department 4th Precinct, where Black Lives Matter demonstrators and local activists have camped for more than a week after 24-year-old Jamar Clark was shot dead by a police officer during a scuffle on November 15.
"Dozens of officers responded almost immediately attending to victims and secured the scene," the police statement said early Tuesday. "Additional resources were called in and are actively investigating the shootings, interviewing a multitude of witnesses."
Witness Jie Wronski-Riley, 19, told NBC News via telephone that a group of three men was "yelling and being aggressive and it was obvious they were here to antagonize and confront people."
Around 25 of the protesters started "escorting" the three people away from the area when there was a "conflict between the two groups," Wronski-Riley said.
Most of the protesters broke off but around four of them kept on up the street to ensure the three men would not come back. Wronski-Riley said that at this point the men "turned around and without warning and started shooting at us ... everything was super chaotic."
Minneapolis' Black Lives Matter group were among dozens claiming on Twitter that the shooters were "white supremacists."
"What happened last night was a planned hate crime," the group said in a statement Tuesday.
Asked about the allegations swirling on social media, Minneapolis Police Department spokesman John Elder said it was "way too early in this investigation" to make a statement about claims the shooters were white supremacists.
"I have heard a dozen different theories, and as part of our investigation we will investigate every one of these until we can ascertain which one is applicable," he told NBC News.
Black Lives Matter Minneapolis chided the police Tuesday for not protecting protesters.
"We reiterate that we have zero faith in this police department's desire to keep us safe," the group said.
The shooting happened near a protest camp over the police shooting of Jamar Clark earlier this month. According to police, Clark was a suspect in an assault and was interfering with paramedics who were trying to treat a victim. It is unclear whether Clark was handcuffed during the scuffle.
The Bureau of Criminal Apprehension, the state agency investigating his death, is looking into whether he was restrained. The FBI is also conducting a civil rights investigation.
Clark's death set off more than a week of protests, some of which turned violent.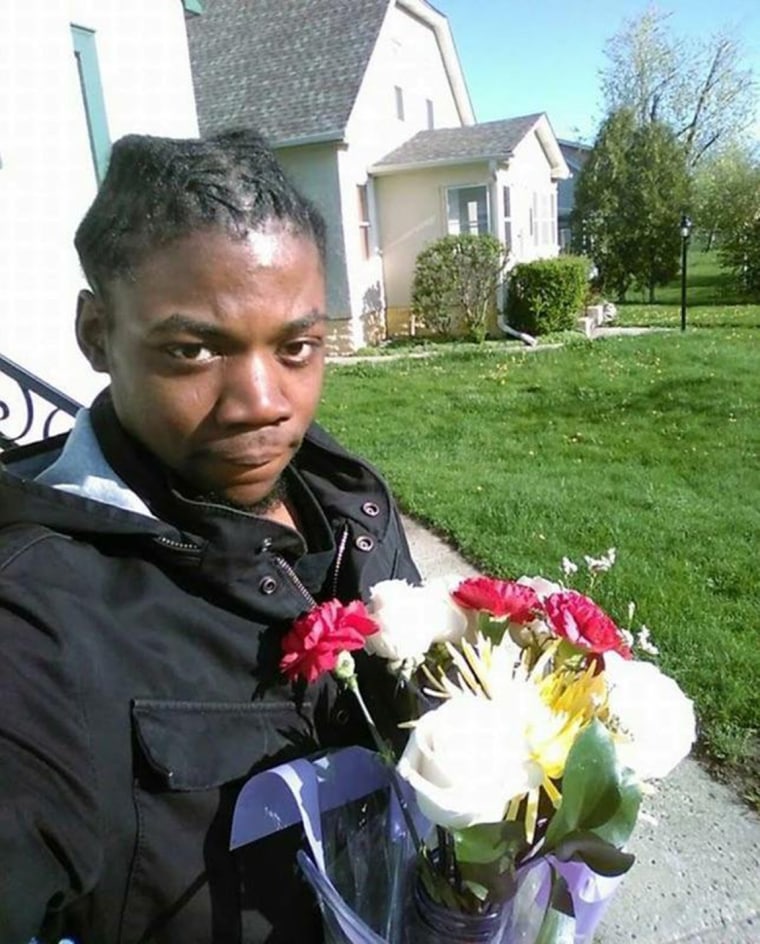 Minnesota Gov. Mark Dayton told reporters Monday that he had seen video of the incident, but said it provided no conclusive evidence of whether the shooting was justified.
"There's nothing in there that's going to provide any confirmation for this view that the officers acted as some allege they did," Dayton said.
In light of the shootings late Monday, Clark's brother, Eddie Sutton, called for an end to the protest encampment.
"Thank you to the community for the incredible support you have shown for our family in this difficult time. We appreciate Black Lives Matter for holding it down and keeping the protests peaceful," Sutton said in a statement released early Tuesday. "But in light of tonight's shootings, the family feels out of imminent concern for the safety of the occupiers, we must get the occupation of the 4th Precinct ended and onto the next step."