Two white police officers involved in the fatal shooting of an unarmed black man in Minneapolis last fall won't face charges, prosecutors announced Wednesday.
The decision not to criminally charge Officers Mark Ringgenberg and Dustin Schwarze in connection with 24-year-old Jamar Clark's death came after weeks of racial tension that saw an 18-day encampment outside of a police precinct and clashes between demonstrators and cops.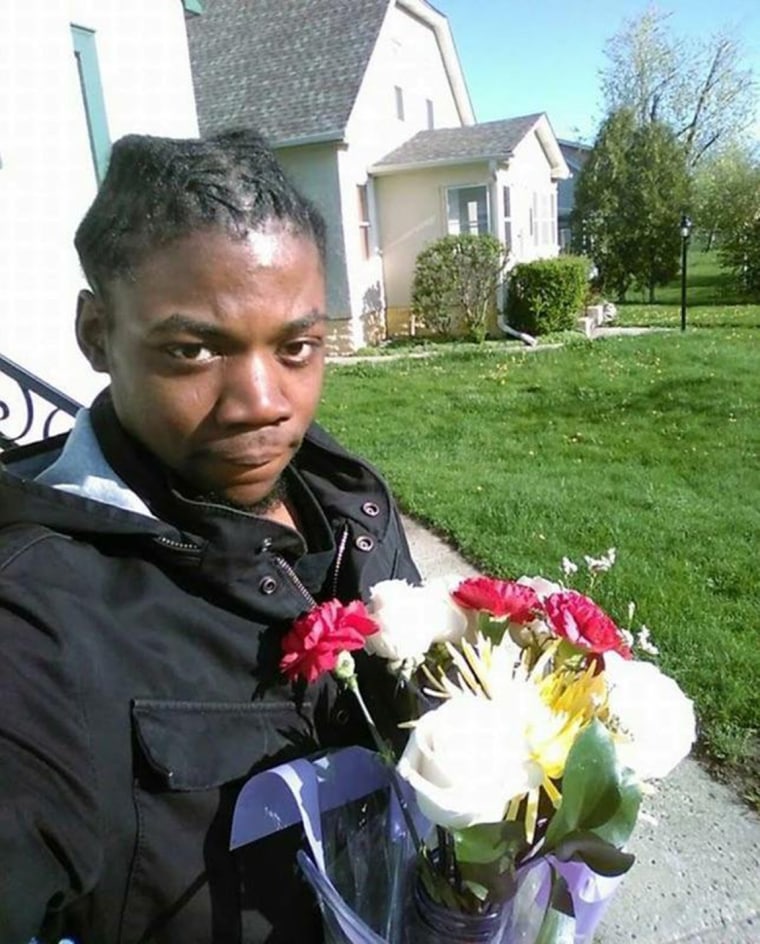 Hennepin County Attorney Mike Freeman said the Nov. 15 shooting was justified, and Clark was not handcuffed when he was taken to the ground and shot.
Clark was struck in the head during what police say was an early-morning struggle between him and the officers amid a domestic dispute between him and his girlfriend.
"Criminal charges are not warranted against either officer," said Freeman, who also released ambulance video from the scene showing part of the incident.
Freeman had the final decision in filing charges after he said he would go the unorthodox route and not rely on a grand jury — the first time in at least 40 years that one wasn't used in a police shooting case in Hennepin County, prosecutors said.
The grand jury method has been used in other high-profile cases of police-involved shootings that have more recently failed to result in indictments.
For instance, grand juries declined to bring charges against the officer who shot 12-year-old Cleveland boy Tamir Rice or the Ferguson, Missouri, cop who fatally shot 18-year-old Michael Brown.
"I felt it was more transparent and more accountable," Freeman said Wednesday of not using a grand jury.
Clark was a suspect in an assault against his girlfriend when police confronted him, and authorities say he was interfering with paramedics who were treating her.
Freeman said Ringgenberg and Schwarze told him to take his hands out of his pocket, and Schwarze took his handcuffs out; he was not not able to get them on him.
As part of the chaotic struggle, which was recounted by Freeman, Schwarze maintained control of Clark's hand and heard Ringgenberg say, "He's got my gun."
Schwarze said he put the gun to the edge of Clark's mouth. "Let go or I'm going to shoot you," he said.
"I'm ready to die," Ringgenberg said Clark told him, according to Freeman.
Schwarze heard Ringgenberg say, "Shoot him" — prompting the firing of the gun.
Clark was shot 61 seconds after police first approached him. No weapon was found on him, Freeman said.
Related: 'Black Lives Matter' Protesters March Out of Mall of America, Demand Justice
Members of the community had said Clark was handcuffed when he was shot, although the local police union had disputed the claim and said Clark was going after one of the officer's guns.
Freeman during the news conference acknowledged the contradictory eyewitness testimony, but said ultimately Clark's DNA was found on the grip of Ringgenberg's gun, mace container and holster.
The aftermath of the shooting boiled over in the following days when officers used pepper spray to disperse crowds who hurled bottles, rocks and bricks during protests and five people were wounded when gunfire erupted at a Black Lives Matter rally.
Four people were charged, and Freeman at the time agreed that the shooting appeared to be racially motivated since three of the suspects were white and one was Asian.
Ringgenberg and Schwarze are seven-year police veterans and had served in Minneapolis for just over a year. They had been on paid leave following the investigation but have since returned to desk duty.
Ringgenberg had no complaints filed against him with Minneapolis police's internal affairs unit, according to a records summary released in November.
Related: Eight Arrested as Police Tear Down Minneapolis Black Lives Matter Protest Camp
Schwarze, meanwhile, was named in an excessive force lawsuit filed less than two weeks before Clark's death. The suit involved his time in 2011 as an officer in the Minneapolis suburb of Richfield, when he used a stun gun during a traffic stop and was accused of threatening to beat the car's occupants, the complaint says.
Freeman acknowledged Wednesday that police are faced with difficult choices when they must make split-second decisions in potentially fatal situations. But officers can also work to "reduce the number of situations where guns are discharged," he said.
"Nationally, this job has only become more challenging due to the lack of trust between the community and police," the prosecutor said, adding that police "must be willing to tactically withdraw, and if force is necessary, they need to use the lowest level of force possible."