CHICAGO — The white Chicago police officer who shot a black teenager 16 times in 2014 was convicted of murder Friday in a case that ignited protests throughout the city.
A jury took barely 24 hours to find Jason Van Dyke guilty of second-degree murder for the fatal October 2014 shooting of Laquan McDonald, 17.
Upon hearing the verdict, crowds outside the courthouse erupted in cheers. Jumping up and down and hugging one another, they chanted, "Justice for Laquan! Justice for Laquan!" Cars honked as they passed by the courthouse and passengers cheered.
In addition to the second-degree murder charge, Van Dyke was found guilty of 16 counts of aggravated battery.
"This family wanted justice, because revenge belongs to God, and it's God's alone," Marvin Hunter, McDonald's great-uncle, said at a press conference Friday afternoon.
Flanked by other family members, Hunter said the issue was bigger than the deadly 2014 shooting and dealt with issues of police use of force across the nation. "This is a victory for America ... America was on trial here," he said.
Van Dyke faced charges of first-degree murder, aggravated battery, and official misconduct after killing McDonald when responding to a report of someone breaking into vehicles. The mostly white jury was permitted to also consider second-degree murder. The only charge they found him not guilty of was official misconduct.
Van Dyke listened silently as the verdict was read, taking a swig from a water bottle at one point. After the verdict, Van Dyke, whose bond was immediately revoked, was taken into custody.
The deadly encounter unfolded when officers came upon McDonald, who had a knife, and called for an officer with a Taser to respond to the scene. Before that officer could arrive, Van Dyke opened fire and shot McDonald.
Dashcam footage of the shooting released a year later showed McDonald walking away from the officers when Van Dyke opened fire and continued to shoot at the teen, even when he was already on the ground. The video unleashed a series of mass protests and citywide unrest.
Illinois Fraternal Order of Police State Lodge President Chris Southwood slammed the verdict.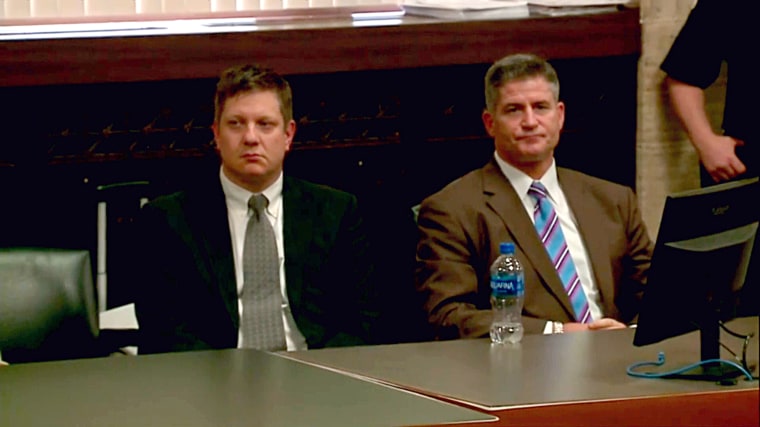 "This is a day I never thought I'd see in America, where 12 ordinary citizens were duped into saving the asses of self-serving politicians at the expense of a dedicated public servant," he said in a statement. he added: "What cop would still want to be proactive fighting crime after this disgusting charade, and are law abiding citizens ready to pay the price?"
Special prosecutor Joe McMahon said "this is a gratifying verdict" but that "a guilty verdict doesn't undo a crime."
"This verdict holds Jason Van Dyke accountable for his actions," McMahon said. "It provides some justice for Laquan McDonald and Tina [McDonald's mother], for Laquan's family and friends, and it provides validation and a sense of justice for many residents of Chicago and Cook County."
Chicago Mayor Rahm Emanuel and Police Superintendent Eddie Johnson called for unity.
"While the jury has heard the case and reached their conclusion, our collective work is not done. The effort to drive lasting reform and rebuild bonds of trust between residents and police must carry on with vigor," they said in a joint statement.
Officials in Chicago had braced for potential unrest, especially if jurors found Van Dyke not guilty. Some schools made plans for early dismissals, lockdowns or recess indoors, reported the Chicago Tribune.
The guilty verdict stunned some.
"This is justice, this is justice," said Steve Rogers, an activist at the courthouse. "I didn't think it was going to happen."
Van Dyke's attorney, Dan Herbert, said after the verdict that there will be an appeal.
"In this climate, and with this case, I told Jason Van Dyke, I said 'you just went into a heavyweight boxing match against Mike Tyson, and you went in there with both your hands tied behind your back, and you're still standing,'" Herbert said.
"We see that as an inconsistent verdict," he said, according to NBC Chicago. "We're certainly going to revisit the issue of change of venue, and we are going to look at this verdict and see what our options are."
One juror said after the verdict that they felt it was a good verdict and they weighed the evidence and ruled accordingly. Some jurors said Van Dyke was a professional law enforcement officer and should have de-escalated the situation.
Van Dyke gave his side of the story in a dramatic courtroom moment Tuesday, where he tried to place the blame on McDonald, who he said was "advancing" toward him and would not drop the knife he was holding.
"He got right about 10 to 15 feet away from me," Van Dyke said in his testimony, his eyes filling with tears.
"We never lost eye contact, his eyes were bugging out, his face was just expressionless," Van Dyke said. "He turned his torso towards me. He waved the knife from his lower right side upwards across his body towards my left shoulder."
"I shot him," he said.
The prosecution quickly countered that Van Dyke's account was not corroborated by video evidence of the shooting.
In their closing arguments, the prosecution said Van Dyke could have taken many other actions, but in the end chose to use deadly force without justification.
They also said he had exaggerated McDonald's actions that night to justify the fatal shooting.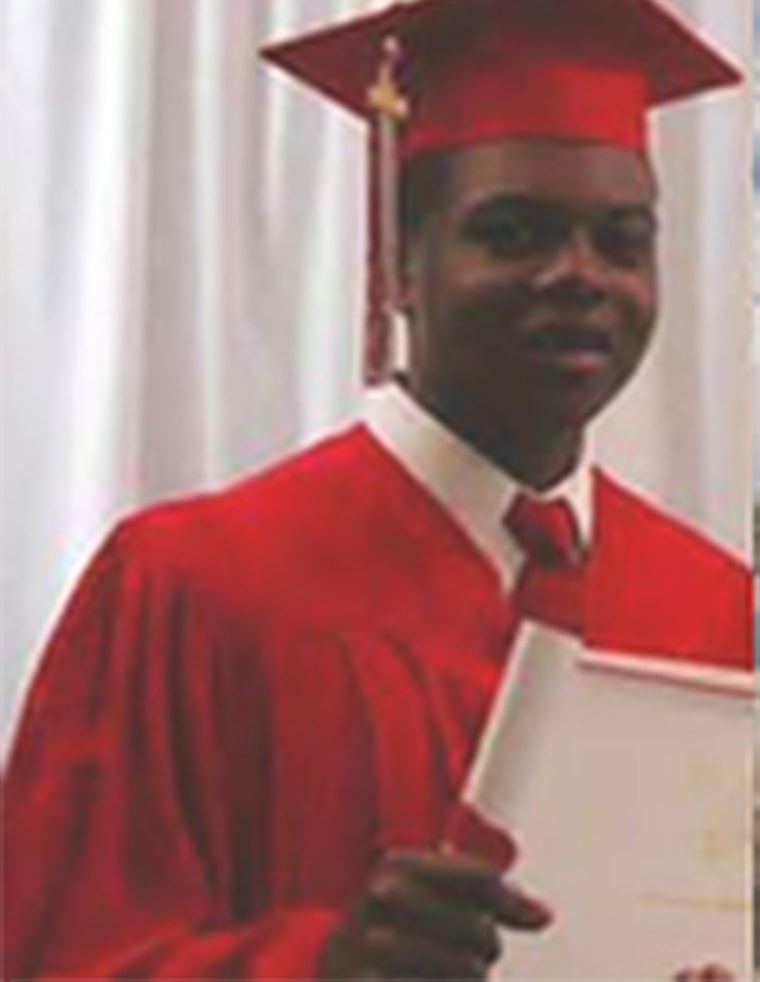 Herbert, Van Dyke's defense attorney had argued that his client was justified in his use of force and the death was a "tragedy, but not a murder."
"It's a tragedy that could have been prevented with one simple step," he said. "At any point throughout that 20-some-minute rampage, had Laquan McDonald dropped that knife, he'd be here today."
Herbert added that the video evidence did not show the full picture of the night's events.
"It shows a perspective, but not the right perspective," he said.
The shooting sparked a probe from the Justice Department that found deep-rooted systemic civil rights violations by Chicago's police department and prompted the release of a plan with far-reaching police reforms.
One current and two former Chicago police officers were charged last June with state felony counts of conspiracy, obstruction of justice and official misconduct for allegedly helping to cover up for Van Dyke.
Hunter, the great-uncle, called for people to register to vote and to use that power to make the changes they want to see in the city of Chicago and in Cook County, as he spoke in hopeful terms of America.
"This is America, a country where it is of the people, by the people and for the people," he said. "And every man should have his day in court. Unfortunately, Jason Van Dyke did not give Laquan McDonald his day in court — he chose to be judge, jury and executioner."
"And now his fate has been sealed, and so we pray that God would have mercy on him and that God would have mercy on his family," Hunter said.
Safia Samee Ali reported from Chicago, and Daniella Silva and Elizabeth Chuck from New York.