One of Jeffrey Epstein's accusers filed new court papers Tuesday identifying multiple women she says enabled the wealthy financier's sexual assaults.
Jennifer Araoz, who first told her story to NBC News in July, accused four people by name of helping facilitate Epstein's abuse of her starting when she was 14 years old.
The four include Ghislaine Maxwell, Epstein's longtime companion; Rosalyn Fontanilla, a former housekeeper who died in 2016; Lesley Groff, who worked as his secretary, and Cimberly Espinosa, a former executive assistant to Epstein, according to the court papers obtained by NBC News.
Maxwell and Groff have been identified in previous court documents alleging that they enabled Epstein's abuse of young girls. But the amended complaint filed by Araoz marks the first public allegation against Fontanilla and Espinosa.
The defendants "participated with and assisted Epstein in maintaining and protecting his sex trafficking ring, ensuring that approximately three girls a day were made available to him for his sexual pleasure," the lawsuit says.
"The co-conspirators provided organizational support to Epstein's sex trafficking ring, identifying and hiring the recruiters of underage girls for Epstein's sexual pleasure, scheduling appointments with these underage girls for Epstein's sexual pleasure, intimidating potential witnesses to Epstein's sex trafficking operation, and generally providing administrative oversight of his sex trafficking operation and ensuring it remained secret."
NBC News has reached out to Espinosa, lawyers for Maxwell and representatives of Groff. In a statement, Groff's lawyer, Michael Bachner, denied that she engaged in any misconduct.
"As an executive assistant to Epstein, Lesley worked as part of a professional staff that included in-house attorneys, accountants, an office manager and other office staff," Bachner said.
"Lesley's job included making appointments for Mr. Epstein as directed by him, taking his messages, and setting up high-level meetings with CEOs, business executives, scientists, politicians and celebrities. At no time during Lesley's employment with Epstein did she ever engage in any misconduct."
The lawsuit also names several companies owned by Epstein. The former money manager and accused child sex predator died by suicide inside his federal jail cell in New York City on Aug. 10 while he was awaiting trial on charges of running a sex trafficking ring in the mid-2000s.
"Every penny of his estate" should go to the victims, Araoz's lawyer Dan Kaiser, told reporters Tuesday.
Araoz alleges that she was repeatedly sexually assaulted by Epstein at his New York City townhouse when she was 14 and 15 years old, including a forcible rape in 2002. Araoz says she was recruited outside her New York City high school by a brunette woman believed to be in her early 20s.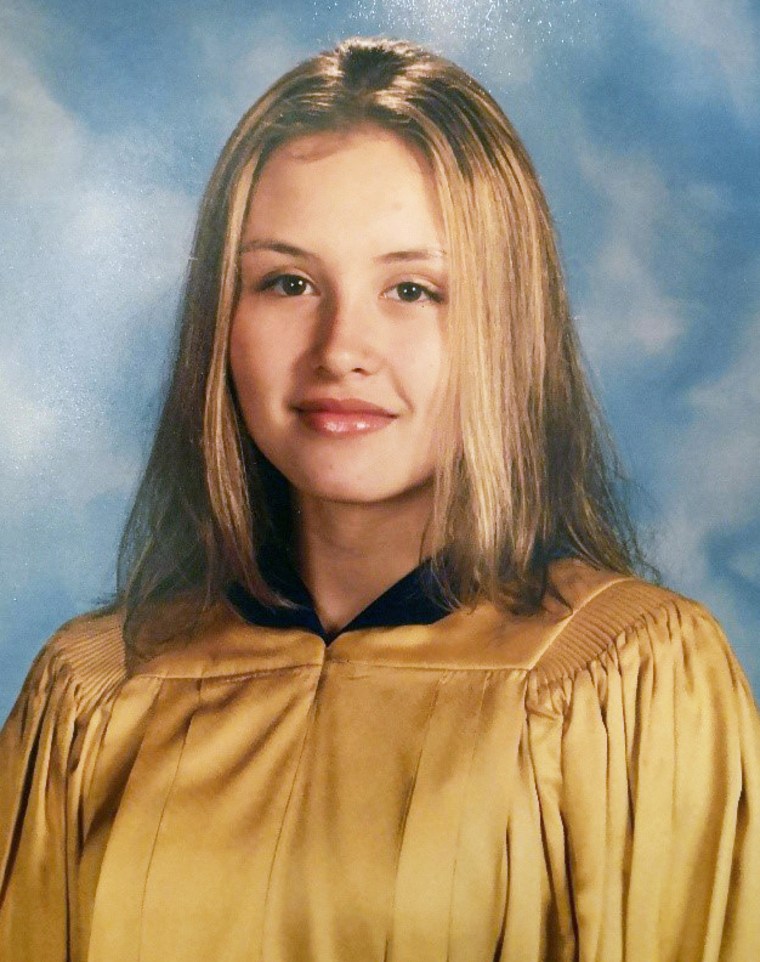 The woman, whose identity is unknown, is described in court papers as Jane Doe 1.
In the new court documents, Araoz alleges that Groff, an assistant to Epstein, often contacted her to set up sexual encounters with him. Espinosa, who was an employee of an Epstein owned-company called NES, would also reach out to Araoz to schedule visits, the suit says.
"There were also two assistants of Epstein that would call Ms. Araoz from Epstein's office to schedule these sexual encounters, who like Ms. Groff, would give Ms. Araoz explicit instructions to follow upon arrival," the court papers say. "One of those assistants was Ms. Espinosa, who Ms. Aroaz would see at the property after speaking to."
The encounters continued on a weekly basis, once or twice a week, through Araoz's freshman year of high school and into her sophomore year, according to the lawsuit.
"These sexual encounters with Epstein, which of course were horribly abusive sexual assaults of a child, became more aggressive and escalated," the lawsuit says.
Araoz first disclosed her alleged abuse publicly in an exclusive "Today" show interview July 10. The lawsuit she filed a month later alleges that Maxwell and three unnamed female household staff members conspired to facilitate the "sexual abuse and rape" of Araoz.
She has since been interviewed by federal investigators probing the Epstein associates accused of helping him prey on young girls.
The FBI has scheduled two meetings with victims — one in New York, the other in Florida — for the end of October to update them on the status of the case, Araoz's lawyers said.