Jeffrey Epstein and his close associate ordered a teenage girl to have sex with several high-powered men, including former New Mexico Gov. Bill Richardson and former Maine Sen. George Mitchell, according to a deposition from the girl released Friday.
Virginia Roberts Giuffre, now 36, claimed in the 2016 deposition that Epstein and British socialite Ghislaine Maxwell also directed her to provide sexual services for modeling agent Jean Luc Brunel, money manager Glenn Dubin and the late Massachusetts Institute of Technology professor Marvin Minsky — as well as a "foreign president" and "a well-known prime minister."
"There's a whole bunch of them — it's just hard for me to remember," said Giuffre, according to the court filing. "My whole life revolved around just pleasing these men and keeping Ghislaine and Jeffrey happy. Their whole lives revolved around sex."
None of the men identified by Guiffre has been charged with a crime or named in any civil suits linked to Epstein.
Richardson and Mitchell both denied the allegations in sharply worded statements.
"I have never met, spoken with or had any contact with Ms. Giuffre," Mitchell said.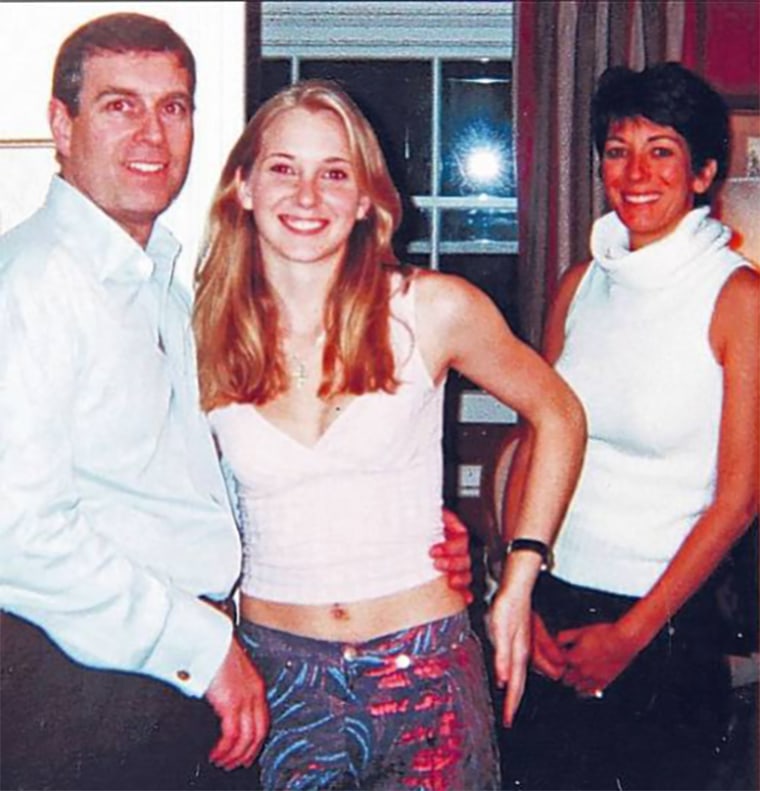 "These allegations and inferences are completely false," Richardson's office said. "To be clear, in Governor Richardson's limited interactions with Mr. Epstein, he never saw him in the presence of young or underage girls. Governor Richardson has never been to Mr. Epstein's residence in the Virgin Islands. Governor Richardson has never met Ms. Giuffre."
A spokesperson for Dubin also denied Giuffre's claims.
Download the NBC News app for full coverage of the investigation into Jeffrey Epstein's death
"Glenn and Eva Dubin are outraged by the allegations in the unsealed court records, which are demonstrably false and defamatory. The Dubins have flight records and other evidence that definitively disprove that any such events occurred."
Brunel's lawyer did not immediately return a request for comment.
The account was contained in some 2,000 pages of documents released by a federal appeals court relating to a 2015 defamation lawsuit Giuffre filed against Maxwell.
The suit was settled out of court in 2017. The documents released Friday represent only a portion of the case file and offer limited context in many places.
Maxwell, who has not been charged with a crime, could not be reached. Her lawyer didn't return a request for comment.
In a motion to dismiss the suit, Maxwell's lawyers said Giuffre "produced no evidence substantiating any of her fantastical claims that she had been trafficked by Epstein, or by Maxwell, to any of these men or any others."
"No witnesses vouched for seeing plaintiff in the company of politicians George Mitchell or Bill Richardson to whom plaintiff claims she was sent," the lawyers added.
In her deposition, Giuffre said she was working as a locker room attendant at Mar-a-Lago, the private club owned by President Donald Trump, at the age of 16 when Maxwell recruited her to train as a masseuse. She says Epstein and Maxwell preyed on her for years.
Trump socialized with Epstein in the 1990s and early 2000s, but Giuffre testified that she had no sexual contact with Trump and wasn't aware of him ever having relations with the other girls in Epstein's orbit.
Giuffre's lawyer David Boies praised her for pursuing legal action against the powerful and politically-connected Epstein.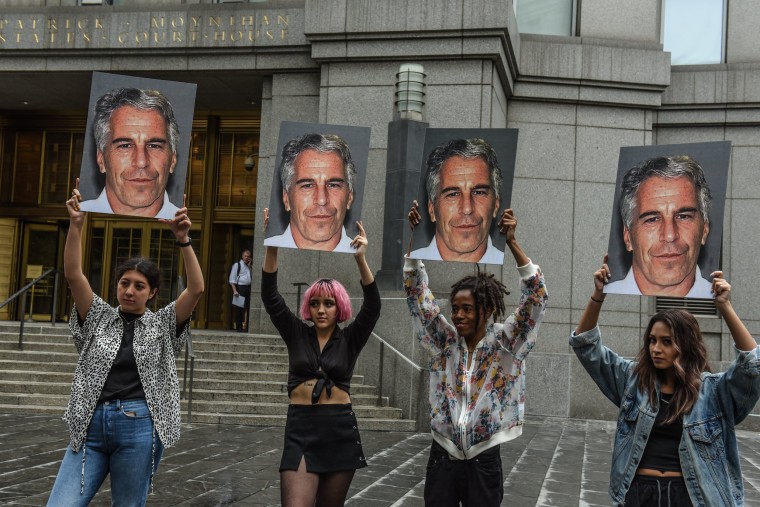 "It took a great deal of courage and commitment for Virginia to file her lawsuit," Boies said.
"Epstein and Maxwell were riding high and she knew they would be subjected to every effort they and their enablers could mount to destroy and discredit her. That happened. But she also knew this would be the most effective way to expose the scope and scale and horror of their sex trafficking. That too happened."
The court filings offer a more detailed glimpse of the allegations that have swirled around Epstein since 2005 when he was first investigated for allegedly preying on teen girls in Florida.
The newly-released court filings, which also include depositions from Epstein's former masseuses, staffers and associates, paint a portrait of Maxwell as the accused sexual predator's chief enabler.
Maxwell recruited one woman to provide sexual massages for Epstein by approaching her on a college campus and offering a job as a receptionist, according to a deposition from the woman.
Maxwell allegedly directed a different woman to travel to Thailand to escort a girl back to the U.S., the court papers say.
And a house manager for one of Maxwell's close friends testified that Maxwell once brought to the house a 15-year-old Swedish girl who told him through tears that the British socialite tried to force her to have sex with Epstein through threats and stealing her passport.
"She was shaking uncontrollably," the house manager, Rinaldo Rizzo, said in a 2016 deposition.
Johanna Sjoberg said in a deposition that same year that she was a college student in 2001 when Maxwell approached her on the campus of Palm Beach Atlantic College and offered her a job working the phones, the court documents say.
Sjoberg said she did that job for one day, but the next time she returned to Epstein's Florida home she was led to a bathroom and pressured into performing a nude massage for him.
"He was showing me moves that he liked, and then I took off my clothes," Sjoberg said in the deposition.
She said Epstein told her that he needed to have three orgasms a day, the court papers say.
"It was biological, like eating," Epstein said, according to Sjoberg's account.
Sjoberg also testified that she engaged in sex acts with Britain's Prince Andrew and Giuffre inside Epstein's Manhattan mansion. Representatives for Prince Andrew didn't return a request for comment, but they have previously denied Giuffre's allegation.
The lead detective in charge of the original Palm Beach investigation said in a deposition that there were 30 to 33 girls that they interviewed in the course of their investigation into Epstein. "During the interviews, Ms. Maxwell was involved in seeking girls to perform massages and work at Epstein's home," former Palm Beach Det. Joseph Recarey said.
Recarey, who is now deceased, said he wanted to speak to anyone related to Epstein household including Maxwell. An attorney initially said Maxwell would be made available for an interview but it never happened, according to Recarey.
"Subsequent conversations later, no one was available for interview and everybody had an attorney, and I was not going to be able to speak with them," Recarey said, according to the court papers.