The first of the four women who say Ghislaine Maxwell "groomed" them to have sex with Jeffrey Epstein and others took the stand Tuesday and, in graphic detail, described how she was taught to satisfy a predator.
Testifying at Maxwell's trial in New York City and using the pseudonym Jane, the woman said she was 14 and eating ice cream at a summer camp for young artists in Michigan when Maxwell, who was walking a Yorkie, and Epstein approached her and struck up a conversation.
Soon, Jane said, Maxwell went from acting like a big sister to training her how to "massage" Epstein.
"I was frozen in fear," Jane said as she recounted how Epstein sexually abused her in a pool house at his Palm Beach mansion.
Later, Jane said, she found herself taking part in orgies that included Maxwell and Epstein at the financier's palatial homes in Palm Beach, Florida and New York City and on his New Mexico ranch.
She described the sex when asked as "kissing, oral sex on each other, oral sex on Jeffrey, full-on intercourse."
Jane's voice broke when she described how she wanted to harm herself out of despair.
"It just kind of seemed hopeless," she said. "Not much joy to look forward to." 
On cross-examination, Maxwell defense attorney Laura Menninger tried to chip away at Jane's credibility by noting that she claimed to have "escaped" from Epstein in 1999 but didn't tell investigators about Maxwell's alleged involvement until after Epstein died by suicide a decade later.
"I don't know. They did despicable things to me, and I didn't want to talk about them," she replied.
Jane's often emotional testimony on the second day of Maxwell's trial came after Epstein's longtime pilot, Larry Visoski, testified that he met Jane on one of the flights and remembered her "piercing blue eyes."
But on cross-examination, Visoski said he wasn't aware that she was underage and that he didn't know of any minors flying on Epstein's private planes "without a parent."
"She looked like a woman," Visoski, who told the court he worked for Epstein from 1991 to 2019, said of Jane.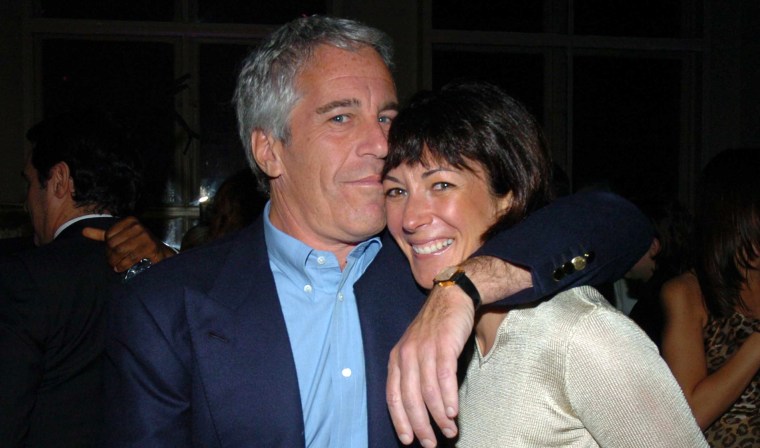 Prosecutors have accused Maxwell, 59, a British socialite, of identifying and targeting vulnerable young women and "grooming" them for sex with Epstein and other powerful men.
Maxwell, who is on trial accused of helping Epstein recruit and abuse Jane and three other underage girls, mostly in the 1990s, has denied all the accusations and pleaded not guilty to the six charges.
Her lawyers contend that prosecutors are going after Maxwell because they can't try Epstein, a convicted sex offender who hanged himself in prison two years ago as he was awaiting trial over allegations of sex trafficking.
Epstein's flights became the focus of intense media scrutiny after it was discovered that former President Bill Clinton, Britain's Prince Andrew, lawyer Alan Dershowitz and a host of other celebrities took trips on his planes. 
Virginia Roberts Guiffre, who isn't part of the case, has alleged in a civil lawsuit that Maxwell trafficked her to Prince Andrew when she was 17. He has denied the allegations.
Visoski said that he met Guiffre, as well, on one of the flights in the "mid- to late '90s" and that he had no idea how old she was, either. He also said he never witnessed any sex on the planes he piloted to Epstein's numerous luxurious homes.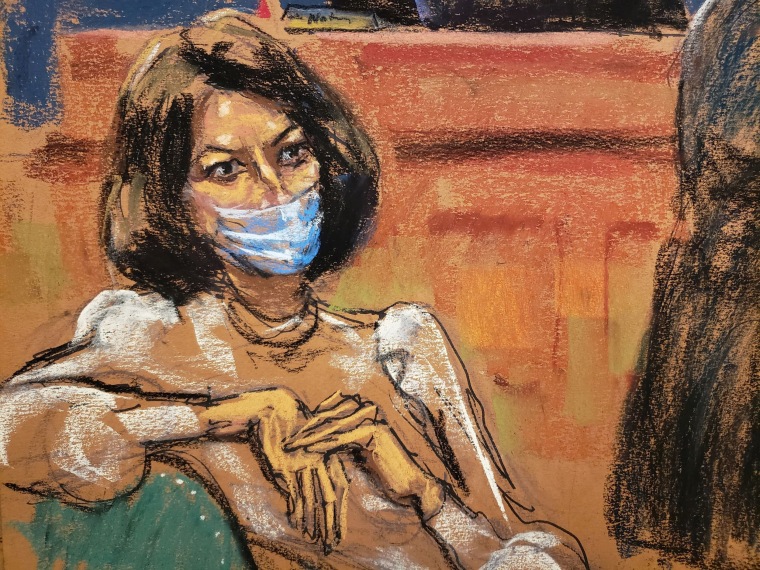 "I didn't know her age. She didn't look young," he testified. "She was a woman in my category."
Asked about the well-known names who flew on Epstein's planes, Visoski mentioned Andrew and the former astronaut and senator John Glenn, the actors Kevin Spacey and Chris Tucker and the violinist Itzhak Perlman. He said Donald Trump was a repeat flyer before he became president.
"There was more than once, I believe," Visoski said. "I certainly remember President Trump but not anyone else associated with him."
Trump, who once called Epstein a "terrific guy," told reporters in 2019 that they had a falling out 15 years earlier and that he "was not a fan of his."
Visoski said he frequently ran into Maxwell and testified that she oversaw Epstein's households.
Asked about Maxwell and Epstein's relationship, he said: "I thought it was more personal than business."
Visoski was questioned by Assistant U.S. Attorney Maurene Comey, the daughter of former FBI Director James Comey, whom Trump fired in 2017.
Maxwell's trial in the Southern District of New York, which started Monday, is expected to take six weeks.
CORRECTION (Nov. 30, 2021, 6:10 p.m. ET): A previous version of this article misspelled the first name of an assistant U.S. attorney. She is Maurene Comey, not Maureen.